Whether she's cosplaying a character or just wearing normal clothes, Tier One Entertainment's co-founder Alodia Gosiengfiao is simply gorgeous. The seasoned cosplayer never fails to stand out in a crowd with her bright aura and alluring form.
During one of Riot Games' events, she wowed the gaming community with her red carpet look inspired by the multiplayer online battle arena (MOBA) game League of Legends.
Alodia looks elegant as ever in her Leona-inspired gown for the League of Legends Arcane premiere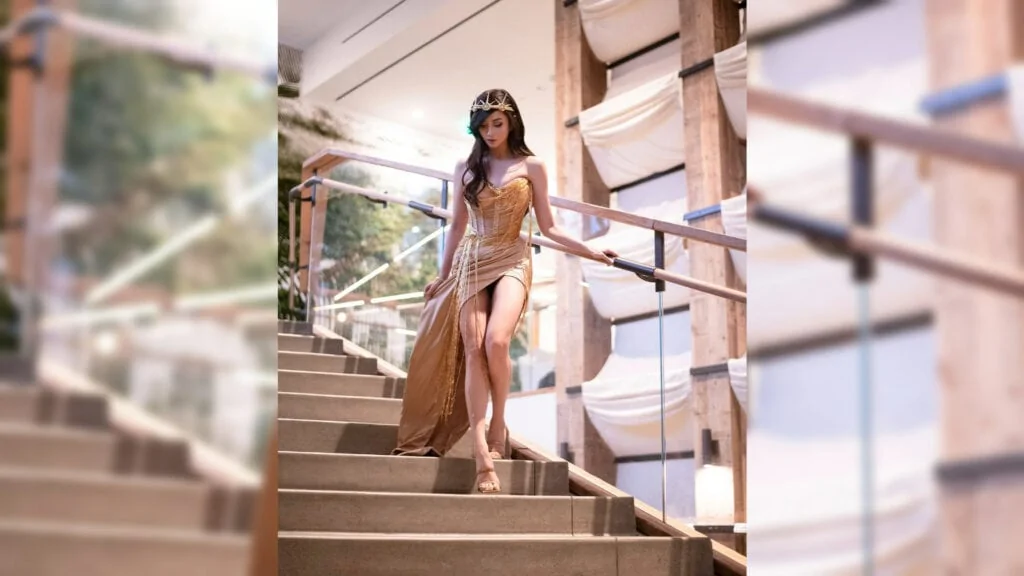 Alodia Gosiengfiao charmed her fans with an elegant dress that she wore to the red carpet premiere of Netflix's League of Legends anime series Arcane held in Los Angeles, California.
The cosplayer strutted in with a golden corset dress inspired by the League of Legends champion, Leona. Paired with a headdress inspired by Leona's headpiece, Alodia looked as radiant as the Solari warrior.
---
---
The gown was created by local bridal designer Mara Chua. The final product was shaped by the works of international designers Oscar de la Renta and Vera Wang, and specifically, the gowns worn by Marvel superstars Scarlett Johansson and Zendaya.
The Filipino cosplayer captured everyone's attention, not just because the photograph was stunning, but also because of her mysterious caption which seemed to be alluding to a past relationship.
"Hi. I'm the one you took for granted," she posted on her social media accounts.
Alodia later stated that she was just meme-ing and trying to be funny with her intriguing caption.
Fans can check out Alodia's memes and livestreams on her Facebook page.
READ MORE: Cosplayer Alodia Gosiengfiao debuts gaming-inspired makeup line