100 Thieves has parted ways with four of its players — Kim "Ssumday" Chan-ho, Choi "huhi" Jae-hyun, Victor "FBI" Huang, and Felix "Abbedagge" Braun.
With the help of these players, the League of Legends Championship Series (LCS) team finished the World Championship (Worlds 2022) in 11th-14th place along with G2 Esports, 100 Thieves, and CTBC Flying Oyster. The same roster also claimed the LCS 2021 Championship against Team Liquid.
"I have been playing for 100 Thieves since it was founded," Ssumday wrote on his Twitter account. "I was really honored that I can be one of the first thieves."
The top laner is one of the founding members of the team in 2017, alongside William "Meteos" Hartman and Ryu "Ryu" Sang-wook. Prior to his departure, he recently earned a spot in the organization's hall of fame, located at its headquarters in Los Angeles, California.
Ssumday is replacing Jeong "Impact" Eon-young as Evil Geniuses' new top laner. He will be joined by bot laner FBI for 2023.
---
---
100 Thieves parts ways with Ssumday, huhi, FBI, and Abbedagge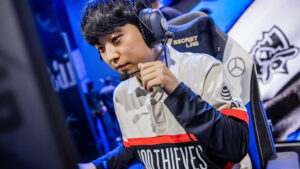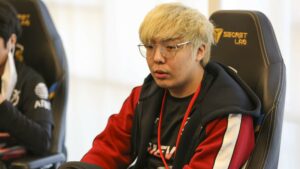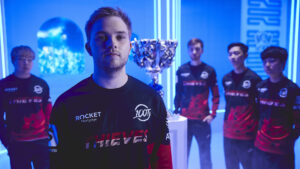 Support player huhi has returned to Golden Guardians, reuniting with Trevor "Stixxay" Hayes in the bot lane.
"I think Golden Guardian fans should be excited because they're gonna have the best support in the LCS and a really talented AD carry," he said in Golden Guardians' announcement video.
Abbedagge remains a free agent as of writing. 100 Thieves is Abbedagge's first team after he transferred from Europe to North America in 2021. The German mid laner has not yet announced his next plans ahead of the LCS 2023 season.
After releasing nearly its entire roster, only the Turkish jungler, Can "Closer" Çelik, remains in the team, as his contract expires on November 21, 2023.
Find out more about Team Liquid's new head coach, what Champions Queue is, and the best Victorious skins ranked from worst to best.
Follow ONE Esports on Facebook and Twitter for more LoL news, guides, and highlights.
READ MORE: Impact parts ways with Evil Geniuses, reportedly set to join this other LCS team