Updated on March 6, 4:30 p.m. (GMT+8): Improved relevancy.
In 2019, Chinese Hearthstone pro, Xiaomeng "VKLiooon" Li won the Hearthstone Global Finals. She made history, becoming the first-ever female Hearthstone World Champion and the first woman to win a major esports title at BlizzCon.
VKLiooon had defeated US pro, Brian "bloodyface" Eason, in quick fashion, routing him 3-0 in the Hearthstone Global Finals.
VKLiooon dominated the entire weekend and went undefeated at the con, playing Evolve Shaman, Quest Druid, and Highlander Hunter.
---
---
VKLiooon on winning the Hearthstone World Championship: "Girls can be strong pro players, just as guys do"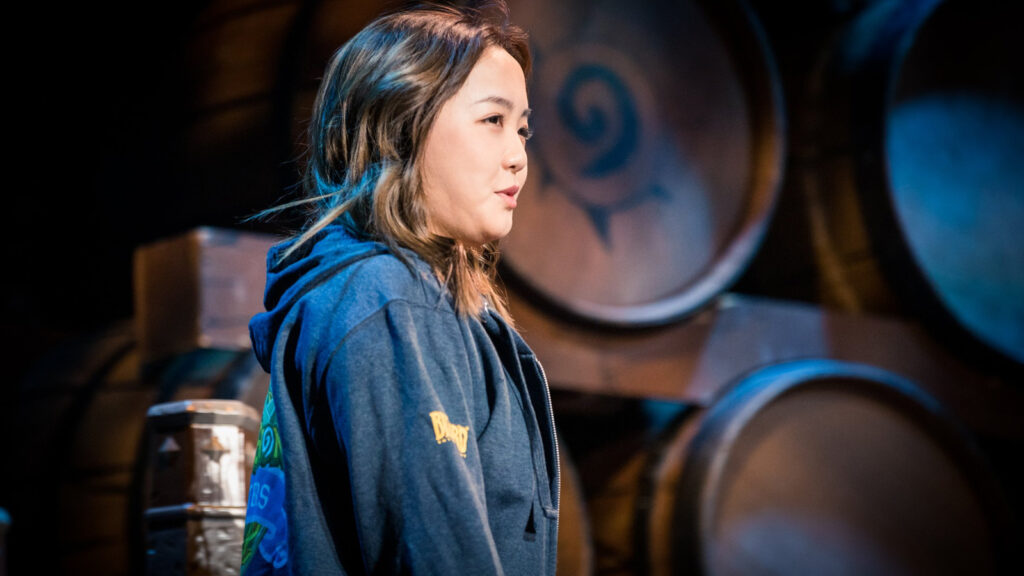 The path to BlizzCon was a long one for VKLiooon, as the China region was not part of Blizzard's Grandmaster circuit. As such, she had to qualify for BlizzCon by playing in open tournaments.
After her victory, an emotional VKLiooon thanked her fans for supporting her and shared with the BlizzCon crowd a story about how a few years ago, when she was at a major Hearthstone tournament, a male player told her that she was in the wrong queue because "this isn't for you".
VKLiooon also had some words of encouragement for aspiring female players.
"I want to say for all the girls out there who have a dream for esports competition, for glory — if you want to do it and you believe in yourself, you should just forget your gender and go for it."
"This is the best way to strike back at those people who doubted me only because I am a girl," she continued. "It proves that girls can be strong pro players, just as guys do."

---
---
Along with the Global Finals trophy, VKLiooon took home US$200,000.
The female Hearthstone esports player first rose to fame in Qingdao, China, after becoming the first woman to reach a Gold Series Final in 2019. Despite losing the championship, she continued her path to becoming a world champion by joining another tournament in Nanchang, where her semifinals appearance qualified her for the China Gold Series playoffs.
She fought her way through the China Gold Series in Tianjin, where she finished with a perfect 7-0 match record to become the first female player to compete and eventually win at the Hearthstone Global Finals later that year.
---
Follow ONE Esports on Facebook and Twitter for more Hearthstone news, guides, and highlights
READ MORE: 5 esports trivia and facts that will blow your mind