Update as of April 4: HoYoverse will revert Yae Miko's new targeting mechanism on April 6, 4 p.m. GMT+8 after determining that the initial fix plan was "not sufficiently thorough."
Update as of March 31: Yae Miko's enemy targeting mechanisms, which now prioritize the nearest opponents within range, have been updated in version 2.6.
The release of the Electro fox character Yae Miko has made many Genshin Impact players crazy.
She is the head shrine maiden of the Narukami Shrine and the owner of the Yae Publishing House, in addition to being a close friend of the Raiden Shogun.
While her character design appears to be flawless, some players believe Lady Guuji (chief priest) has a few flaws when it comes to her elemental kit. YouTuber Michael "Mtashed" Tash, in particular, doesn't feel satisfied with her combat abilities.
Things might be looking up for the Electro-catalyst user in the next Genshin Impact update as new leaks show major adjustments to her elemental skill.
Leaks show adjustments to Yae Miko's elemental skill in the next Genshin Impact update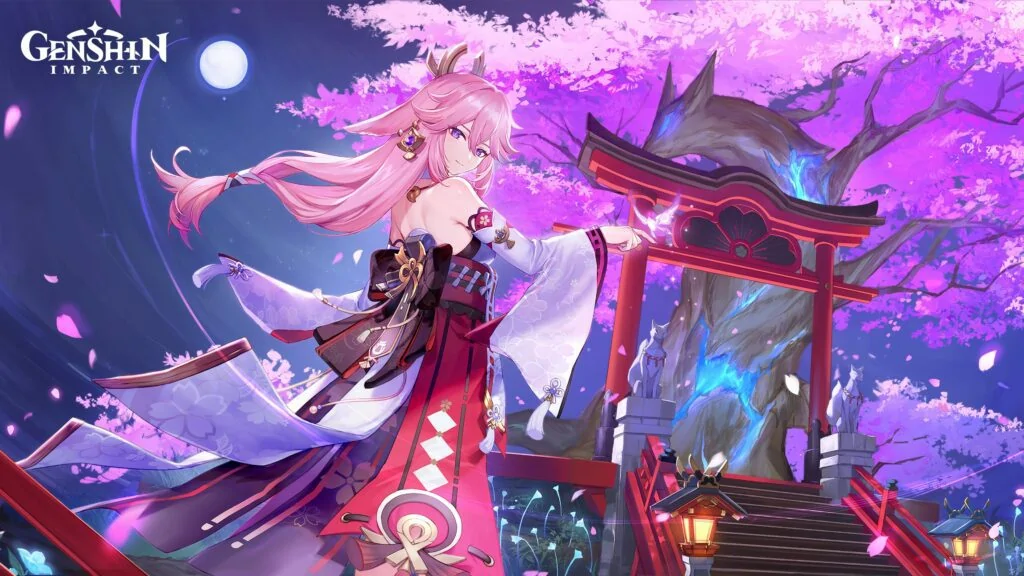 Dataminer UBatcha has revealed possible changes to Yae Miko's elemental skill, Yakan Evocation: Sesshou Sakura. The leaked beta video shows her fox turrets prioritizing hitting the nearest enemies.
Currently, this elemental skill can summon three Sesshou Sakura (fox turrets) that periodically strike opponents with lightning, dealing Electro damage. The automatic skill randomly strikes targets, sometimes even inanimate objects such as stoves, torches, and firepits, an issue that Mtashed raised in one of his videos.
"If you build her, you can throw her in a lot of different compositions. She does her job, but doesn't do anything too special," Mtashed commented.
---
---
HoYoverse has shown that they are all ears on player feedback, judging from previous Zhongli's buffs. The developers gave the Geo Archon enhanced talents, optimized controls, improved Geo resonance mechanics, and an adjusted shield in version 1.3.
"We will read each and every one [of your feedback] carefully and work hard to adjust and optimize the game, so as not to fall short of your expectations," the developers stated in one of their blogs.
These rumored changes to Yae Miko's kit might be released in time for version 2.6.
This has been translated from Minh Thành's original Vietnamese article.
READ MORE: Apple knows how to sell their new iPad, but not how to fight the Electro boss