Updated on April 12, 2:14 p.m. (GMT+8): Inserted more relevant links.
One of the most challenging weekly bosses is the Magatsu Mitake Narukami no Mikoto, or the Raiden Shogun boss for short. This boss is a deadly variation of the playable character, the Raiden Shogun.
At first glance, she looks intimidating with her giant hands and sword. But fret not, because you can defeat this boss faster than you can say her official name.
---
How to unlock weekly Magatsu Mitake Narukami no Mikoto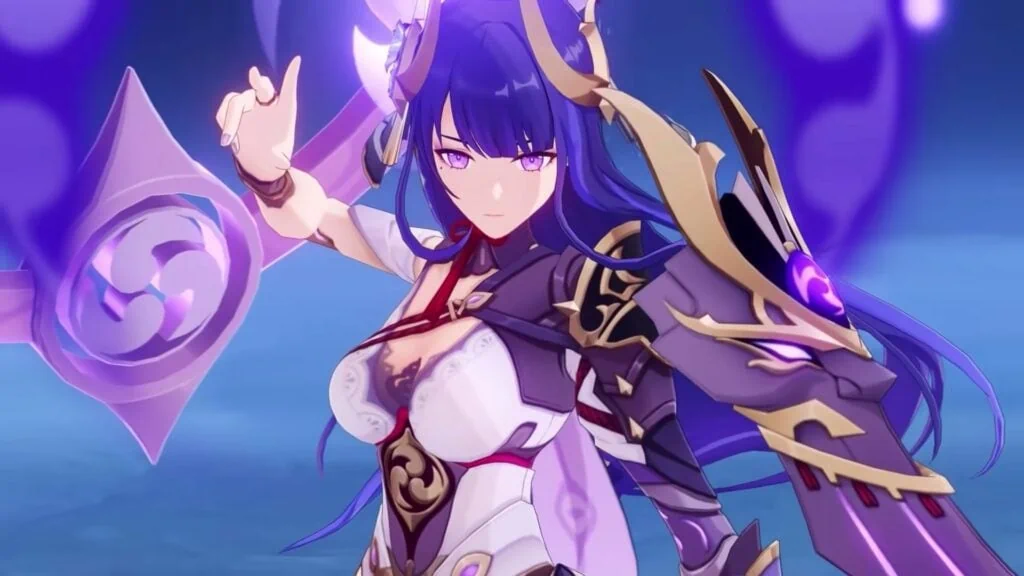 To unlock the weekly Raiden Shogun boss in your own world, you need to accomplish the following:
Reach Adventure Rank 40 or above
Complete the Raiden Shogun's story quest Imperatrix Umbrosa Chapter: Act I: Reflections of Mortality
Complete the Raiden Shogun's story quest Imperatrix Umbrosa Chapter: Act II – Transient Dreams
Once you finish the Transient Dreams quest, the weekly boss will appear in the trounce domain End of the Oneiric Euthymia, located in the Grand Narukami Shrine on the Narukami Island in the Inazuma region.
---
How to beat the Raiden Shogun boss in Genshin Impact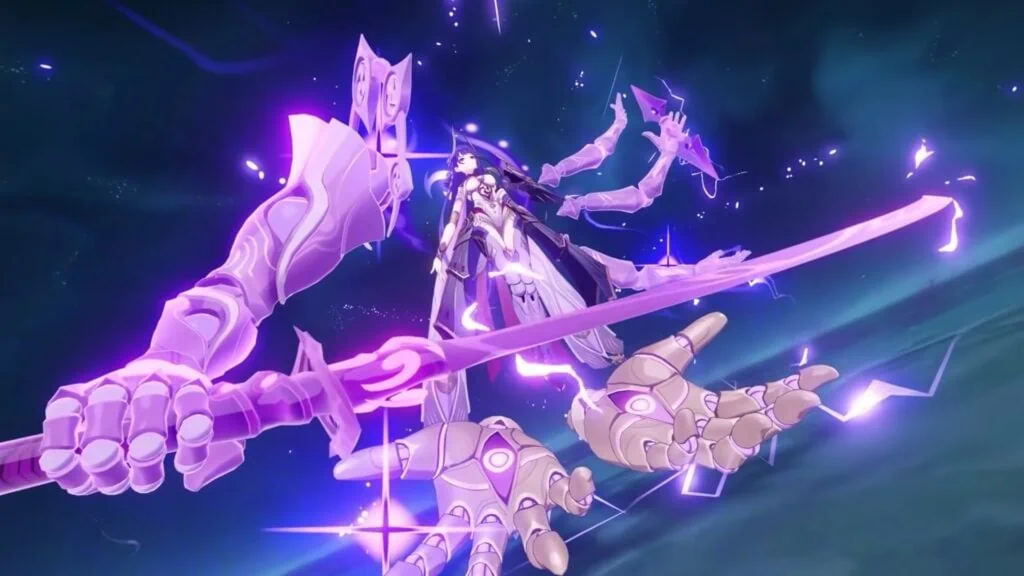 The Raiden Shogun boss is a terrifying weekly Electro boss in Genshin. Her Baleful Shadowlord form allows her to pull off stronger attacks and gain an Electro shield that greatly increases her RES. But by following these tips and tricks, you'll be able to destroy her with ease.
---
---
Fighting her Baleful Shadowlord form can be annoying, especially since her attacks cover almost an entire area, making it difficult to dodge. It is possible, however, to defeat the Raiden Shogun boss without her entering the Baleful Shadowlord state.
Stun the Magatsu Mitake Narukami no Mikoto by destroying her special Illusion or the Magatsu Electroculus and then use your most powerful DPS characters to throw their elemental skills and bursts at her.
If you can't avoid fighting her Baleful Shadowlord form, prepare for The Final Calamity attack. This specific attack lets her perform a massive horizontal slash that freezes time and instantly kills any characters that are hit and unprotected by the shield generated from the Flowers of Remembrance orb.
Deck out your best Electro character and use elemental attacks to charge the orb and generate the shield before the Raiden Shogun boss executes The Final Calamity.
Since she is an Electro weekly boss, the most effective elemental reactions against her shield are Superconduct and Overload. You can pull these reactions by bringing some trusty Pyro and Cryo characters to your party.
---
The best party to beat the Raiden Shogun boss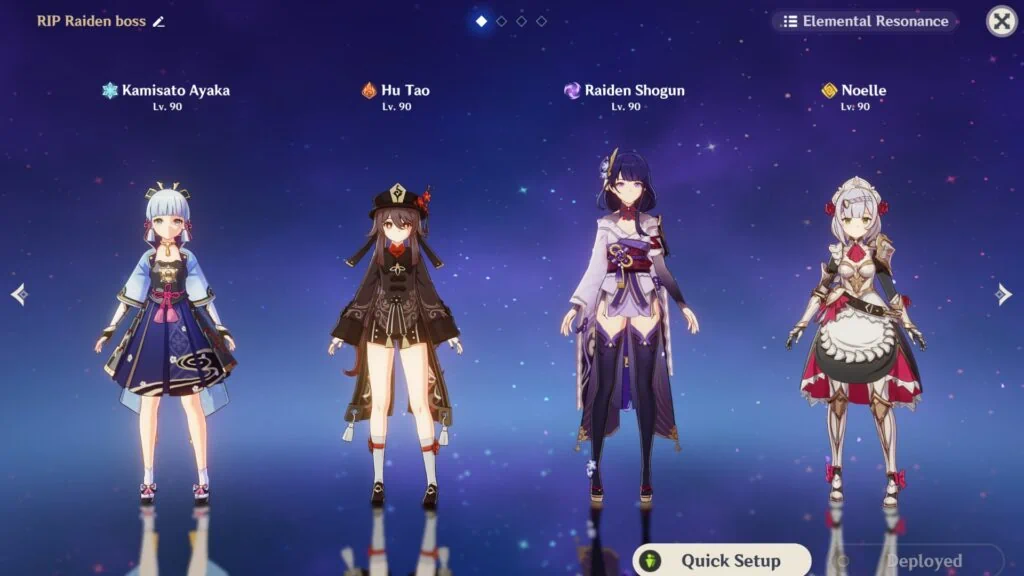 Ranged characters are highly recommended to beat the Magatsu Mitake Narukami no Mikoto. Here are some suggested characters to add to your party:
---
Raiden Shogun weekly boss drops and rewards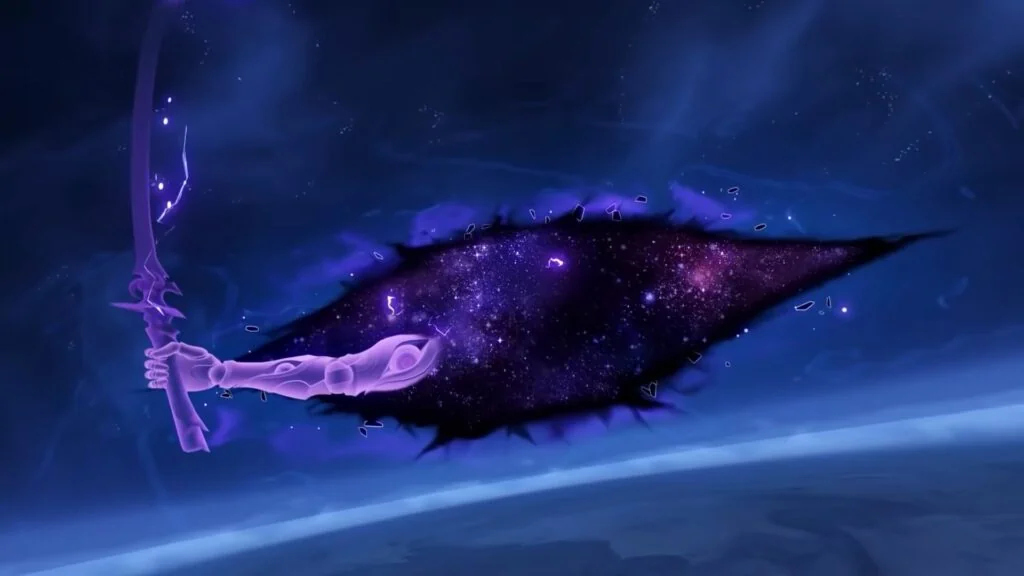 Here are the drops and rewards you can get after defeating this weekly boss:
Mudra of the Malefic General
Tears of the Calamitous God
The Meaning of Aeons
Berserker Artifact Set
Instructor Artifact Set
The Exile Artifact Set
Gladiator's Finale Artifact Set
Wanderer's Troupe Artifact Set
Northlander Claymore Billet
Northlander Bow Billet
Northlander Sword Billet
Vajrada Amethyst Gemstone
Vajrada Amethyst Chunk
Vajrada Amethyst Fragment
Vajrada Amethyst Sliver
Northlander Polearm Billet
Northlander Catalyst Billet
Note that you need the unique drop The Meaning of Aeons to upgrade Yae Miko's talents. You can find out more about the best farming locations and routes for Yae Miko materials on our Genshin Impact guides.
---
---
Follow ONE Esports on Facebook for more Genshin news, guides, and highlights.
READ MORE: How to farm Baal materials in Genshin Impact: Locations and routes