Updated on April 9, 11:59 a.m. (GMT+8): Improved relevancy.
Calling all Archon collectors – the Dendro God is here! 
Genshin Impact's 5-star character Nahida, the vessel of Lesser Lord Kusanali is a support character, best used for her ultimate, Illusory Heart, which summons the Shrine of Maya, possibly the biggest Elemental Burst in the game to date.
With her release, popular Chinese cosplayer SeeU portrayed the Dendro catalyst in her latest work.
---
---
SeeU's Nahida cosplay brings life to Genshin Impact's Lesser Lord Kusanali
SeeU's Nahida cosplay was absolutely flawless, making her stature appear shorter than her actual height in her photos. You can even spot the cosplayer hanging around the Sanctuary of Surasthana, believed to be the residence of the current Dendro Archon.
Of course, she also took the opportunity to create a five-second skit showing off the Archon's cuteness while holding a mini Dendro slime.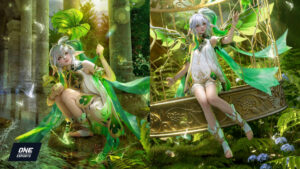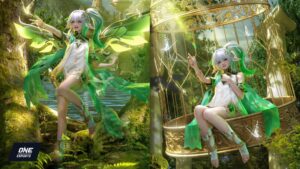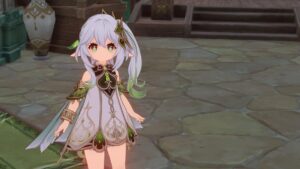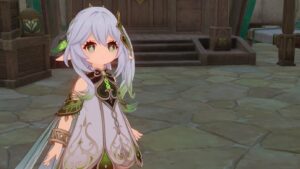 SeeU is known for her short videos, portraying characters with utmost accuracy and precision. Her Mavis cosplay from Hotel Transylvania and Jinx cosplay from Arcane has gained millions of views for her frame-by-frame depiction.
---
---
SeeU has also cosplayed other Genshin Impact characters such as Paimon, Ganyu, Klee, Lumine, and Nilou. She is also a huge anime fan and has portrayed One Piece Film Red's Uta.
You can check out more of SeeU's cosplays on her official Instagram account.
Follow ONE Esports on Facebook for more cosplays and anime news.
READ MORE: Who is the Dendro Archon Nahida in Genshin? Story, personality, first appearance