Genshin Impact rituals are one of the best ways to hype up the gacha experience for the entire community—and it's no exception for one of the game's most prolific content creators, Michael "Mtashed" Tash.
From going to landmark locations in Teyvat to eating certain foods in real life, these rituals give hope to players when they're rolling on a new character's banner.
When Kamisato Ayato entered the game as a Hydro DPS, Mtashed decided to use an interesting ritual to harness the luck of the gacha gods—through his own son, Benjamin.
Mtashed includes his son in gacha endeavors as his latest Genshin Impact ritual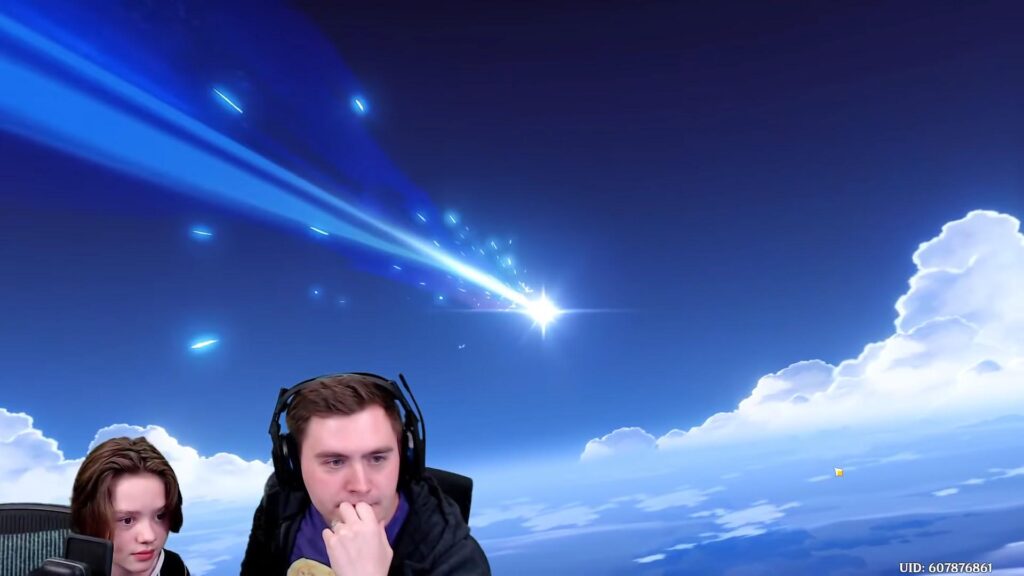 The task was simple. Dubbed a "handsome gamer" by his father, Ben contributed by clicking the x1 and x10 variants on the wishing menu.
"I want to see if you've got the free-to-play god luck, so you can click pretty much whatever you want," said the gaming dad.
While the wishing spree started with a few duds like Sucrose and The Flute sword, Ben eventually redeemed himself by catching a constellation for Xiangling and an R5 refinement for The Stringless, a solid weapon for Mtashed's Venti.
---
---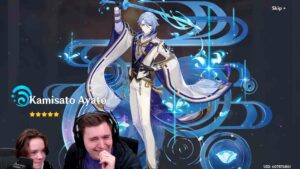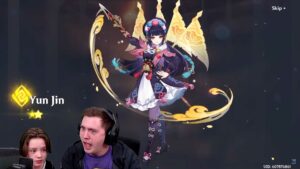 Nearing the pity range of 75-90, the father-son duo decided to do a ten-pull to bring Kamisato Ayato home. Lo and behold, the ten-pull came crashing down with a golden shard.
A veteran of the gacha game, Mtashed kept his emotions at bay since he knew that the golden pull still has a 50% chance of being another 5-star character.
As the dad instructed his son to reveal their latest catch one by one, the final pull revealed the Inazuman politician in all his glory.
Looking to push the limits of his son's gacha luck, Mtashed asked Ben for one more ten-pull to bring home the 4-star Yun Jin. In just a matter of seconds, the character appeared as the first wish in the next ten-pull.
To end the wholesome gaming session, the viewers urged the duo to hug it out. Funnily enough, Ben slowly exited the scene to avoid his doting dad.
You can check out the full father-son bonding experience down below:
---
---
Follow ONE Esports on Facebook for more Genshin news, guides, and highlights.
READ MORE: Why Genshin Impact is still the best online RPG to play right now