Genshin Impact introduces a new formidable threat in the Great Red Sand, and it's got a few tricks up its sleeve.
The Algorithm of Semi-Intransient Matrix of Overseer Network is a new overworld boss in Genshin Impact version 3.1 alongside the Aeonblight Drake. The machine has a few unique attack patterns that might be confusing to new players, but these tips will have you shutting it down in no time.
Here's everything you need to know about this Great Red Sand boss, including its location and how to unlock it.
How to unlock the Matrix of Overseer Network
Make your way to the Dune of Elusion in the Great Red Sand to unlock and challenge the Matrix.
Matrix of Overseer Network location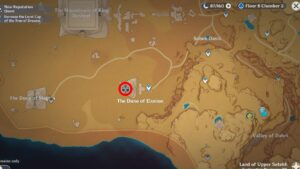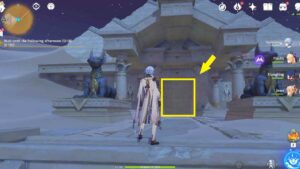 The boss is located inside the pyramid just west of the Dune of Elusion. Make sure you unlock the waypoint right in front of the pyramid for easier access to the boss.
---
---
Best Genshin team composition to defeat and counter the Matrix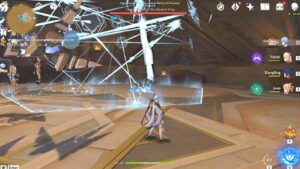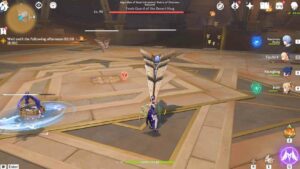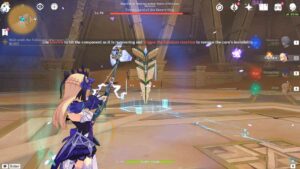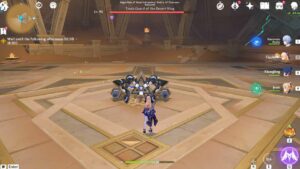 Similar to other Automatons like Ruin Guards and Drakes, the Matrix's attacks have a slow wind-up, but a bone-crushing blow. Its first attack is an AOE laser barrage marked on the floor. The wind-up is quite long, so you can take your time moving out of its range.
The Matrix then summons four spinning components that will attack you. Your main goal is to destroy the smaller components.
Once you break one of them, the Matrix transforms into two Dendro pillars that can only be destroyed with Electro. If you break both pillars, the boss will be downed for an extended amount of time.
The downed phase is your best chance of attacking. Make sure you deploy a fast Electro unit like Fischl or Yae Miko for the Dendro pillars. Since the Matrix isn't completely resistant to any specific element, you can bring out your best DPS and sub-DPS characters for maximum damage.
Recommended team composition
| | |
| --- | --- |
| CHARACTER | ELEMENT |
| Ayato | Hydro |
| Xiangling | Pyro |
| Sucrose | Anemo |
| Fischl/Yae Miko | Electro |
Follow ONE Esports on Facebook and Twitter for more Genshin news, guides, and stories.
READ MORE: Candace materials: Best Genshin Impact farming routes and locations