Genshin Impact players are no strangers to giant Whopperflowers, but the new Electro Regisvine might have them second-guessing their offensive strategies.
The Electro Regisvine is one of the new bosses in Genshin Impact version 3.0 alongside the Jadeplume Terrorshroom. The Electro variant has a few new tricks up its sleeve, but these tips will have you weeding out the plant in no time.
Here's everything you need to know about this new Sumeru boss, including its location and how to unlock it.
---
How to unlock the Electro Regisvine
Head over to Mawtiyima Forest in the northern area of Sumeru to unlock and challenge the giant Whopperflower.
Electro Regisvine location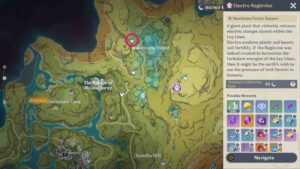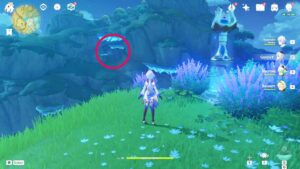 The Electro boss is located inside a cave just east of Mawtiyima Forest in Sumeru.
Teleport to the northmost waypoint in the area and you can spot the entrance of the cave from there. Once you've made your way inside the cave, unlock the nearby waypoint for easier access to the boss.
---
---
Best Genshin team composition to defeat and counter Electro Regisvine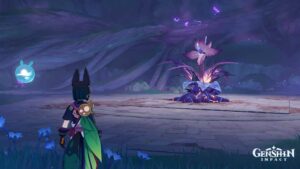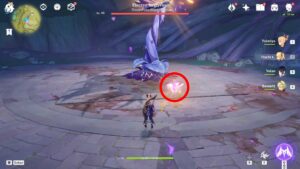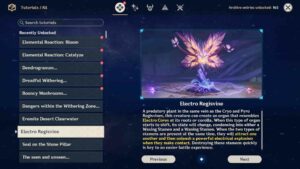 The Electro boss has the usual attack patterns of the other Regisvines. Once you approach the Whopperflower, it will slam its corolla into the ground and create three elemental waves in a certain direction.
The biggest difference with this Regisvine is that its first weak point is the corolla. Your best bet here is to have a main DPS archer in your party. You can also wait for the second weak point, which spawns at its base after the first attack phase.
The weak points are resistant to Electro and Hydro attacks so make sure to use either Pyro, Dendro, or Cryo characters like Yoimiya, Tighnari, or Ganyu.
The Regisvine also spawns two types of stamen throughout its phases. When the stamens come into contact with each other, they unleash a powerful electrical explosion that could kill your character. You can delay the explosion by eliminating the first stamen, which spawns right at the beginning of the battle.
Once you've broken the weak point, you can now go all out with your elemental skills and bursts. In the downed state, the Regisvine is vulnerable to all types of damage, including Electro and Hydro.
We suggest deploying characters who can amplify damage like Bennett and Sucrose so you can eliminate the Electro Regisvine in just one downed state.
Recommended team composition
| | |
| --- | --- |
| CHARACTER | ELEMENT |
| Tighnari | Dendro |
| Xiangling | Pyro |
| Sucrose | Anemo |
| Bennett | Pyro |
Follow ONE Esports on Facebook and Twitter for more Genshin news, guides, and stories.
READ MORE: When will Sumeru be released? All version 3.0 release dates, characters, weapons