Updated on May 24, 11:50 a.m. (GMT+8): Improved relevancy.
The foxy Narukami shrine priestess, Yae Miko, has one of the best character designs in Genshin Impact. The 5-star Electro character sports long pink hair, amicable purple eyes, and a modern miko (priestess) red and white outfit.
The character's rosey color palette and intricate costume details inspired graphic designer and avid Genshin Impact player Rose Leung to create a Yae Miko keyboard.
As a keyboard and keycaps enthusiast, Rose has designed other Genshin Impact-themed keyboards inspired by Venti, Kaedehara Kazuha, and the Raiden Shogun.
Here's a closer look at Rose's Yae Miko keycaps, and where to buy this limited keyboard.
Rose Leung's Yae Miko keyboard pays homage to the 5-star Genshin Impact character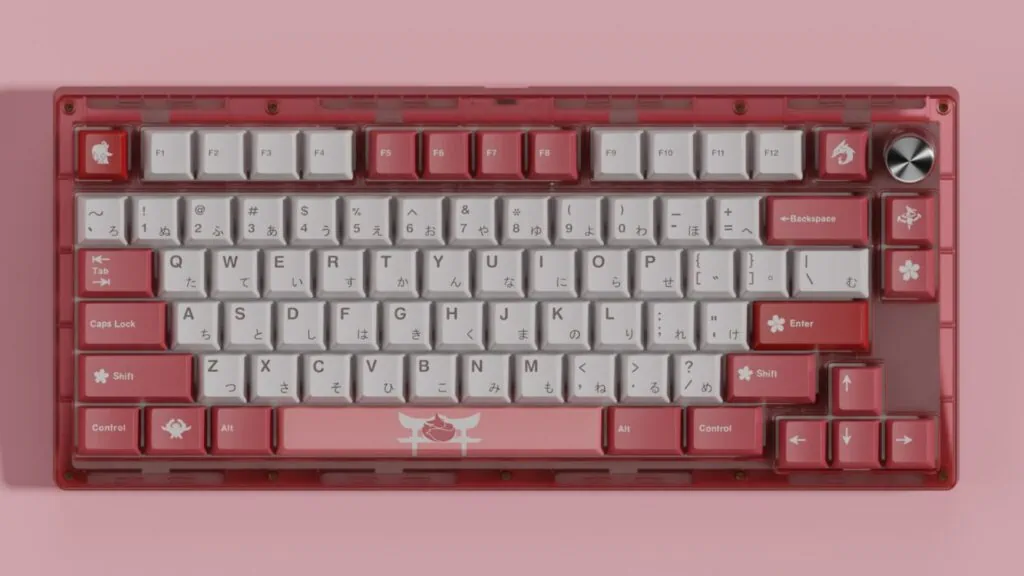 This mechanical keyboard uses a Portico75 Keyboard in a cherry blossom color, which uses a Hotswap PCB for easy switch installation and an FR4 Plate that gives it a premium finish.
---
---
The highlight of the bundle is Rose's Miko Keyset with 75 percent coverage, playing on elements and symbols from her elemental abilities and lore. The spacebar key stands out from the rest of the set with its baby pink color printed with a torii gate and Yae Miko's fox form on top. Similar to her Venti keycaps set, there's also a key showing a minimalist vector of Yae Miko's side portrait.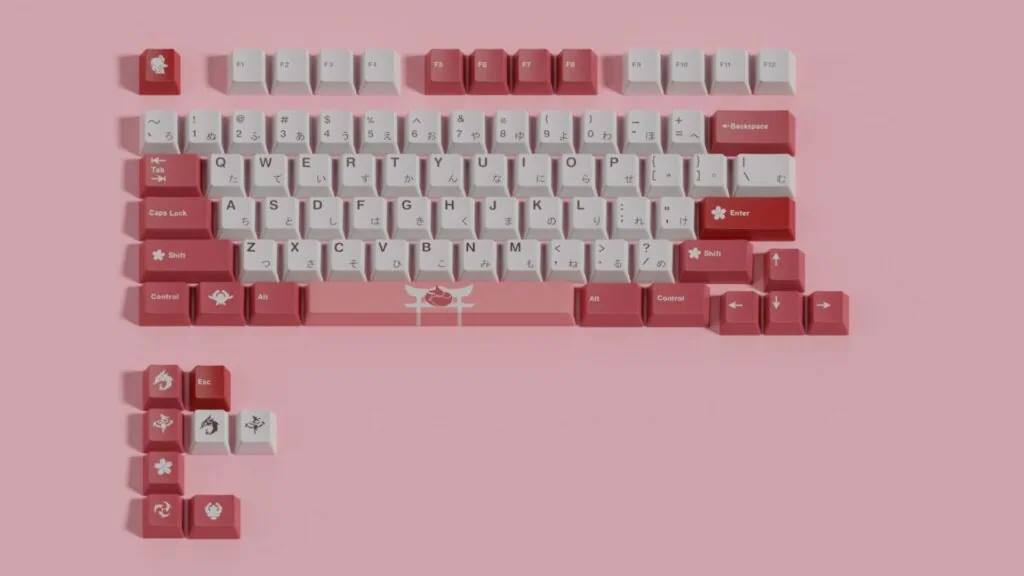 Other keys include her hair accessory, cherry blossom shapes, the in-game symbols for her elemental skill Yakan Evocation: Sesshou Sakura and elemental burst Great Secret Art: Tenko Kenshin, and the Electro element symbol.
Yae Miko keyboard specs
SPECS
DETAILS
KEYCAPS
Cherry profile
PBT Dyesub
TYPING ANGLE
Eight degrees
PLATE
Mounting style: Gasket-mounted, for a luxurious typing feel
Plate material: FR4
Plate thickness: 1.5mm
PCB
Hot swap — no soldering required. It's easy to insert and change switches.
In-switch RGB and underglow. Note: these are not individually addressable.
Encoder knob. Note: this is mappable in VIA, the keys are in the top right.
Compatible with VIA
USB-C connection via daughterboard. This allows for a lower connection on the case, better aesthetic, and even cable range.
STABILIZERS
Equals V3 Stabilizers
Screw-in, PCB-mounted stabilizers
Housings: includes five sets
Wires: includes four pieces of 2u wires, one piece 6.25u wire, and one piece 7u wire
SoulMate Kit
The keyboard kit includes the following:
Case (top and bottom pieces)
PCB
Plate
Silicon dampening mat
Felt dampening mat
Standoffs (extra included)
Screws (extra included)
V3 Stabilizers
USB-C cable
Protective carrying case
All required tools for assembly: Screwdriver, TKC Switch Puller, hex key.
---
Where to buy Yae Miko keyboard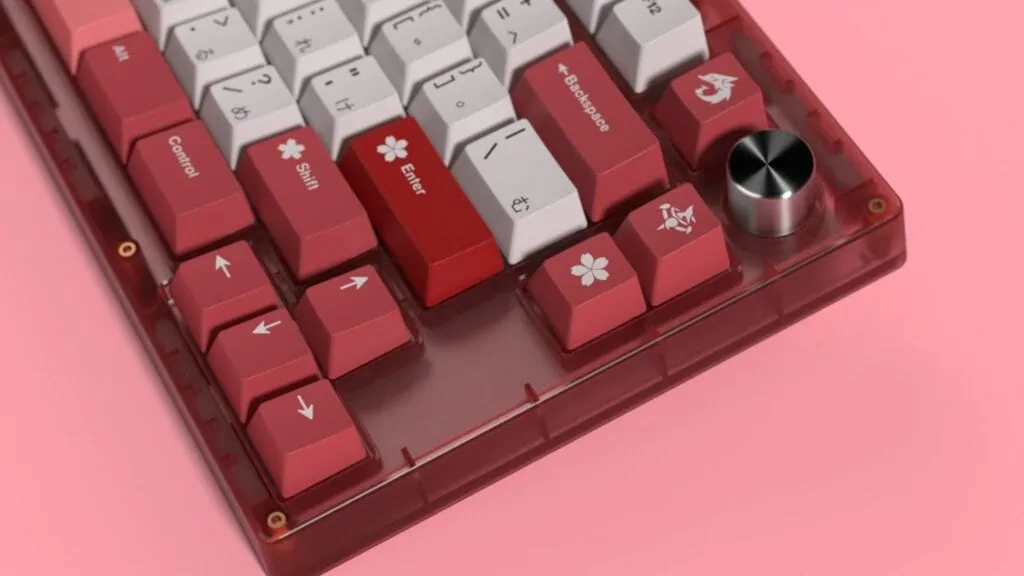 Fans can soon purchase this Yae Miko keyboard bundle on Infinikey's website with an estimated price of US$250.
Adhering to HoYoverse's fan-merch rules, only 200 units of this keyboard will be produced and sold. Visit Infinikey's website and follow Rose on Twitter (@_notrose) for more updates on the bundle's release date.
Interested fans can also look to purchase an official Keqing keyboard, a full-sized mechanical keyboard based on the 5-star Electro character's design.
---
Follow ONE Esports on Facebook for more Genshin news, guides, and highlights.
READ MORE: We're in love with this Valorant streamer's mechanical keyboard collection