Almost every gamer is obsessed with creating and customizing their keyboards with cute and cool keycaps that range from solid and minimalist pastel colors to more complex designs that feature food and superheroes.
Avid Genshin Impact fan Rose Leung channeled the Anemo Archon's fun-loving and free-spirited personality in her PC setup with her very own, specially designed custom Venti keycaps.
The TSM graphic designer created a special set of keyswitch covers inspired by the Mondstadt bard's lore, abilities, and hobbies.
Here's a closer look at Rose's newest Genshin Impact keycap creation, featuring the 5-star character Venti.
Genshin Impact keyboard enthusiast Rose Leung designs special Venti keycaps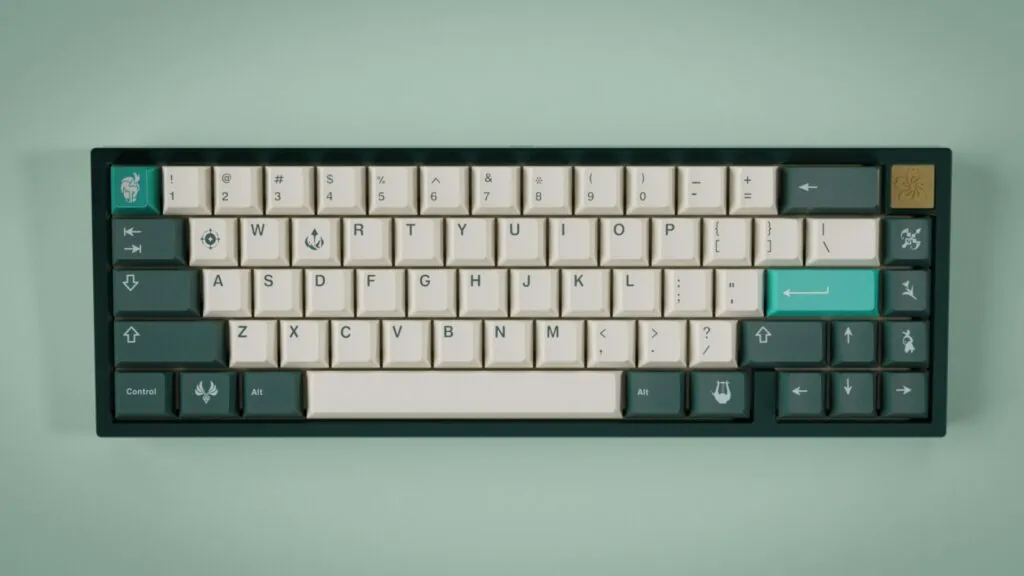 Rose took a 65% keyboard and replaced some of the covers with her own Venti keycaps in teal, blue-green, and white colors, sporting an overall cool color palette adapted from the Anemo Archon.
The highlight of the set is the Esc key, which shows a minimalist vector art of Venti's side portrait, complete with his signature beret hat and Cecilia flower accessory.
---
---
The Q and E keys were fashioned after Venti's abilities, Wind's Grand Ode and Skyward Sonnet, making it visually easier for players to cast his elemental skill and burst.
Of course, there's also a key dedicated to his Anemo element, and another that pays homage to his adorable wind spirit form.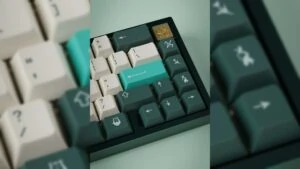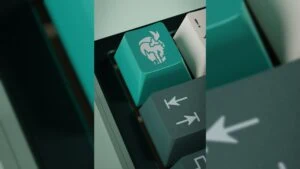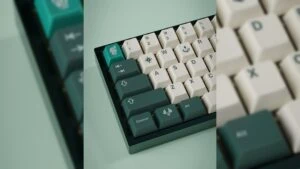 These Venti keycaps are a part of Rose's Genshin keycaps series, a personal project where she designs key covers based on some of her favorite characters such as Kaedehara Kazuha, the Raiden Shogun, Sangonomiya Kokomi, and Yae Miko, available on Infinikey's website.
She also owns a cool Genshin PC setup that showcases Inazuma, Teyvat's Japan-inspired region.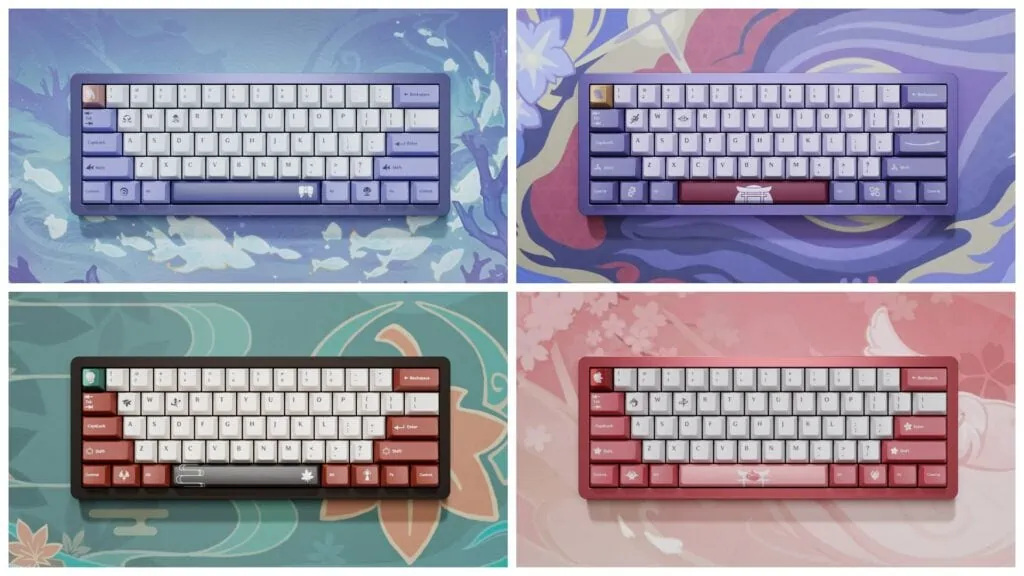 Interested fans can also look to purchase an official Keqing keyboard, a full-sized mechanical keyboard based on the 5-star Electro character's design.
---
Follow ONE Esports on Facebook for more Genshin news, guides, and highlights.
READ MORE: What is the Triple Crown in Genshin?