HoYoverse's open-world gacha game Genshin Impact is a highly popular title not just among gamers, but among figure collectors as well.
The Chinese video game developer has teamed up with American toy company Funko Inc. to release new Genshin Funko Pops featuring the traveler twins and their floating emergency food companion.
---
---
This new line of Genshin Impact merchandise was announced during the version 2.7 special program, Hidden Dreams in the Depths on May 20. A total of three figurines will be released for the collaboration's first wave, while three more are undergoing revision.
Here's everything we know about the new Genshin Impact Funko Pops — their prices, release date, how to preorder, and where to buy them.
Genshin Funko Pops: Price, release date, where to buy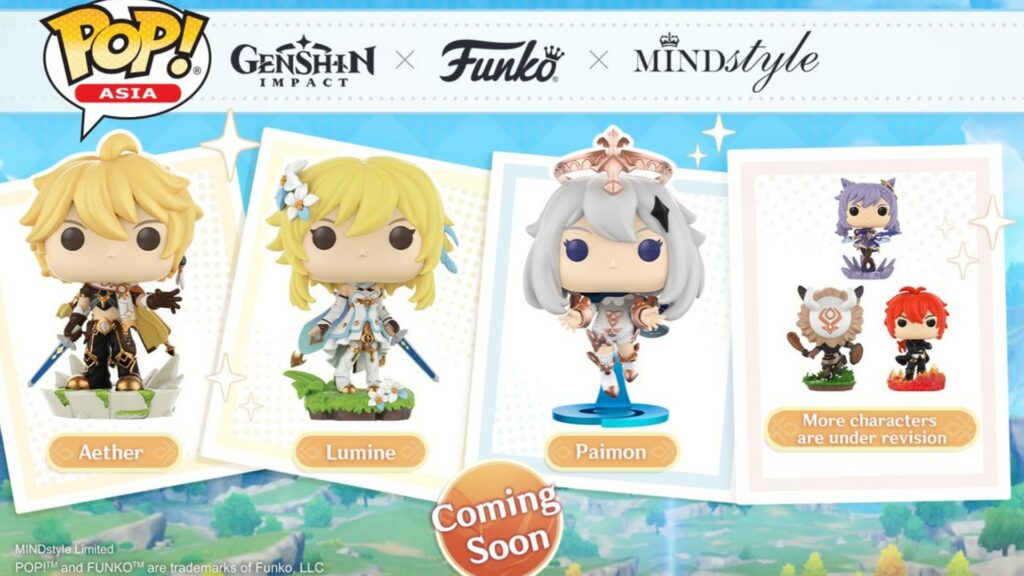 The first wave of Genshin Impact Funko Pop figures will feature Aether, Lumine, and Paimon, all transformed into the brand's globally-recognized chibi-style bobbleheads.
The Aether Funko Pop includes a spiky, mossy figure stand while Lumine's displays a grassy field of Inteyvat flowers that match the character's hair accessory, the national flower of Khaenri'ah.
The Paimon Funko Pop has a spiral stand in a light blue shade, a color that complements her dark blue, galactic cape.
---
---
All three Pops are approximately 4.75-inches tall, perfect as a cute display beside your Genshin Impact PC setup or as an addition to your existing figure collection.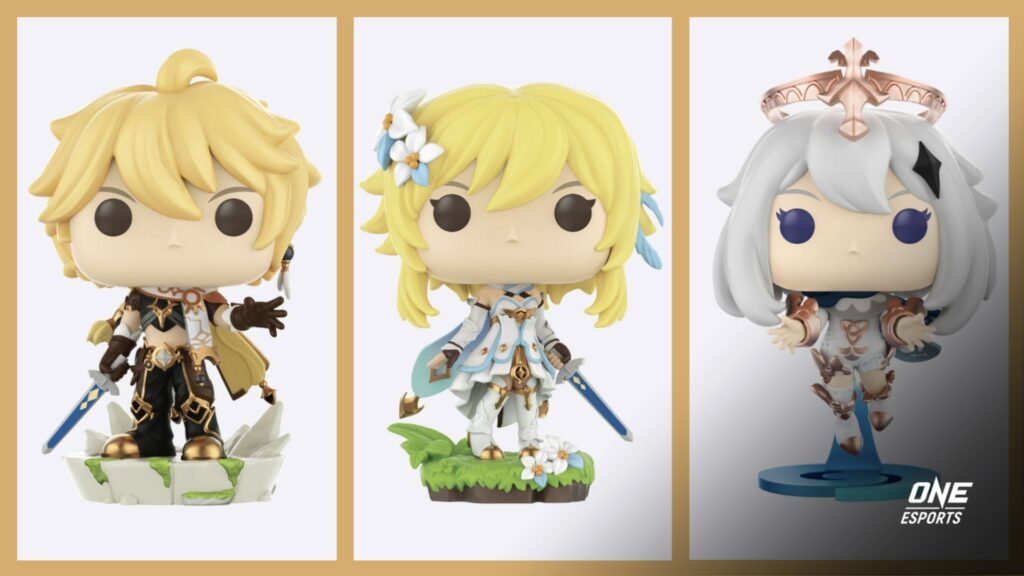 Travelers can purchase the first wave of Genshin Impact Pop figures on Funko's official website. Hit the "Notify me" button on the page to get updated when they release the figures, each priced at US$12.
HoYoverse has yet to announce the release date of these Funko Pops.
(To be updated)
Genshin Funko Pops featuring a hilichurl and 5-star characters, Keqing and Diluc, are currently under revision and will likely be released on the second wave.
READ MORE: Girl goes to cosplay event as Genshin bride, marries every Zhongli in sight