Acclaimed Metal Gear Solid and Death Stranding game designer Hideo Kojima is now hiring.
His very own independent studio, Hideo Productions, just posted multiple job openings on LinkedIn over the weekend.
This confirms that he's currently working on a new game, which is great news for fans who can't wait to see what he has in store for his next project.
The last game they released was action game Death Stranding for Playstation 4 in 2019, and PC in 2020. It won Best Game Direction, Best Score/Music, and Best Performance at The Game Awards 2019.
---
---
Hideo Kojima's game studio, Hideo Productions, is now hiring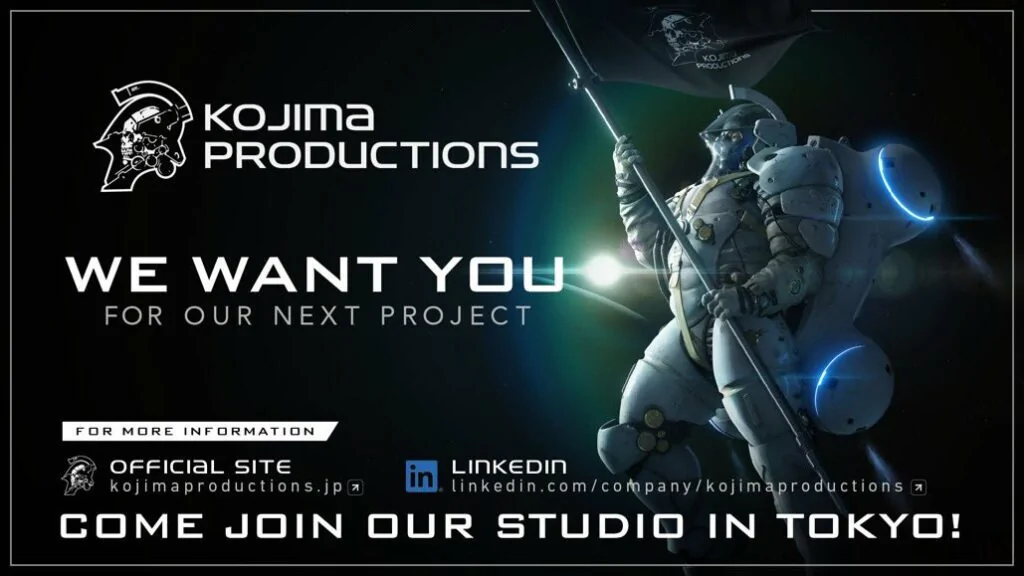 Located in Minato-ku, Tokyo, Japan, Hideo Productions welcomes applicants globally. Its job listings are written in both Japanese and English, and are tagged as "actively recruiting".
Besides detailing the technical requirements in each role, Hideo Productions also require applicants to answer additional game-related questions, such as "Pick a game you have recently played that you found most interesting, and briefly state your reasonings". For more technical roles, they also require you to choose one recent technological trend and expand on them.
As of writing, there are 21 job openings available, from visual artists, to sound engineers, to programmers.
List of job openings at Hideo Productions (January 2022)
Producter/Assistant Producer
Sound Designer
Game Designer
Cinematic Artist
Project Manager
Network Programmer
Lighting Artist
Recording Engineer
Character Artist
Sound Programmer
UI/2D Artist
Technical Artist
UI Programmer
Environment Arist
Animator
Weapons/Mechanical Artist
Game Programmer
AI Programmer
Physical Programmer
Tools Programmer
System Programmer
Apply to Hideo Productions through LinkedIn here.
READ MORE: The 5 best animes of 2021