The earliest known video game competition took place in 1972 at Stanford University, where students battled in the game Spacewar for a chance to win the grand prize of a year's subscription for Rolling Stone.
Since then, esports has come a long way. Today, millions of dollars are at stake in the world's biggest tournaments, and esports has turned into an increasingly lucrative career for top players.
This week's episode of Gamer's Paradise challenges casters Neil "Midnight" De Guzma and Mark Adrian "Butters" Jison to answer a question that could potentially provoke heated debate: Who is the most iconic PC esports player of all time?
---
---
Gamer's Paradise looks for the GOAT of PC esports
---
---
With a background in League of Legends, Butters' answer was hardly surprising. Lee "Faker" Sang-hyeok, whose storied career spans nearly a decade and shows no sign of slowing down, is the greatest esports player of all time.
The Unkillable Demon King has three World championship titles under his belt and two Mid-Season Invitational wins — a feat few even come close to matching.
But coming from Dota 2, Midnight disagreed. Bu "YaphetS" Yan Jun was his pick as one of the pioneers in playing Shadow Fiend. "He inspired most of the prodigies in the Dota scene," he said.
YaphetS has been an icon since the early days, he added, and has even had Shadow Fiend's fun name in WC3 Dota named after him.
The episode then turned to Hero's Story, with esports content creator Pinda "pindaPanda" Rika Dorji in the hot seat.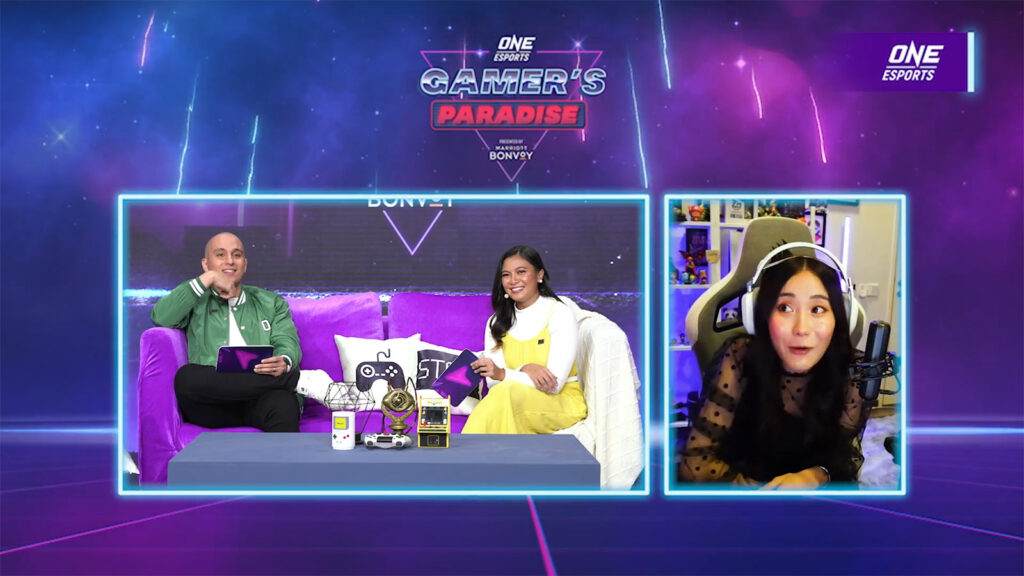 The Bhutanese streamer made a name for herself playing Dota 2, a game she has been playing since 2013. She's also known for her covers of popular songs, dance routines, and tutorials for beginner players.
The 26-year-old talked about how she got her start in content creation, reminiscing on her favorite moments over the years.
The episode then wrapped up with a game of Pinoy Henyo on House Party, featuring a unique Dota 2 twist. Butters, Midnight, and pindaPanda had to guess the word they had drawn — but their partner could only answer questions with "yes", "no", and "maybe."
Gamer's Paradise airs every Monday on ONE Esports' social channels, including Facebook, Twitch, YouTube, and AfreecaTV at 8.30 p.m. GMT+8.
READ MORE: TI11 Last Chance qualifier: Schedule, results, teams, where to watch