The Baba Yaga has arrived in Fortnite.
A new "Wick's Bounty" limited-time mode for Fortnite: Battle Royale comes with a new skin, glider, pickaxe, two wraps, back bling, and two emotes based on the enigmatic hitman.
The description for Wick's Bounty reads as follows:
"The High Table has opened a new contract. You're tough but not unstoppable, if you are eliminated three times you are out for good. Stay alive and collect gold tokens by eliminating the other bounty hunters. The first team to reach the required token count wins, but be careful how far ahead you get — token leaders are marked on the map for all to see."
If you've already seen the latest installment of the John Wick movie series, "John Wick: Chapter 3 — Parabellum" you'll know that the game mode follows the plot of the movie, which has Wick on the run with a hefty bounty on his head and his fellow hitmen closing in.
There are also unique challenges for the mode, which will reward players with the John Wick-themed Gold Token Back Bling, One Shot Glider, and Boogeyman Wrap.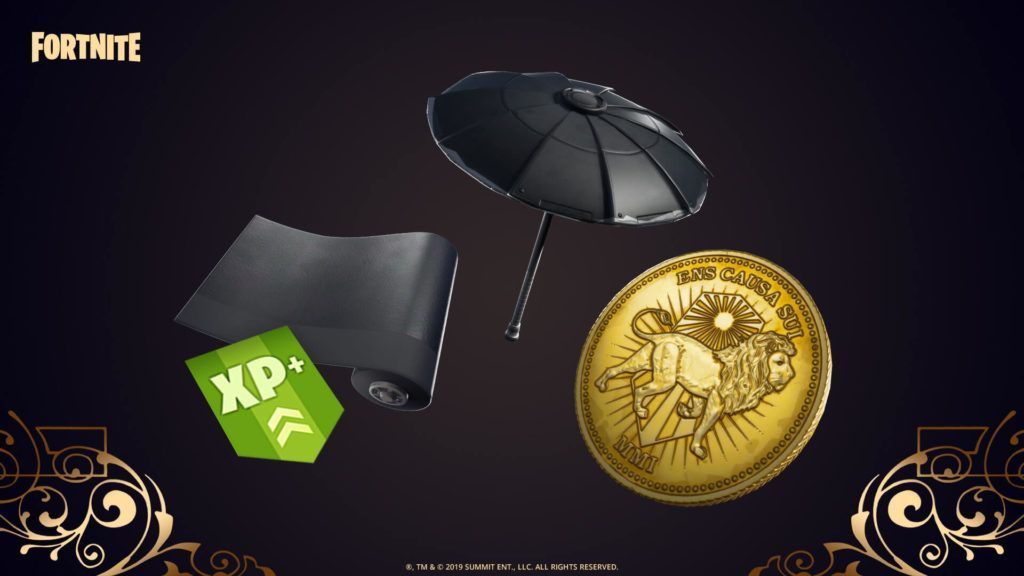 The item shop has also been updated with some new Wick-themed items including the legendary John Wick outfit (2,000 V-Bucks), which looks exactly like John Wick actor Keanu Reeves, the Simple Sledge pickaxe (500 V-Bucks), and the Assassin Wrap (300 V-Bucks), and two emotes (200 V-Bucks each): "Be Seeing You" and "Bulletproof".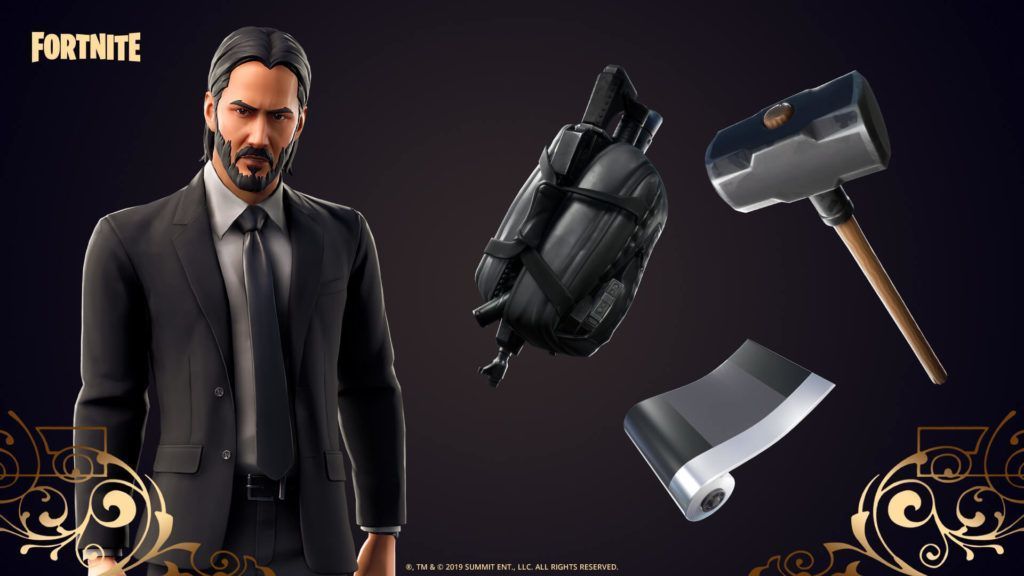 Players can also visit John Wick's mansion, which was added in the Season 9 update and the Continental Hotel, which you'll find inside Neo Tilted. Fun fact about the Hotel: Just like in the movies, you won't be able to shoot anyone there because of the "No business while on hotel grounds" rule. In fact, just entering the hotel will automatically switch you to your pickaxe.
This will not be the first time a Fortnite event has been based on a movie. The game previously hosted a collaboration event with the Avengers: Endgame movie back in the v8.50 patch.
SEE ALSO: The future arrives in Fortnite Season 9