Team Secret proved their veteran mettle in a series that went the distance against the young OG squad in the DPC Europe 2021/2022 Tour 2 Division 1.
The first two games were split apiece, each match turning one-sided and ending just slightly over 30 minutes. But it was game three when both teams brought their best selves to a 52-minute affair, with Secret finding their stride in the final moments of the game.
Secret started game one with a tried-and-true classic, the Io and Gyro strategy, filled out with a bevy of initiators—Ember Spirit, Batrider, and Nyx Assassin—that were willing to start a fight anywhere on the map. OG went all-in to counter the Io with their draft, picking up the Timbersaw and Enigma early.
But OG was unable to stop the farm train on Syed Sumail "SumaiL" Hassan's Gyrocopter, boosted by Clement "Puppey" Ivanov's Io. Secret were firing on all cylinders, handily outgunning OG with overwhelming damage, not allowing OG's dream countermeasures to be fulfilled.
OG went into game two with a cheeky lane swap, placing Ammar "ATF" Al-Assaf on his favored Huskar in mid, and pushing Bozhidar "bzm" Bogdanov to position three with an offlane Tusk.
OG struggled early on, however. The Huskar was constantly targeted by Secret in early ganks, leading to an early deficit. It was OG's hard carry Monkey King, played by Artem "Yuragi" Golubiev, with some stellar decision-making and spellcasting that constantly forced Secret to play around him, allowing his team time to catch up. It was exemplified by an atypical safelane push less than 10 minutes into the game.
Yuragi's perfect positioning meant that OG came away with a tower kill and minimal losses, dragging all of Secret's heroes to the botlane, and allowing ATF time to catch up. Though ATF had a tough start, OG's sustain and save strategy began shining in the mid-game. Along with Enchantress and Abaddon, OG constantly kept their cores alive, and Secret ran out of ways to kill anybody.
---
---
Team Secret takes down raid boss Terrorblade to win second DPC Europe 2021/2022 Tour 2 Division I series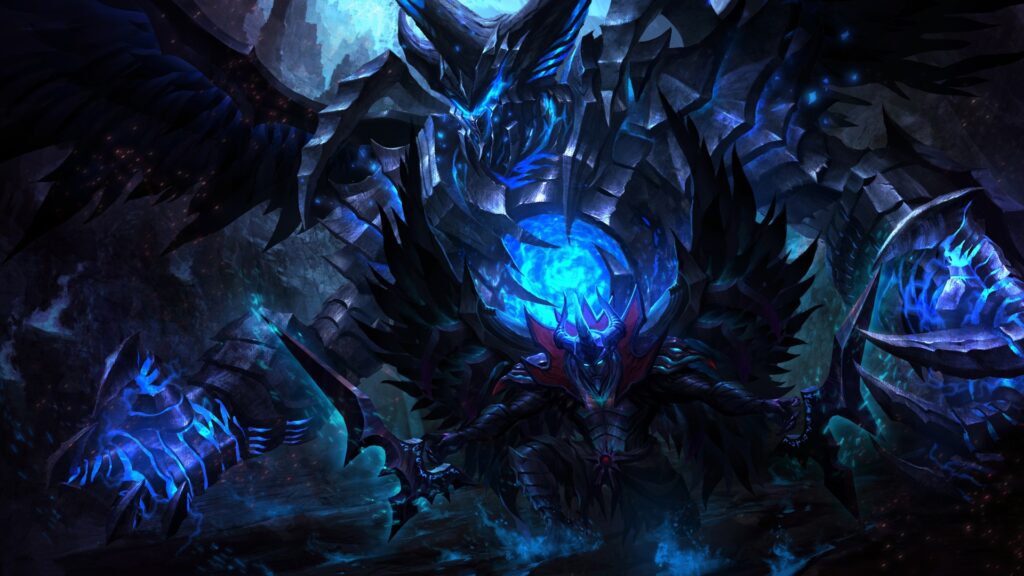 With the series on the line, game three started off as a cagey affair. OG went for a double-save with Shadow Demon and Vengeful Spirit against Team Secret's overwhelming teamfight led by Faceless Void, Ember, and Death Prophet. Both also synergized well with Terrorblade, their choice of hard carry, due to his high base damage that gets amplified by Vengeance Aura and illusions that can be multiplied by Shadow Demon's Disruption.
Nisha excelled on Ember, constantly, jumping OG's important supports to prevent saves from coming out. Likewise, it was ATF's job to jump Secret's backline on his Sand King. The game blew wide open in a 23-minute teamfight with eight casualties, with both players showing how important their roles were.
As time went on, Yuragi's Terrorblade morphed into a raid boss. OG's protective strategy seemed to be working, and Secret's counterpart, SumaiL's Faceless Void, had trouble keeping up with a Terroblade's farming speed. But Secret clung on desperately, pulling off small wins—taking Roshans with Exorcism, solo Chronos on enemy heroes, Ember proving to be a pesky, unkillable menace with his constant pokes—and minimizing losses to keep themselves in the game.
It culminated in a fantastic final fight, where Secret proved that the Terrorblade can bleed. It was near-perfect execution from Secret at all points.
SumaiL's ballsy decision to initiate into a Double Damage Terrorblade with Aegis without buyback. Puppey's Snapfire disabling Sand King's Blink Dagger offscreen with Mortimer's Kisses. Daryl "iceiceice" Koh's Death Prophet with his array of disables, disarming the Terroblade with Heaven's Halberd and fearing him with his upgraded Spirit Siphon. Yazied "YapzOr" Jaradat's Earth Spirit spreading Magnetize and silencing Yuragi, preventing a Sunder. And Nisha's level 30 Ember Spirit fully unleashed, throwing out countless Fire Remnants and Sleights to cut down OG.
Secret's series win gave OG their first loss of the season, giving both teams the same record at 2-1. In a highly competitive region where last Tour's winner, Team Liquid, currently sits bottom at 0-2, every series win matters in the desperate race to the Stockholm Major in May—and more chances at precious DPC points.
You can watch all three games here on DreamLeague's official Twitch channel:
READ MORE: W33's legendary Windranger carries Alliance to victory in DPC WEU Div II