Southeast Asia juggernauts and eight place finishers at The International 10 (TI10) have re-signed their Dota 2 squad in preparation for the next DPC season.
The T1 Dota 2 team qualified to TI10 after a strong performance in the second DPC season.
T1 placed first in the Dota Pro Circuit 2021: Season 2 Southeast Asia Upper Division and third at the WePlay AniMajor, which earned them a direct invite to TI10.
---
---
T1 had an explosive performance at TI10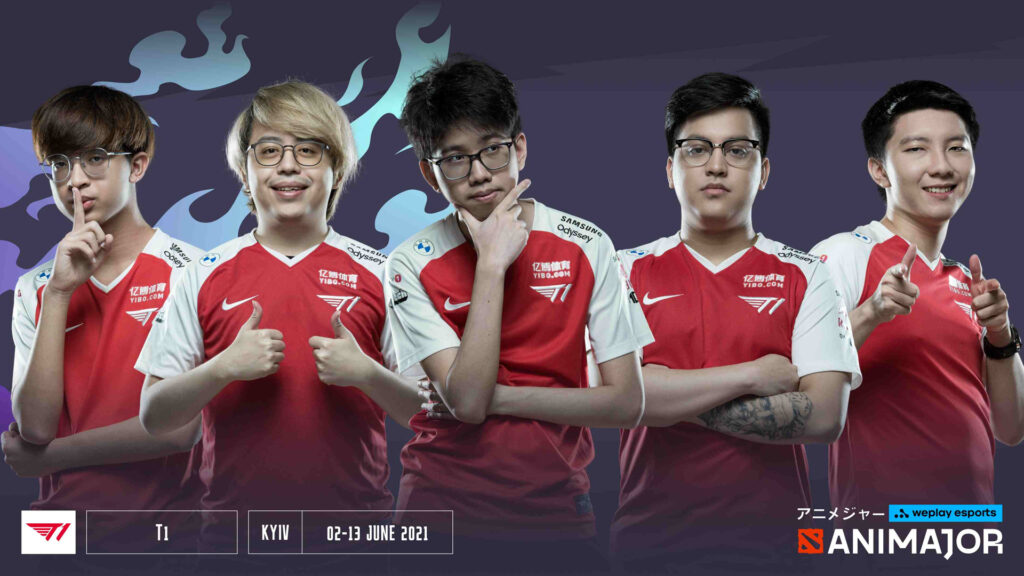 T1's inexperience on The International stage did not hold them back. Four members of the team making their TI debut, and together, they exceeded expectations with their performance.
The team's midlaner Karl "Karl" Baldonivo had the highest KDA among all players during the group stage, with an impressive average KDA of 10.08.
Support players Kenny "Xepher" Deo and Matthew "Whitemon" Filemon proved to be a dynamic and aggressive duo. Xepher had the highest assist average in the group stage, while Whitemon placed fifth.
T1 landed a spot in the upper bracket of the main event, determined by Team Undying's performance. In the first round, they faced off against The International favorites, PSG.LGD.
The T1 Dota 2 team was able to take a game against PSG.LGD, but ultimately lost the series 2-1. After dropping in the lower bracket, T1 faced off against long-time TI veterans Alliance, and swept them 2-0.
In the next lower bracket round, T1 went up against Vici Gaming, but ultimately lost the series 2-1 and finished 7-8th place at TI10, taking home USD$1,000,000 in prize money.
T1 released a video with all their players thanking their fans for the support and promising to come back stronger next year.
---
March will continue to coach the T1 Dota 2 team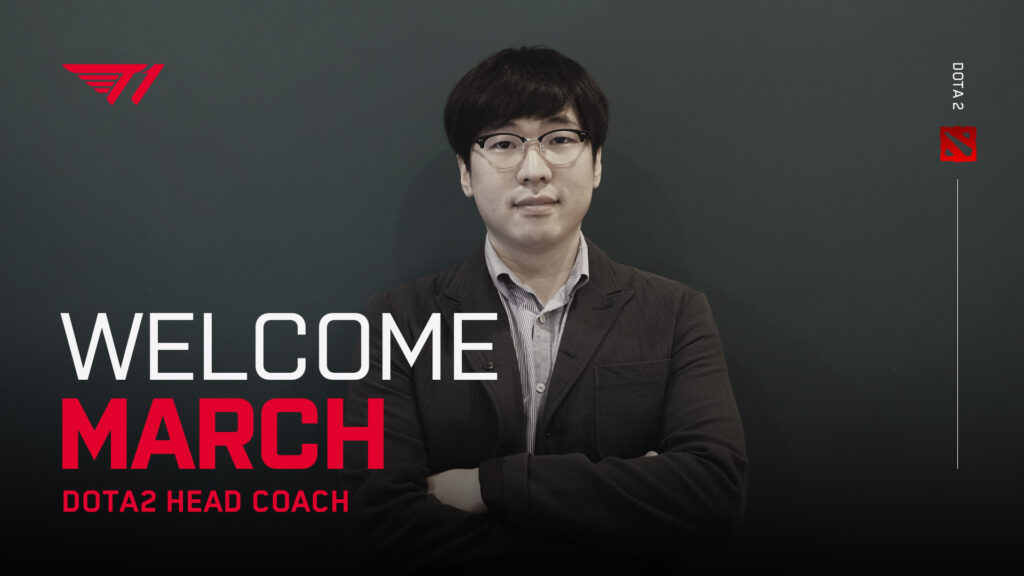 The organization also shared that the team coach, Park "March" Tae-won, will continue his duties with the squad.
March is a Dota 2 veteran who played for MVP Phoenix during their run at TI5. He has been a coach in the Southeast Asian region for over two years, and has led notable teams such as Fnatic and TNC Predator.
T1 Dota 2 lineup for DPC 2022 season
(1) Nuengnara "23savage" Teeramahanon
(2) Matthew "Karl" Baldovino
(3) Carlo "Kuku" Palad
(4) Kenny "Xepher" Deo
(5) Matthew "Whitemon" Filemon
(Coach) Park "March" Tae-won
Hungry for more Dota 2 action? Check out the Heroes of the Game documentary presented by foodpanda.
READ MORE: Puppey is the only player to achieve every TI placing at The International