T1 became the lone Dota 2 squad from Southeast Asia to make it through the 2021 DPC season with a direct invite to The International 10.
As the best team in the region, a large part of their success is attributed to T1's rising star hard carry player Nuengnara "23savage" Teeramahanon.
ONE Esports had the opportunity to catch up with T1 23savage as he and his squad prepare for the upcoming US$40 million The International 10 Dota 2 world championship tournament taking place in October.
---
How did 23savage start his pro career?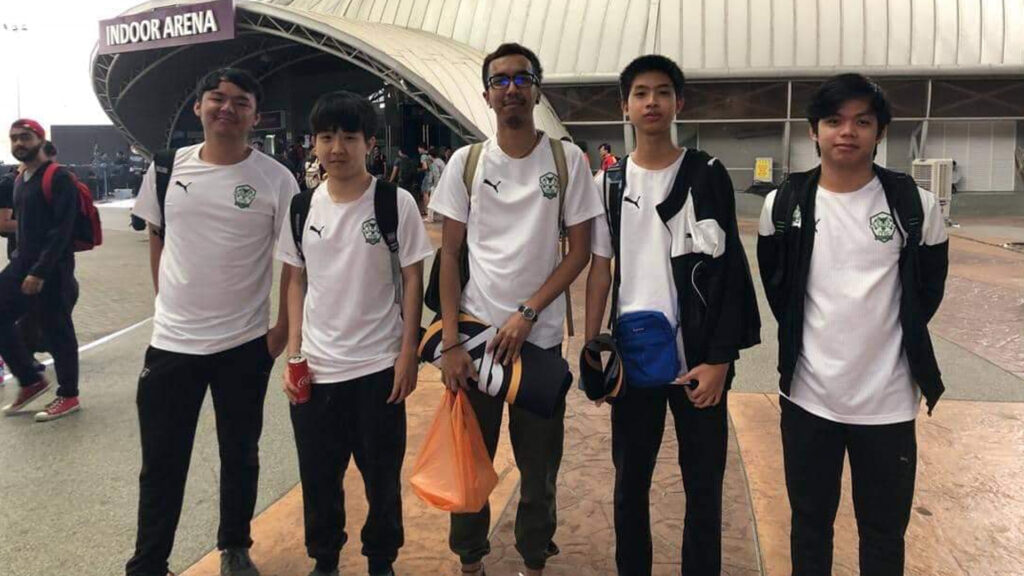 The 19-year-old Thai native started playing games for fun with friends. He began with Maple Story and Getamp, before his brother invited him to play Dota 1 on Warcraft III.
He later made the switch to Dota 2 when it came out. "I feel like Dota 2 is more well balanced," he said.
23savage quickly became engrossed with the Dota 2 pro scene and started following well-known players. "I've seen Miracle- and Arteezy play and thought I wanted to be like that," he shared.
He also mentioned that his idols at the time were Miracle- and Ana, "because they were always in good form." The talented hard carry player feels proud for being able to compete against his idols on the same stage, "I'm glad that what we've done from the beginning has worked."
---
How did 23savage get his IGN?
At the start of his Dota 2 career, he explained that he couldn't think of a name.
At the time, rap music was booming. During his time at school, 23savage would engage in rap battles, and his friend gave him the idea to have an alias.
"I was already listening to 21 Savage and his song, 'Bank Account' was very popular at the time, so it changed to 23savage," he said.
23savage also has a strong connection to another 21 Savage song. "As for the song that matches my life, it's probably the one titled 'A Lot'. The content of the song is a variety of stories that people like and don't like. It's not good for us to like everything. There are always two sides."
---
When did 23savage decide to go pro?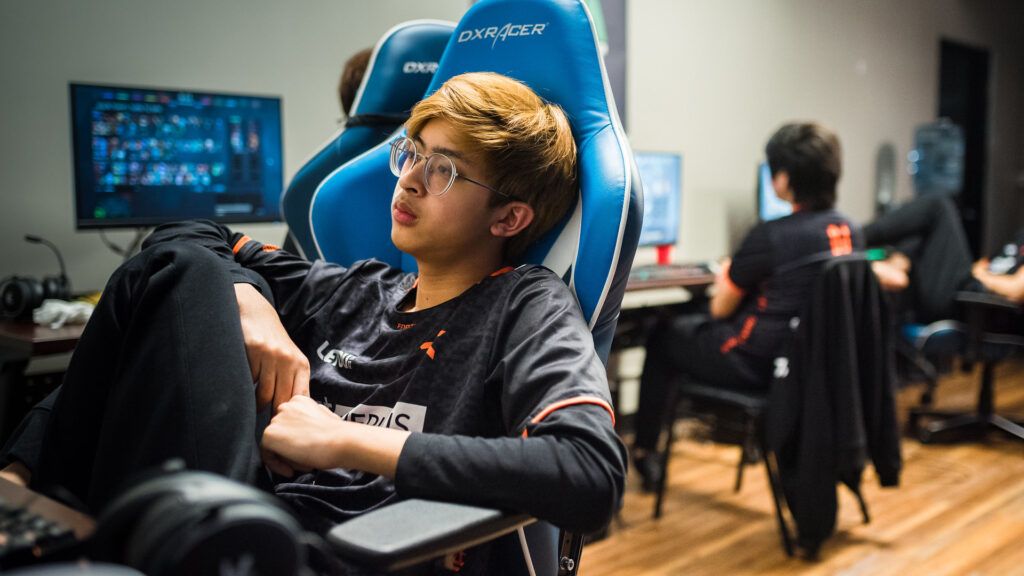 Even at a young age, 23savage already showed incredible mechanical skills in the Dota 2 pro scene, a skill that is very difficult to obtain.
This is because he knew what career path he wanted to take from a young age. He shared, "When I was in the third grade, I knew I couldn't study at that time. I was tired of everything and was not happy at all, so it wasn't a difficult decision to choose a pro player path."
While his parents wanted him to focus on his studies, 23savage knew what he wanted to do in life, "I am a person with clear ideas. I believe in myself the most so I am confident in my choice."
He also shared that his grades in the first two years of grade school were good. His scores began to drop however when he started getting more homework, but according to him "it was enough to survive."
Despite his struggles in studies, 23savage was confident in himself because he knew he was really good at Dota 2.
"The day I decided I didn't have a backup plan, nothing. I was very confident because I had really high MMR. I think I had 6,000 MMR when I was just 15 years old."
---
How 23savage convinced his parents about his professional Dota 2 career path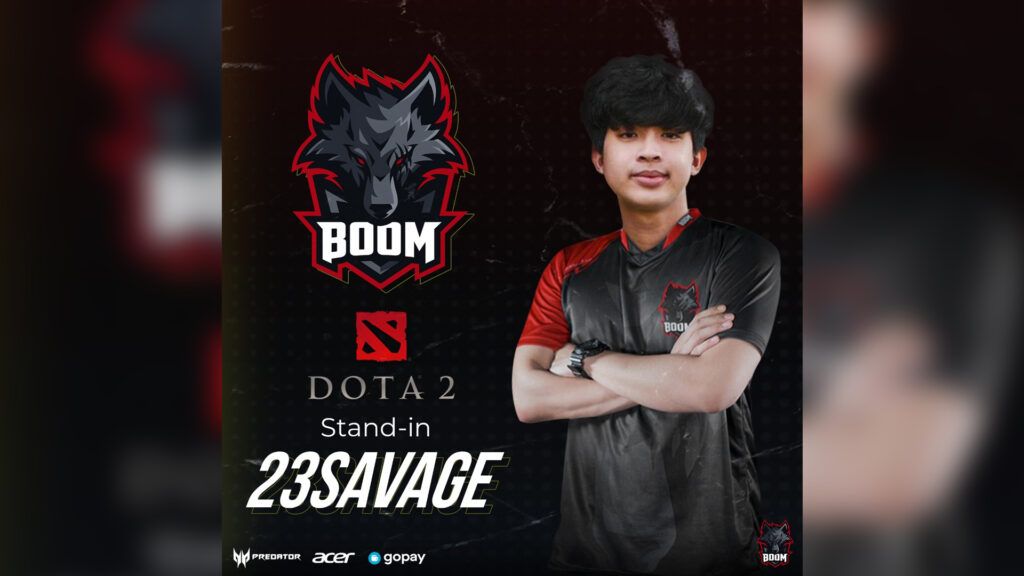 Despite all that, 23savage's parents still weren't sold on his chosen Dota 2 career path. Still, his mother, Ms. Kinra Theeramahanont fully understood and supported him, even though she didn't agree with her son's decision.
"My mother has played a very important role in my success. At first, my mother was not okay with my decision. She had my brother try and convince me to go back to school," 23savage remembered.
"But on the day when I got home from my very first tournament, I took home ฿2,000 or US$60. She then saw that there was a future for me as a player, and she began supporting my decision," concluded 23savage. "The only thing she's concerned about now is my health. My mom also likes to watch my pro games."
The young pro player believes that family is very important. At the end of the day though, you'll still need a lot of determination to make it as a Dota 2 pro player. "If you're really serious, families should trust and listen to you," said 23savage.
---
---
23savage's first steps as a Dota 2 pro player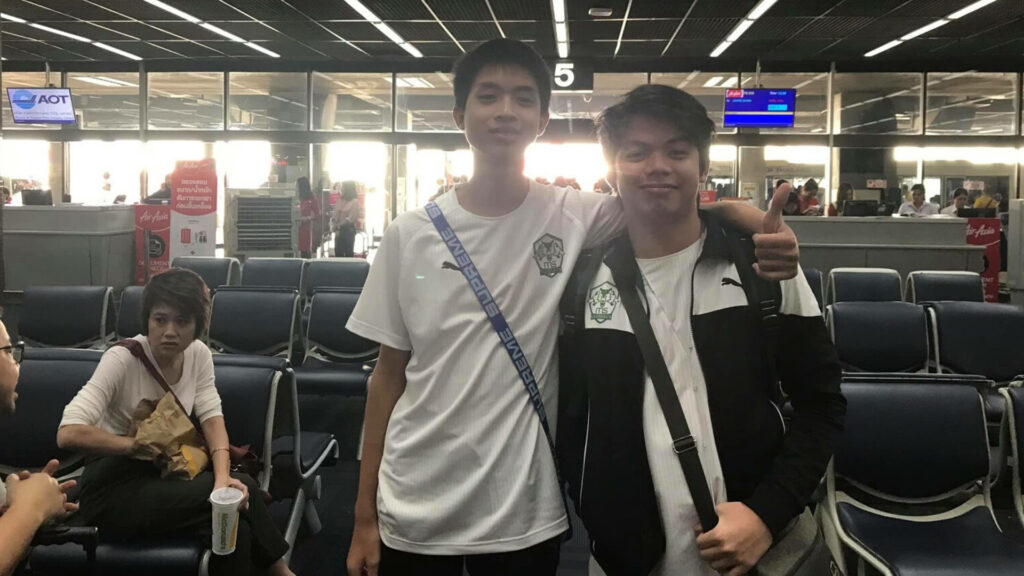 At the start of his Dota 2 career, 23savage's talents caught the eye of Noppadon Paopongpraphan, a former Thai pro player who used to compete in The International under the MiTH.Trust team in 2011.
But things didn't work out according to plan during 23savage's tryout games, for it was very different from playing ranked matches because there's no MMR to follow. During the trial, he got evaluated at the end of each game.
They also played in a system that he had trouble adapting to. "I didn't understand, I didn't trust my teammates, so I had problems. I didn't play in a team system that well," said 23savage.
"When I was disappointed, I was very sad because at first, I thought I would have an affiliated team, but they decided not to take me."
This setback caused 23savage to play even more ranked games as he refocused his sights on increasing his MMR. "I tried to make others see that I was a good player and that they would regret not taking me. I wanted to be better than I was before," he explained.
"At that time, what I lacked was responsibility. I didn't admit my own mistakes at the time. I didn't listen much either. There are a lot of egos, which caused me not to learn from my mistakes," said 23savage.
The turning point for 23savage's Dota 2 career was when he joined his first overseas team in Team Jinebrus, which had talented players with plenty of experience. "All of them turned out to be as good as I thought," said 23savage.
23savage joined various rosters, first returning to Hashtag and then playing for Alpha Blue. He briefly played for Reaper, then Team MSCerberus, and lastly Team Jinesbrus.
"I changed a lot and became more responsible," he explained. "There must be a goal in every play, and we must be able to learn from our mistakes all the time. It's different from playing for fun. You need to be more analytical in your reasoning."
There are days where 23savage misses his old childhood life. But in the end, he felt that it has all been worth it because it was his choice.
He shared that he still talks to his friends all the time. It's just that when he travels and competes, he focuses up and only thinks of his matches. "I've crossed over to being a professional player. There's some loneliness, but it's another life that we chose for ourselves."
---
23savage's formula for success as a pro player
"For me, the formula for success is hard work. Responsibility, diligence, and great determination. Don't skimp on other things, stay focused, focus on the game, and prioritize what is most important," 23savage advised.
The young Thai pro player was so close to qualifying into The International 2019 in Vancouver with Team Jinesbrus. They lost to the Philippines' strongest Dota 2 squad Mineski 3-2 in the Southeast Asia Regional Qualifier.
"Of course, TI was what I dreamed of most of my life then and now, but when I was eliminated from The International 2019 qualifiers I didn't feel that bad. Because in the past, during major selection programs, I have never auditioned at all," he explained.
"The International 2019 qualifiers was my first big show, so I think it's okay. If next time we have another chance, I won't let it slip," said 23savage.
He also explained that he was able to keep a handle on his ego at the time, which helped him manage his disappointment in not qualifying for The International 2019.
"It taught me to be calmer, especially in my decision-making. I also learned to be more patient when playing in big tournaments. To focus on the game." Even though he said he didn't feel that bad, the loss still led the 17-year-old player to tears.
READ MORE: How T1 evolved to become the best SEA team during the 2021 DPC season