SG esports has found their lineup for the next Dota 2 DPC season and it's no longer an all Brazilian team.
The team announced its new lineup on November 13. It is the first time that the org has recruited players from Peru and Argentina.
---
---
SG esports recruited multiple teamless players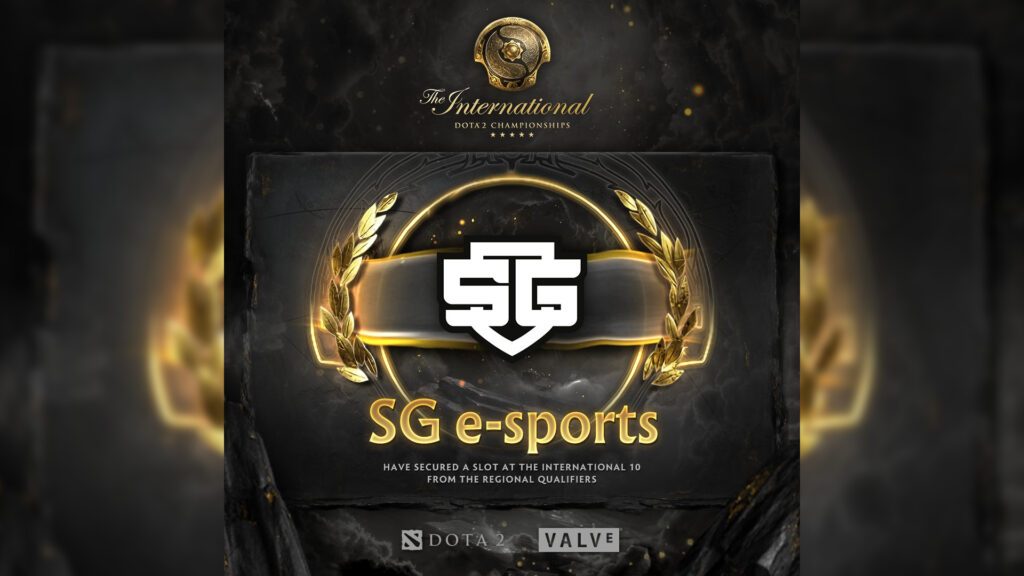 SG Esports made it to the International 10 (TI10) through an impressive run in the South America Open Qualifier. The team had an overall score of 9-2 in the upper bracket, with an impressive 3-1 finish against Team Unknown.
The Brazilian team wasn't able to replicate that success at the TI10 group stage and was eliminated in the group stage. They took home US$100,00 for their performance.
The organization scouted the region for professional players and found several free agents to join the new squad. Most of the new team is made up of players who haven't been without an orginization for the last few months.
SG Esports Dota 2 roster for 2022 DPC
(1) Danilo "Arms" Silva
(2) Eliseo "kxy" Arancibia
(3) Lucas "Hyko" Morais
(4) Artur "LTH" Henrique Lauth
(5) Nicolás "Wij" Moreno
The new team will debut in the upcoming Division I of the 2022 DPC for South America. Dota 2 fans can find the announcement video on Twitter.
READ MORE: The International Archive gives insight into iNSaNiA's famed misclick at TI9