Do you like traveling? How about traveling for esports?
The world is slowly opening up again, and Nigma Galaxy is happy to speed up the process with a special 10% discount for Dota 2 fans.
Etihad Airways and Nigma Galaxy teamed up earlier in 2021 in a landmark partnership, a first between an esports organization and a major airline.
---
---
Are Nigma Galaxy players now part of Etihad Airways' crew?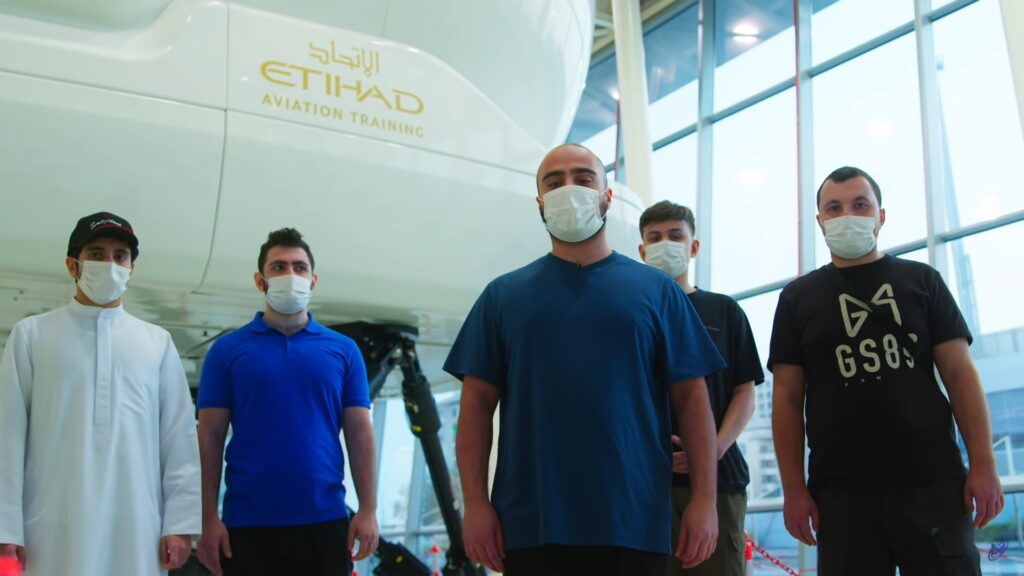 Etihad Airways announced the new promotion with a video featuring all the members of Nigma Galaxy.
The Dota 2 squad stopped by the training academy to take a course in multiple aspects of the airline. First up was how well the players handled emergencies during the air.
The team was instructed to open the emergency doors and use the sliding raft. Only Maroun "GH" Merhej was able to perform a perfect maneuver and secure a 10/10 score.
Etihad Airways then proceeded to test if any of the players could be future pilots for the company. The players performed a simulation flight which included the takeoff, flightpath, and landing. GH again had a perfect performance, as did team captain Kuro "KuroKy" Salehi Takhasomi.
Ivan Borislavov "MinD_ContRoL" Ivanov on the other hand, had a rough landing, so perhaps being an airline pilot isn't his calling in life.
Nigma Galaxy fans can find the 10% discount promotion here. Etihad Airways is also offering a chance for fans to win two free business class tickets along with free team jerseys.
READ MORE: 5 reasons why Silver Edge is the best damage item in Dota 2 right now