With the conclusion of the ONE Esports Singapore Major's Wild Card round, we now continue with the Group Stage.
If you've been playing ONE Esports Fantasy picks, that means it's time to make a new set of picks. And if you haven't there's still time to join the fun, and get a chance to win US$1,000 in Steam vouchers and a Tumi Finch backpack worth S$690.
Check out this article for everything you need to know to play!
The Wild Card results provided us with a good amount of insight on which teams were better prepared for the Singapore Major. Now, we're ready to give you all the information you need for the Group Stage.
If you missed the schedule for the Group Stage, you can find it here.
Advice in this article is based on each team's performance in the Wild Card stage, DPC upper division, and previous DPC campaigns.
---
Safe bets
If you're looking to score some safe points early on, we've identified two games that should be fairly safe bets.
March 29
Quincy Crew vs Thunder Predator
Vici Gaming vs Neon Esports
Quincy Crew and Thunder Predator are very familiar with one another competing in similar tournaments in the Americas region. On paper, Quincy Crew beating Thunder Predator is the safest pick you can make because Quincy Crew has never lost to Thunder Predator, ever.
Quincy Crew's head-to-head record with Thunder Predator is 9-0 — including two draws — through the various online leagues during the DPC's hiatus. One caveat to consider is that Quincy Crew isn't playing with its full roster, and position 4 substitute, Wilson "Poloson" Koh Chin Wei, has only played with the team for one day.
For our second safe bet pick, we're going with Vici Gaming over Neon Esports.
Based on what we've seen in the wild card, squads like Team Nigma and T1 did not play well because they were forced to make sudden player changes for the Major.
Vici Gaming remains one of the safest picks in the tournament because of their incredible team fight capabilities, and their 73.33% win rate percentage in the DPC China upper-division.
Neon Esports may have performed well in the DPC SEA upper division with a win rate of 63.2%, but the Filipino squad will not be playing at full strength with John "Natsumi-" Vargas out due to health concerns. Instead, Neon will be playing with stand-in Rafael "Rappy" Palo, resulting in a roster shuffle.
Games to avoid
While you can maximize your potential points by picking a winner for every single game, don't forget that you'll also lose -5 points if you pick incorrectly. Sometimes, the best strategy is to just play it safe, and opt-out of the game altogether.
If you have to play every game, you can consider picking a Draw here.
March 29
March 30
Vici Gaming vs Team Aster
Alliance and Vici Gaming can be considered the best teams in the group stage. While Vici Gaming had a better record in the DPC upper division, many believed Alliance was competing in a more competitive region in Europe.
Both Alliance and Vici Gaming are known as international competitors having competed in multiple Major tournaments.
You should also consider picking a draw or even skipping the Vici Gaming versus Team Aster match. Since the Chinese Dota 2 player shuffle last September, these two teams have a series record of 3-2 with Vici Gaming taking the slight edge, winning eight games to Team Aster's five.
Choosing a winner between these two teams is taking a big risk. Especially considering that Team Aster is without Ye "Borax" Zhibiao, who was unable to make it to Singapore.
---
---
Upsets to consider
March 29
Quincy Crew vs Team Liquid
March 30
The main reason you should pick Quincy Crew to defeat Team Liquid is simple. We do not know which Team Liquid squad will show up during the first day of the group stage.
At the start of the Singapore Major, Team Liquid looked like the most promising squad in the competition winning six straight games. The following day, they lost four straight games and battled AS Monaco Gambit in the tiebreaker to qualify for the group stage.
With that said, Quincy Crew is a team that has given tournament contenders Evil Geniuses a run for their money. QC finished in second place during the DPC NA upper division with a 76.5% win rate and a 13-4 game record.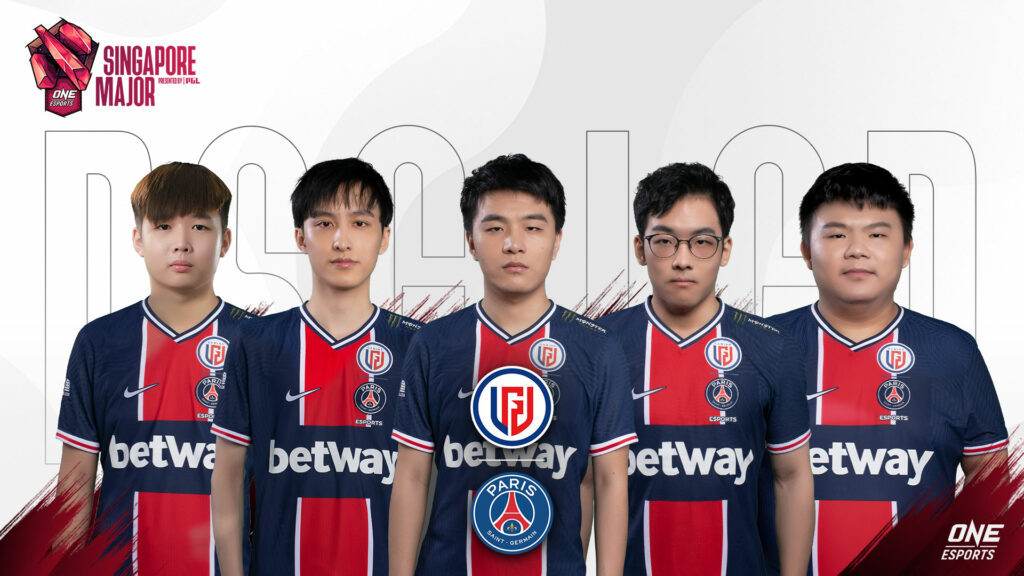 Team Aster had an impressive DPC China upper division campaign, where they had a 12-3 record with an 80% win rate. PSG.LGD, on the other hand, struggled to qualify into the Major with an 11-7 record and a 61.1% win rate.
But looking at the head-to-head stats, PSG.LGD has gotten the better of Team Aster with a 5-3 record since both teams shuffled their rosters last September.
READ MORE: I asked 537 analysts and fans to predict the Singapore Major Group Stage – by Noxville