European squad OG pulled off an incredible comeback victory against Fnatic on day nine of ESL One Stockholm Major's playoffs.
The two-time TI champions defeated Southeast Asian squad Fnatic 2-1 in the lower bracket, eliminating them from the tournament.
In total, OG have knocked out two Southeast Asian squads from the Stockholm Major's playoffs. They defeated BOOM Esports 2-0 in the first round of the lower bracket and now SEA's last hope, Fnatic.
OG outlasts Fnatic in a thrilling lower bracket elimination match with an unbelievable comeback win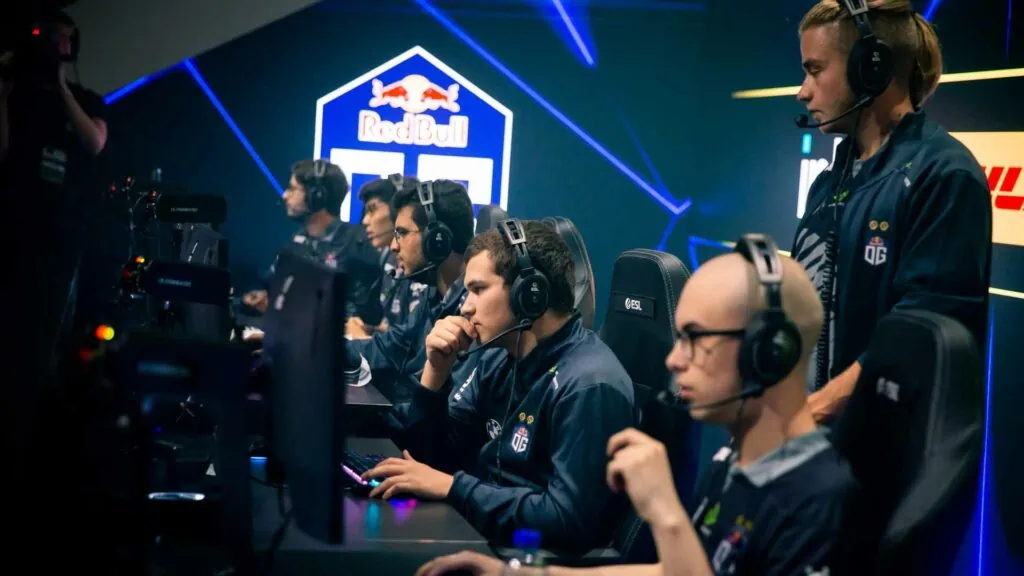 The match was tied 1-1 after both teams traded cut-and-dry wins. Fnatic looked unstoppable in the final game of the series, drafting heroes that excelled in early game teamfights.
Armel "Armel" Tabios' midlane Keeper of the Light, Anucha "Jabz" Jirawong's offlane Ember Spirit, and Djardel "DJ" Mampusti's support Hoodwink pursued OG's heroes all over the map. Fnatic took a commanding 18-1 kill lead against their European rivals, which earned them a hefty 7,000 gold and 9,500 experience lead.
---
---
The European squad was consistently on the backfoot, but once Ammar "ATF" Al-Assaf's Tidehunter purchased Refresher Orb, the European squad was finally able to fight back.
---
---
ATF's Tidehunter initiated on Fnatic with a double Ravage ultimate that took Jabz' Ember Spirit out of the fight.
Now that the Southeast Asian squad was scattered, Tommy "Taiga" Le's Enigma blinked in and used his Black Hole ultimate to lock down Marc Polo "Raven" Fausto's Chaos Knight, which gave his teammates the opening they needed to finally eliminate Fnatic's hard carry hero.
---
---
Fnatic's lineup might have had the upper hand in the early game with their multiple nukes and disable spells. However, OG had the superior hero ultimates with Tide Hunter's Ravage, Enigma's Black Hole, and Pangolier's Rolling Thunder, which they used to win the late game team fights and chip away at Fnatic's gold and experience lead.
---
---
Another weakness in Fnatic's mobile draft with a midlane Keeper of the Light and an offlane Ember Spirit was that their lineup lacked heroes who could deal substantial building damage.
---
---
Despite losing early team fights, OG still had all of their barracks, which prolonged the game and gave the European squad a chance for a late-game rally to win the series, which they did.
OG continues to impress at the Stockholm Major, securing a top 6 finish despite not competing with their team captain, Mikhail "Misha" Agatov, who was unable to secure his visa and travel to Sweden.
Instead, TI8 and TI9 championship-winning duo, Sébastien "Ceb" Debs and Johan "N0tail" Sundstein unretired and returned as the position 5 support player and the coach respectively.
---
---
The DPC Europe 2021/22 Tour 2 Division 1 champions are now set to face South American squad Thunder Awaken in the lower bracket quarterfinals on May 21, 6:00 p.m GMT+8 | 3:00 a.m. PT | 11:00 a.m. GMT.
Fans can watch the Stockholm Major's playoffs live on ESL ONE's official Twitch stream.
You can check out the previous group stage standings and results, along with more information about the Major here.
READ MORE: Ninjaboogie claims Team SMG 'kicked' him because his mother was dying