It's been a tough year for Dota 2 fans with the postponement of the Dota Pro Circuit, due to the ongoing COVID-19 pandemic. This has also resulted in many organizations vying to improve their Dota 2 roster, or simply having to let them go, as was the case for Geek Fam and Adroit Esports.
There have, however, also been teams who have actually benefited from the long DPC offseason, one of them being North American organization, Evil Geniuses.
The addition of Daryl "iceiceice" Koh to EG might just be the roster move that could earn EG its second TI championship. But before we look into how iceiceice fits into the EG roster, let's look at how the current EG roster was formed.
Following the team's fifth/sixth place exit from TI9, EG surprised the Dota 2 scene with the exit of superstar midlaner, Sumail "SumaiL" Hassan, along with the subsequent departure of former TI3 champ Gustav "S4" Magnusson.
The team replaced them with Fnatic midlaner Abed "Abed" Yusop, and Virtus.Pro young prodigy Roman "Ramzes666" Kushnarev. Together with EG's remaining lineup of Artour "Arteezy" Babaev, Andreas "Cr1t-" Nielsen, and Tal "Fly" Aizik, the squad had 'The International contenders' written all over them.
There were still ups and downs ahead though. Because of the aforementioned DPC postponement, none of us would see this team's true potential as they played together in only four tournaments: MLD Chengdu Major, ONE Esports Dota 2 World Pro Invitational, DreamLeague Season 13, and DOTA Summit 12. But notably, even in that short amount of time, the team was able to put together some impressive tournament results.
But with Abed and Ramzes unable to rejoin the EG roster due to travel restrictions caused by the global health crisis, the team were effectively stuck in the North American region with no high-level tournaments they could sink their teeth into.
EG eventually decided to send their roster to compete in the OMEGA League. But by then Ramzes666 had already gotten used to playing in CIS rosters, eventually leading to his exit from the team on November 9, when EG removed him from its active Dota 2 roster. A week later, the team introduced iceiceice as the team's new offlaner.
---
---
When iceiceice left Fnatic in mid September this year, his move to EG was foreshadowed by his announcement that he was "interested in playing for another region while extending his break." As a result of this move, he's been reunited with former Fnatic teammate, Abed.
During iceiceice's time with Fnatic, he was the backbone of the team, putting in consistent offlane performances, while young rising star carry, Nuengnara "23savage" Teerahamanon, continued to learn the ropes of how to compete on the highest level of Dota 2.
This also forced iceiceice, along with the rest of Fnatic, to make key plays in games that would set the team up for success, during the time that 23savage was preparing to take over the late game.
So what impact will iceiceice have on Evil Geniuses?
First let's compare iceiceice to his predecessor. Both iceiceice and Ramzes are exceptional Dota 2 talents in their own right, but iceiceice has played the offlane role for much longer compared to his CIS counterpart. Ramzes is a unique talent in that he wanted to take on more responsibilities even in the early stages of his career, by helming the team captain role during his time with Virtus.pro.
Iceiceice is a true offlane main who's been playing the position since he left his own Singaporean esports organization, Team Zenith to join Chinese superteam Team DK in 2013. Meanwhile, Ramzes only made the switch to playing offlane when he joined EG after TI9. The CIS prodigy has already gone back to playing hard carry for the newly formed CIS superteam with Sumail "SumaiL" Hassan.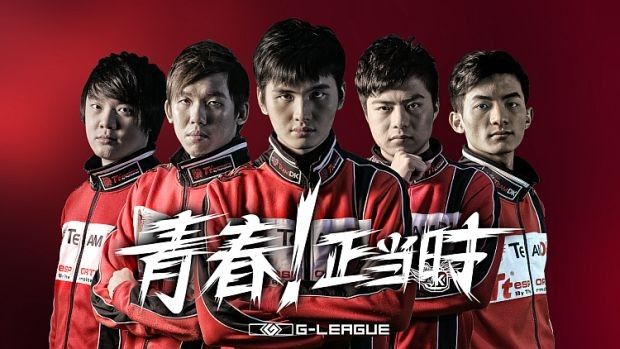 This also means iceiceice's hero pool as an offlaner is much wider and experienced compared to Ramzes. As an example, Ramzes win rate with Timbersaw is 53% in tournament games, while iceiceice boasts a 67% win rate with Timbersaw.
Additionally, iceiceice fits better into Fly and Kanishka "BuLba" Sosale's drafting strategy of using hero combinations that will give their players the ability to play to their strengths, instead of countering the enemy team's playstyle. This is a game plan perfect for iceiceice's playstyle since he often tries to outplay and force opponents to react to his decision in-game.
Unfortunately, due to the ongoing COVID-19 crisis, it will be a while until we can see the full potential of this Evil Geniuses team.
READ MORE: The 4AM superteam has parted ways with 4AM