Sushi holds universal appeal, a sentiment shared by one of the world's most popular YouTubers, Felix "PewDiePie" Kjellberg.
Since he moved to Japan in 2022, he's been savoring the finest foods the country has to offer. In one of his gastronomic adventures, he joined his friend and fellow YouTuber, Joey "TheAnimeMan" Bizinger, to rate various types of sushi at a local restaurant.
TheAnimeMan and PewDiePie go on a sushi date in Japan
TheAnimeMan and PewDiePie went to Sushi Zanmai, a well-known chain in Tokyo's Tsukiji Outer Market. They tried almost everything on the menu, from the affordable options to the high-end choices.
After sampling 35 types of sushi, PewDiePie found the "top-quality sea eel sushi" to be the best. It consists of a sizable eel slice on a bed of rice and costs US$5 (JP¥715) per piece. He humorously described it as having a hint of pancake flavor.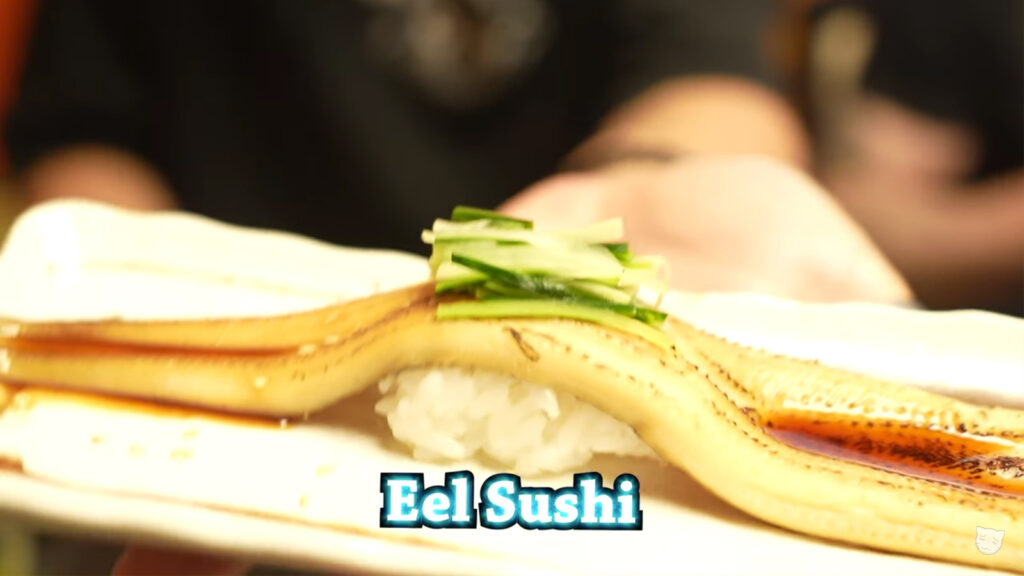 TheAnimeMan and PewDiePie agreed that the raw octopus sushi was the least enjoyable due to its extreme chewiness, likening it to fatty steak with a fishy aftertaste.
Watch the full YouTube video below:
---
---
The two have collaborated on various YouTube videos before, such as naming the best anime, going on a bro-date, and trying out Japanese candies. Additionally, PewDiePie was a guest on the Trash Taste podcast, hosted by TheAnimeMan, Garnt "Gigguk" Maneetapho, and Connor "CDawgVA" Colquhoun.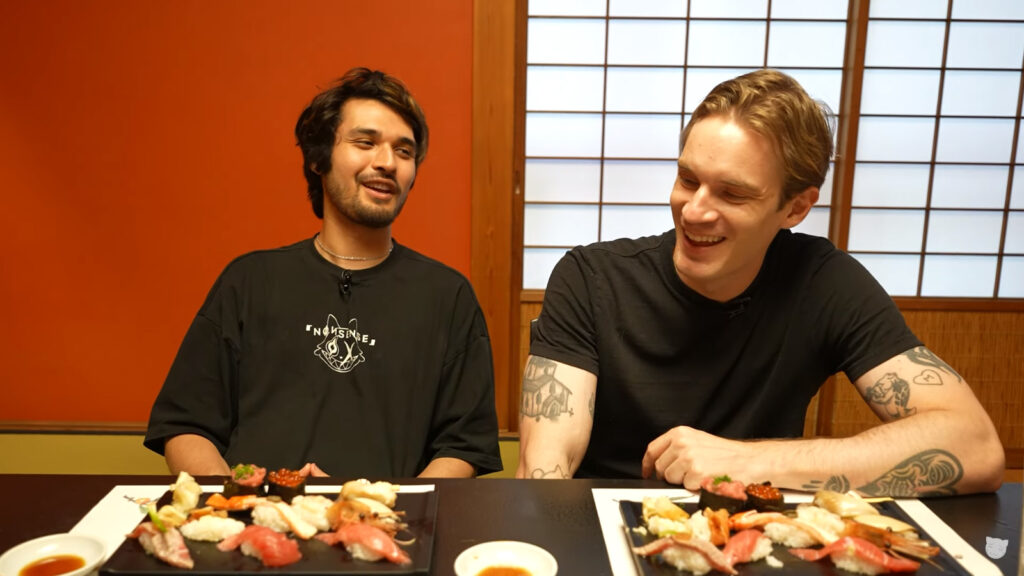 Hailing from Australia, Joey TheAnimeMan, is a renowned YouTuber known for his anime, manga, and Japanese culture content. He's gained massive popularity for reviewing anime, discussing series, and exploring Japanese pop culture.
PewDiePie, with millions of subscribers, is one of YouTube's biggest stars. He gained fame through gaming content, which later diversified into memes, reactions, commentary on internet trends, and vlogs about his life in Japan after settling there in 2022 with his wife Marzia "MarziaPie" Kjellberg, and their dogs. About a year later, Marzia gave birth to their son, Bjorn Kjellberg.
Discuss stories like these with us — join the ONE Esports Discord community.
READ MORE: 5 K-pop idols you never knew were also video game streamers