YouTube superstar Felix "PewDiePie" Kjellberg has finally moved to Japan with his wife Marzia and their two adorable dogs. The couple had been planning the move since 2019, but encountered delays as the country imposed heavy restrictions in response to the COVID-19 pandemic.
But with the internet icon now living in Japan, he had the opportunity to catch up with anime YouTuber Joey "The Anime Man" Bizinger. The two have been close friends since 2018, and collaborated on several anime-related videos.
---
---
PewDiePie hangs out with fellow YouTuber and friend The Anime Man
In a recent vlog, Pewds was still settling into his new home. It was his first time driving in Japan, and he took the opportunity to run errands and check out the coolest spots in the area.
The YouTuber also met up with Joey, spending time at a bowling alley and an arcade.
While Joey flaunted his bowling skills and won the game, Pewds got lucky on one of his turns and won a free coin for the photo booth. The two proceeded to take hilariously cute couple photos together, with Pewds even saying, "Marzia, don't get jealous."
The bromance is definitely mutual. Joey posted their photos on Twitter, saying in the caption that he had finally reunited with his "bf".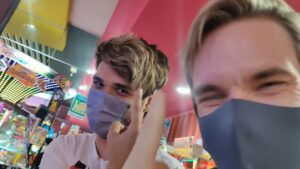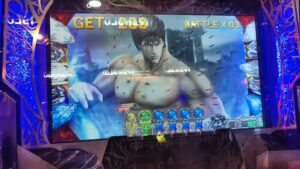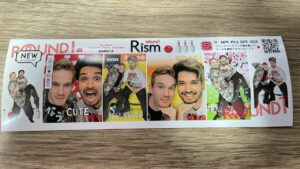 At the arcade, Pewds and Joey gravitated to cabinets based on classics like Dragon Quest and Fist of the North Star, which isn't surprising given their shared love of anime and video games. The two even accidentally held hands at the Dragon Quest coin game, and reveled in their own power fantasy at the Fist of the North Star machine.
While the boys had to part ways at the end of their bro-date, we'll probably see them in each other's videos soon. PewDiePie previously mentioned that he wanted to appear as a guest on Trash Taste, a podcast hosted by Joey and two other YouTubers that focuses on anime and lifestyle.
You can check out the full vlog down below:
---
---
Follow ONE Esports on Facebook and Twitter for more culture news and stories.
READ MORE: The real reason why PewDiePie decided to move — and how he's coping