Updated on August 17, 2:31 p.m. (GMT+8): Improved relevancy.
In today's digital age, livestreaming has become an incredibly popular medium for sharing experiences, events, and content with audiences all around the world.
Whether you're a professional streamer, a content creator, or someone who simply enjoys broadcasting live videos, having a reliable and high-quality camera is essential to deliver a great show to your audience.
Here are the five best cameras for streaming in the market that offer exceptional video quality, ease of use, and the necessary features to enhance your livestreaming.
Best camera for streaming and webcams for gaming
---
Best camera for streaming high-quality: Insta360 Link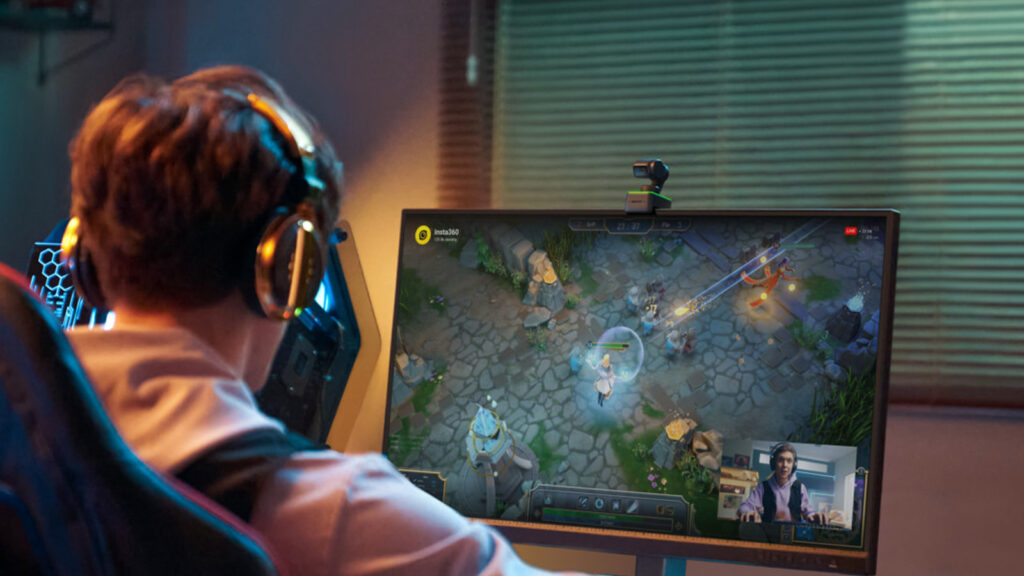 A standout feature of the Insta360 Link is its intuitive gesture control, making camera operation a breeze with just a few simple hand movements. You can enable tracking by raising your hand, zooming in or out effortlessly with a swipe upward or downward, and activating a different mode with a peace sign gesture.
To provide users with complete control over their content, the camera comes bundled with dedicated desktop software, the Link Controller. This software allows users to manually adjust brightness, exposure, gimbal position, and more, allowing for precise customization to achieve the perfect shot.
The camera's versatility doesn't stop there — it comes equipped with AI technology, offering a range of modes like Whiteboard Mode, DeskView Mode, Overhead Mode, and Portrait Mode, each tailored to suit your specific communication needs.
Whether it's collaborating on projects, presenting ideas, or conducting virtual meetings, the Insta360 Link is fully compatible with popular video conferencing platforms such as Zoom, Microsoft Teams, and Google Meet.
---
---
Best camera for streaming (budget): EMEET 1080P Webcam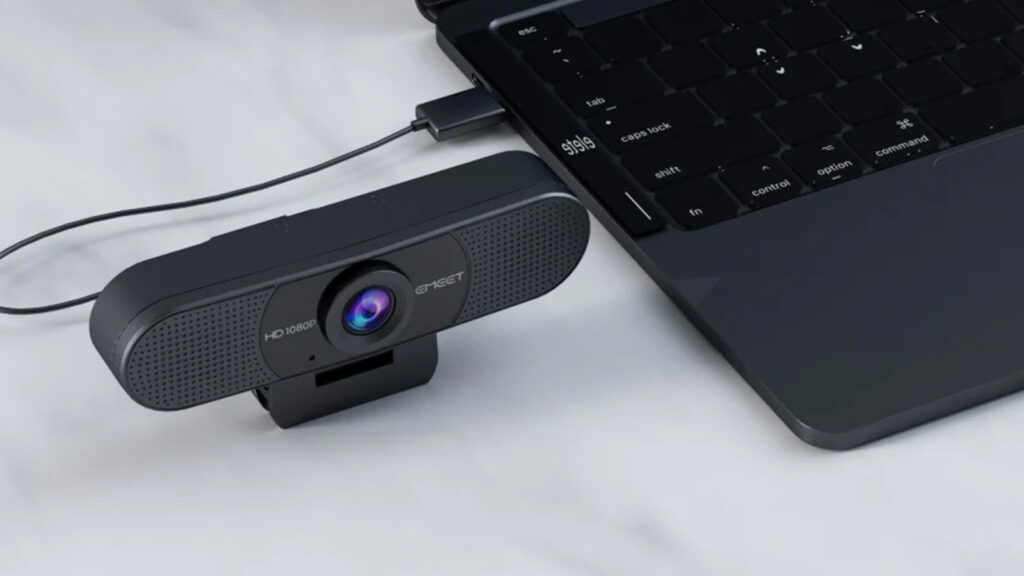 Equipped with an integrated noise-canceling microphone, the EMEET webcam guarantees distortion-free audio, effectively reducing background noise for seamless communication. The microphone's advanced technology ensures that your voice remains crisp and audible, even in noisy environments. This feature is beneficial for virtual meetings, online presentations, and livestreaming, as it guarantees that your message comes across clearly and professionally.
Additionally, the webcam's user-friendly design and plug-and-play functionality make it effortless to set up and use, ensuring that you can focus on your content without any technical hassles.
---
---
---
Best camera for streaming with microphone: Logitech C920x HD Pro Webcam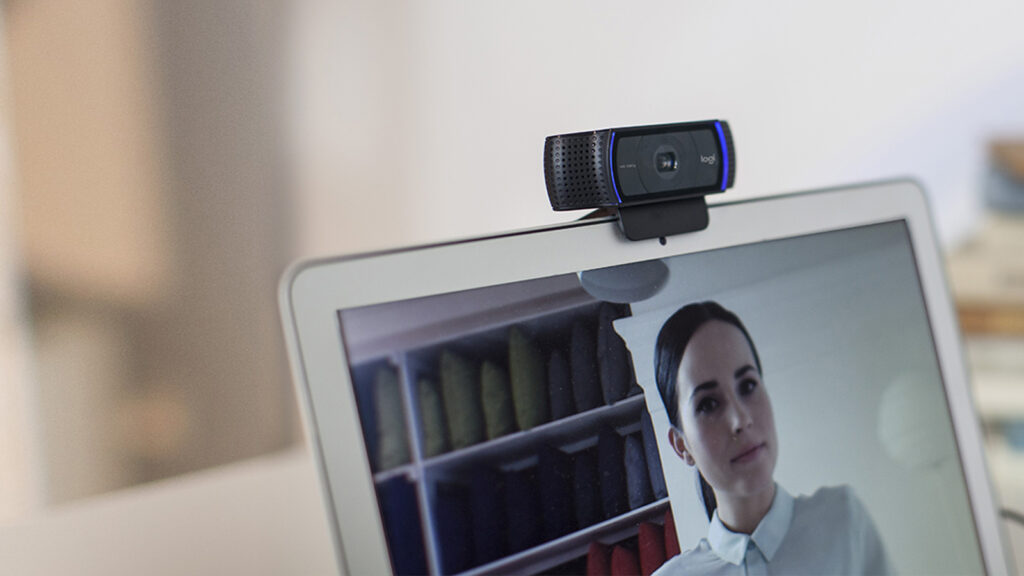 The Logitech C920x PRO HD Webcam is a standout performer in the market, offering an impressive range of features for video conferencing, streaming, and content creation.
Its top-notch feature is its 1080p Full HD video resolution, ensuring clear and detailed visuals during your online meetings or livestreams. The camera's advanced optics and auto-focus functionality deliver sharp and smooth video quality as well.
Equipped with dual stereo microphones, the C920x PRO webcam captures natural audio, effectively reducing background noise for a more immersive communication experience. Whether you're collaborating with colleagues, hosting virtual events, or engaging with your online audience, the high-quality sound ensures that your voice is heard loud and clear.
The webcam's versatile design allows it to be mounted on laptops, monitors, or tripods, offering flexibility in setting up the perfect angle for your shots. Additionally, Logitech's integrated webcam software provides further customization options, allowing you to fine-tune settings, adjust brightness, and control your camera easily.
---
---
Best camera for streaming (mid range): Razer Kiyo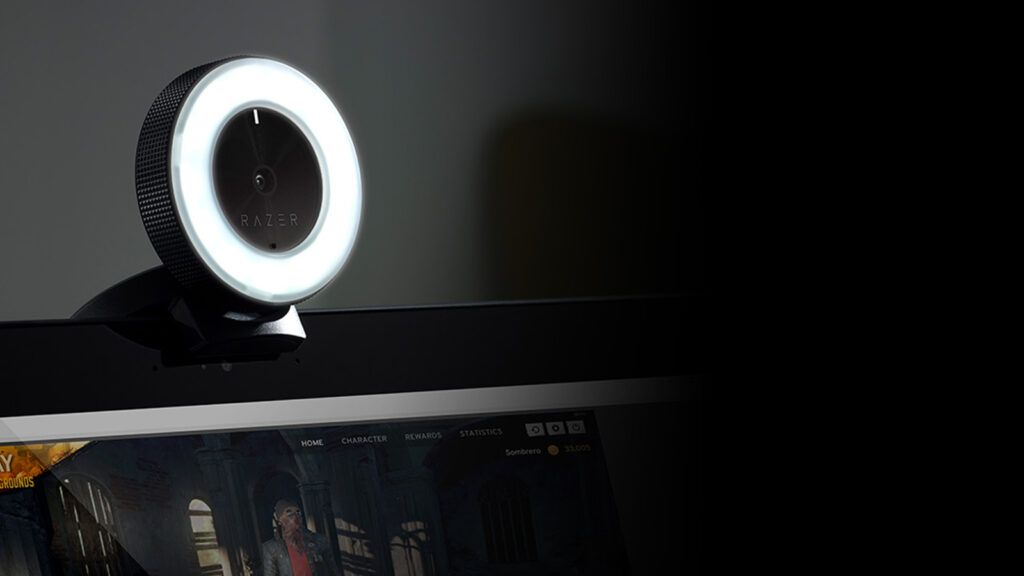 The Razer Kiyo's standout feature is its integrated ring light surrounding its camera lens, providing studio-grade lighting on demand.
The adjustable ring light allows you to achieve the perfect illumination for your face, ensuring you look your best even in dimly lit environments. With the ability to control the brightness level, you can create a professional-looking setup without the need for additional lighting equipment.
---
---
Best camera for streaming (customizable): Elgato Facecam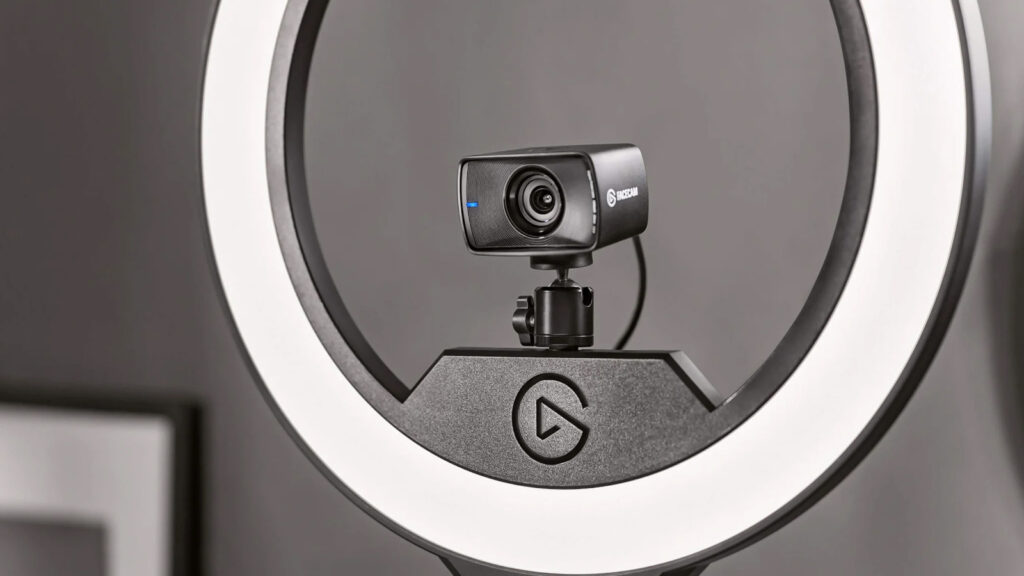 The Elgato Facecam is a premium webcam designed to meet the demanding needs of professional content creators and streamers. Its best-in-class features set it apart from the competition, making it an exceptional choice for those seeking top-tier performance.
At the heart of the Facecam is its stunning 4K60FPS video resolution, ensuring unrivaled video clarity and smoothness, allowing your audience to experience your content in breathtaking detail and realism.
Another standout feature of the Elgato Facecam is its large Sony Starvis CMOS sensor. This sensor delivers exceptional low-light performance, ensuring that your video quality remains impeccable even in challenging lighting conditions. Whether you're streaming late at night or in a dimly lit environment, the Facecam's sensor will ensure your face is well-illuminated and your content shines.
Additionally, the Facecam offers precise autofocus, keeping you in sharp focus during dynamic movements and ensuring that your audience remains engaged without distractions.
---
---
Just a heads up, some of the links on ONE Esports are affiliate links. This means if you click on them and make a purchase, we may earn a small commission at no additional cost to you. It's a way for us to keep the site running and provide you with valuable content. Thanks for your support!
READ MORE: 5 types of gamers and the best gifts to give them