After releasing a disappointing live-action adaptation of Death Note five years ago, Netflix seems ready to redeem itself.
The company announced another live-action adaptation of the psychological thriller anime. The Duffer brothers' new production company, Upside Down Pictures, will lead the filming of the upcoming television drama.
The first adaptation was a movie released in 2017, in co-production with LP Entertainment and Vertigo Entertainment. It was directed by Adam Wingard, known for working on the films "Blair Witch" and "Godzilla vs. Kong". The movie received a horrible score and a lot of flak on Rotten Tomatoes, where some critics claimed that the film was "whitewashed" and "boring".
This time around, the streaming company is putting its trust in Stranger Things creators Matt and Ross Duffer to create a fresh television series based on Tsugumi Ohba and Takeshi Obata's franchise.
Death Note is getting a new Netflix live-action adaptation from the Duffer brothers' Upside Down Pictures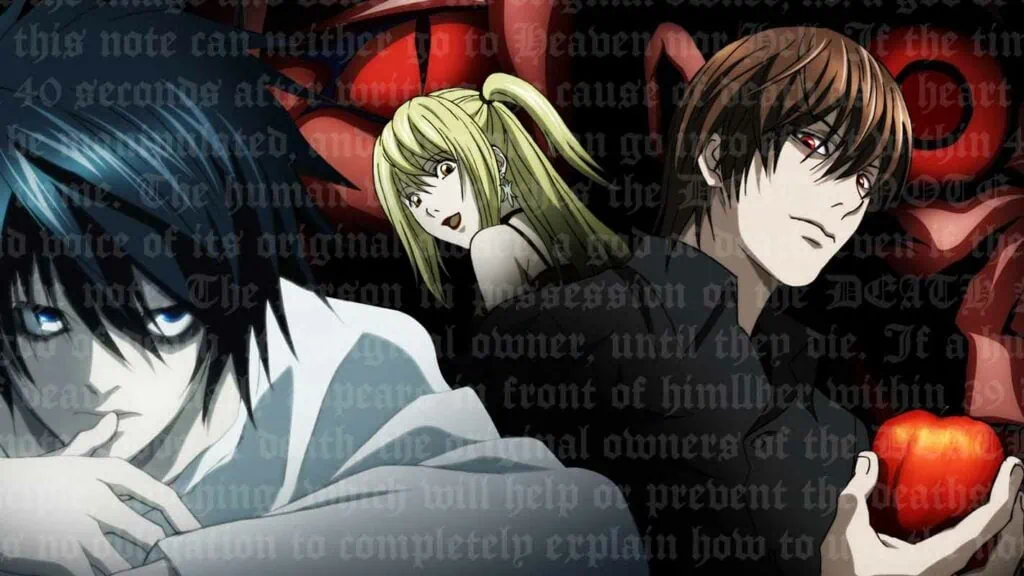 Netflix confirmed that the Death Note television series is already in development, according to a press release.
Not much has been revealed about the upcoming show. But fans are already hoping for a better adaptation and production, considering the massive success of the Duffers' Stranger Things series, which they wrote, directed, and executive produced. Its latest season, Stranger Things 4, holds the top spot on Netflix's all-time Most Popular English TV list.
Death Note follows the story of Light Yagami and his desire to free the world from criminals using a mysterious notebook. It has become widely popular since the release of its manga and anime. Live-action adaptations include six Japanese films and a television series, some of which are available on Netflix.
---
---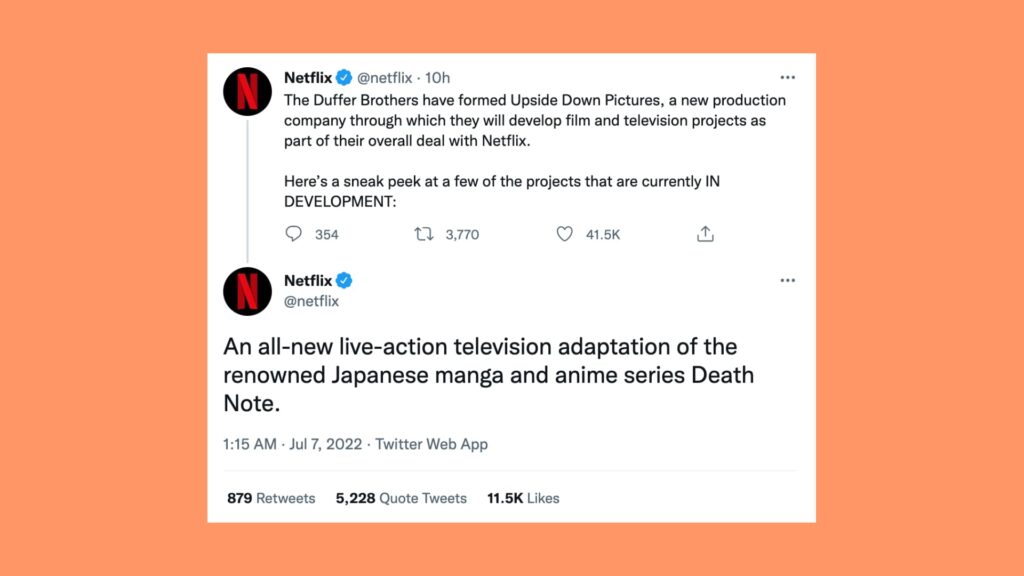 Other Upside Down Pictures projects in active development are an original series titled "Dark Crystal: Age of Resistance", a series adaptation of Stephen King and Peter Straub's "The Talisman", a Stranger Things stage play, and a Stranger Things spin-off.
The production company aims to create "stories that take place at that beautiful crossroads where the ordinary meets the extraordinary, where big spectacle co-exists with intimate character work, where heart wins out over cynicism."
Hilary Leavitt, who worked on Orphan Black and Ozark, will run the company.
---
Follow ONE Esports on Facebook for more anime news.
READ MORE: Solo Leveling anime: Release date, VA, studio, trailer, status of manhwa