When you think of game streamers, the picture of a scary clown probably isn't the first thing that comes to mind, but Pennywise has recently taken up streaming on Facebook Gaming, playing Call of Duty: Mobile and Genshin Impact.
Yes, we said Pennywise is now streaming.
(And yes, this image gave us nightmares too.)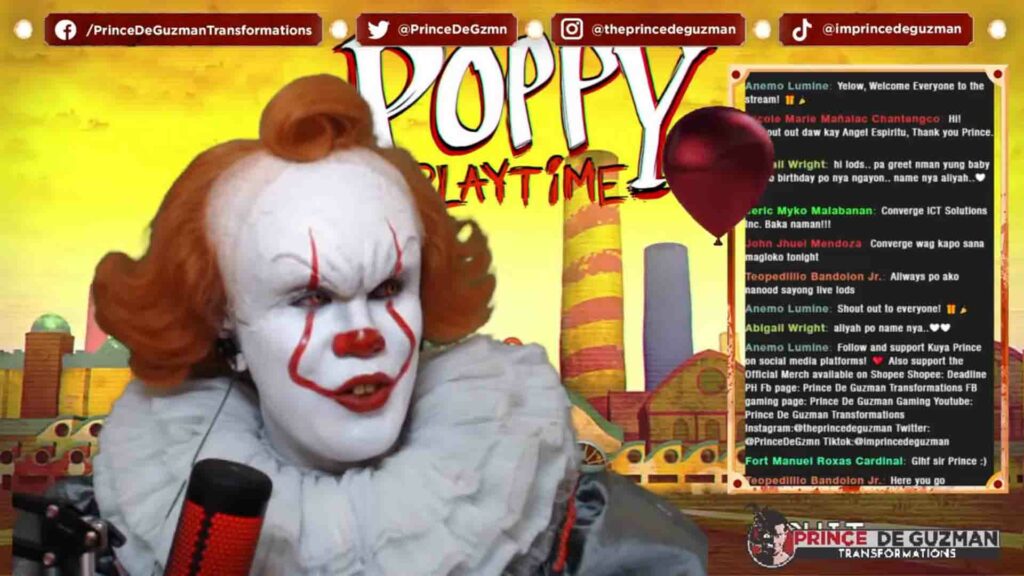 ---
Pennywise cosplayer streams to haunt your feeds and timelines
The man behind the clown is cosplayer and content creator Prince de Guzman, known for using prosthetics to transform into classic horror movie monsters.
Pennywise might be his claim to fame, but he's also done Valak (The Nun) from The Conjuring series, Pinhead from Hellraiser, and creepypasta character Laughing Jack. His cosplays are amazingly accurate, even catching the eye of Netflix PH, of which Prince is a frequent partner.
Underneath the fangs and fake blood, Prince is actually an actor, model, events host, and now content creator.
His YouTube channel is over one and a half million subscribers, with Pennywise as the poster clown for most of his content. Creepy as his costumes may be, Prince's content is often comedic and relatable, from horror pranks to putting his monster creations in everyday situations and shenanigans.
---
---
---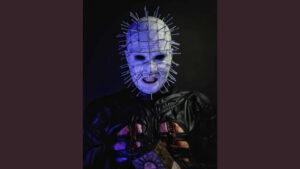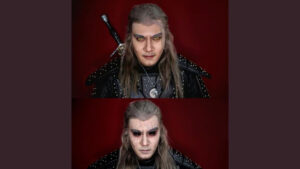 Prince shares that his first experience with prosthetics was when he worked as a marketing associate in an international makeup school based in the Philippines.
"I was really fascinated with special effects and prosthetics makeup, but I didn't have the resources and money at the time to enroll," he told ONE Esports. "So, I just peeked through the classroom windows. My boss Ms. Faye Young, also one of the professors, noticed my interest and began teaching me herself."
While he's best known for his horror movie creations, Prince has also cosplayed characters like Shazam, Buzz Lightyear from Pixar's Toy Story, and Geralt of Rivia. He's often joined by his cosplay partner and partner in life, Awie.
Depending on which face he might be wearing for the day, cosplay preparation takes anywhere between two to five hours. Sculpting and casting the prosthetics takes about one to two weeks, and Prince does all his prosthetic art himself.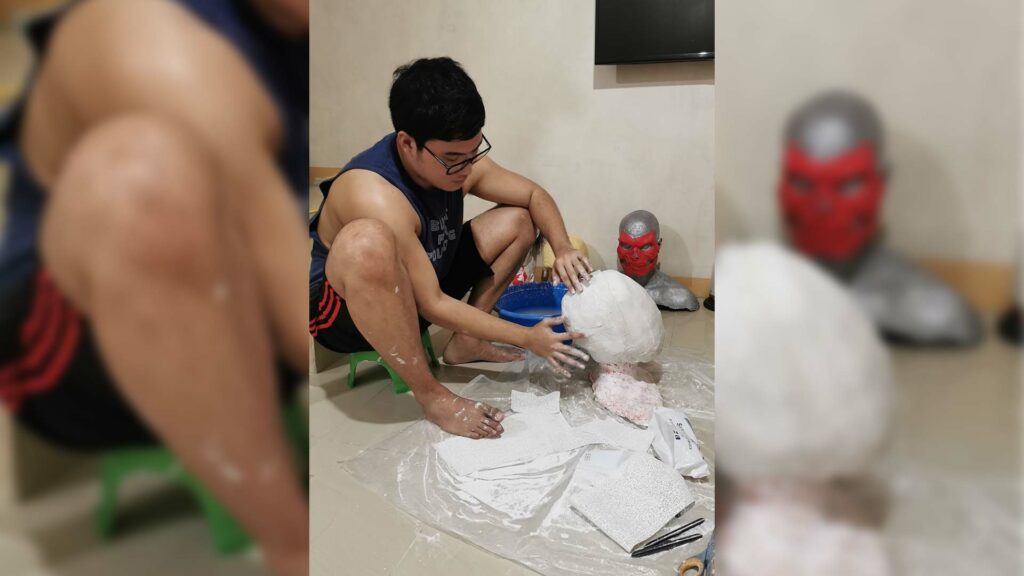 He shares that during the global lockdown that followed the pandemic in 2020, it was video games that helped him, emotionally and mentally. He then thought to combine his creations with his love for games.
"I thought of this hilarious idea to interact and engage with my audience more and put up my monsters into game streams at the same time. It's like hitting two birds with one stone. I enjoy gaming and I also enjoy the time to interact with my audience. Sometimes, I even play with them."
If you'd like to get to know the Prince of monsters himself or maybe even queue up with him in-game, you can follow him on his gaming page – just don't forget to check under the bed before you sleep!
Follow ONE Esports on Facebook and Twitter for more cosplay news and stories.
READ MORE: Realistic Genshin Impact Wagner cosplay makes the NPC look so, so sexy