Updated on February 1, 4:18 p.m. (GMT+8): Improved relevancy.
Without a doubt, My Dress-Up Darling was the hottest series in the Winter 2022 anime season.
It follows the story of Gojo Wakana, a high school student with a passion for creating Hina dolls, Japanese dolls that resemble the Heian-era monarch.
One day, he runs into his classmate, a hardcore otaku (a person obsessed with anime, games, pop culture, and the like) named Marin Kitagawa. The two hit it off and discover their shared love for creating clothes, specifically costumes used in cosplay.
My Dress-Up Darling's popularity has skyrocketed not just in the anime community, but in the cosplay community as well. A particular Gojo Wakana and Marin Kitagawa cosplay captured the eyes of anime fans on Facebook.
My Dress-Up Darling anime characters come to life in this Gojo Wakana and Marin Kitagawa cosplay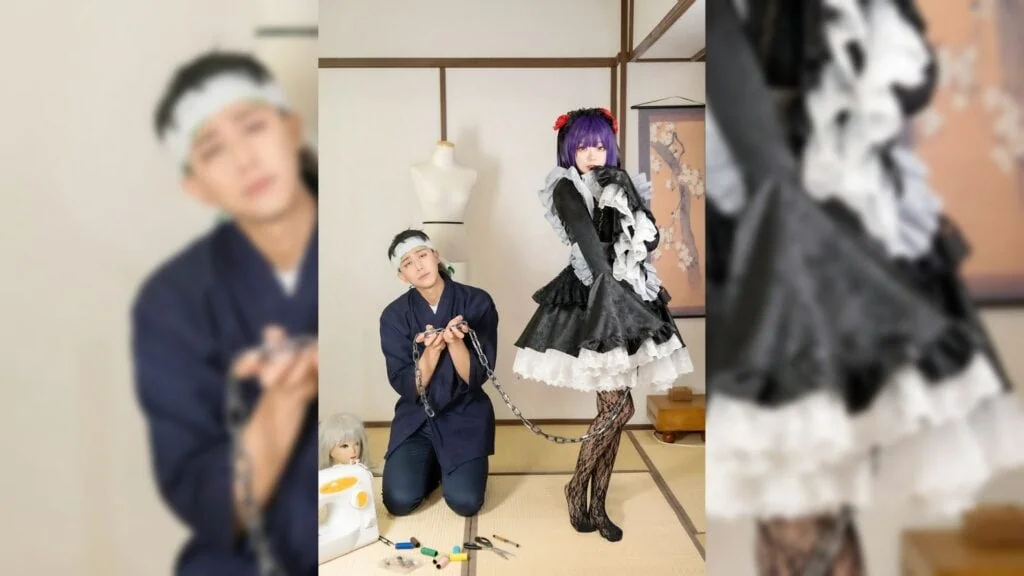 Korean cosplayer TUNA (TUNACos on Facebook) dazzled the community with her newest cosplay photos. The album includes her Marin Kitagawa cosplay from My Dress-up Darling.
TUNA's cosplay shows the best girl of the Winter 2022 anime season in her high school look, complete with the character's iconic pair of pink eyes and long blonde hair with pink hair color on the ends.
Other photos show her character, Marin, cosplaying the video game character Shizuku-tan from the fictional title Slippery Girls 2. Taking in the premise of the movie Inception, can we consider this cosplay inception or simply cosplay-ception?
The first few episodes of the series revolve around Marin's desire to cosplay Shizuku-tan, a character she is obsessed with. Gojo helps Marin with her dilemma by sewing Shizuku-tan's costume from scratch.
TUNA and her cosplay partner recreated these scenes as well, showing Gojo's efforts to turn Marin into a real-life version of Shizuku-tan.
---
---
The Gojo Wakana cosplayer displayed the anime character's tools of the trade, which includes a nifty sewing machine, paintbrushes, and a measuring tape.
The cosplayers even created a parody of one of the anime's posters, showing Gojo gleefully holding a Hina doll with a reflection of himself judging him from afar.
READ MORE: 3 reasons why you should watch My Dress-Up Darling anime