Part of the playable Mondstat characters lineup, Genshin Impact players usually associate Albedo with his campsite at Dragonspine, a laboratory outpost in the snowy mountains where he conducts experiments and research.
Lujiuerhei stays dedicated to the lore with their Albedo cosplay. They, too, traveled to greater heights in full costume for a photoshoot within a majestic mountain landscape in China where they reside.
The one and only Chief Alchemist and Captain of the Investigation Team of the Knights of Favonius, Albedo first debuted in December 2020 on the Secretum Secretorum banner. A Geo support, sword-wielding character, he is the only synthetic human that we know of so far — not to mention, one who also paints professionally.
---
---
Albedo cosplayer elevates photoshoot by traveling to snowy mountain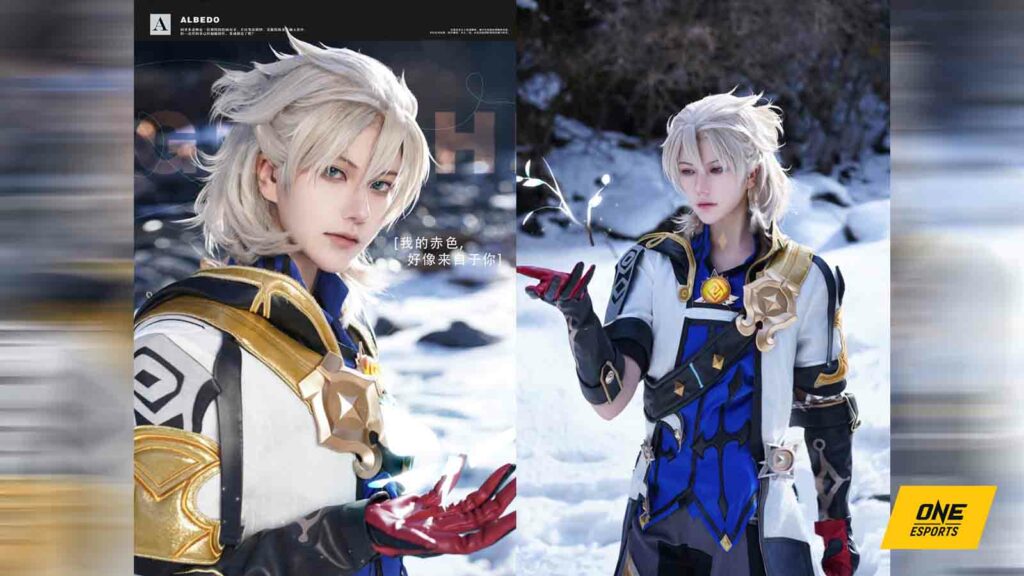 Lujiuerhei is a veteran cosplayer who frequently portrays an array of Genshin Impact characters. In this cosplay, they've put on the official uniform for alchemists of the Knights of Favonius called "Newmoon Starlight", and it's easy to see why HoYoverse named it after celestial bodies.
Wearing an admiral blue collared shirt, the Albedo cosplay won't be complete without his black gloves and boots, and knee-length short-sleeved white coat adorned with gold trimmings.
Lujiuerhei styled their wig in great detail, bringing his messy but adorable half pony-tail hairdo to life, down to the cowlicks.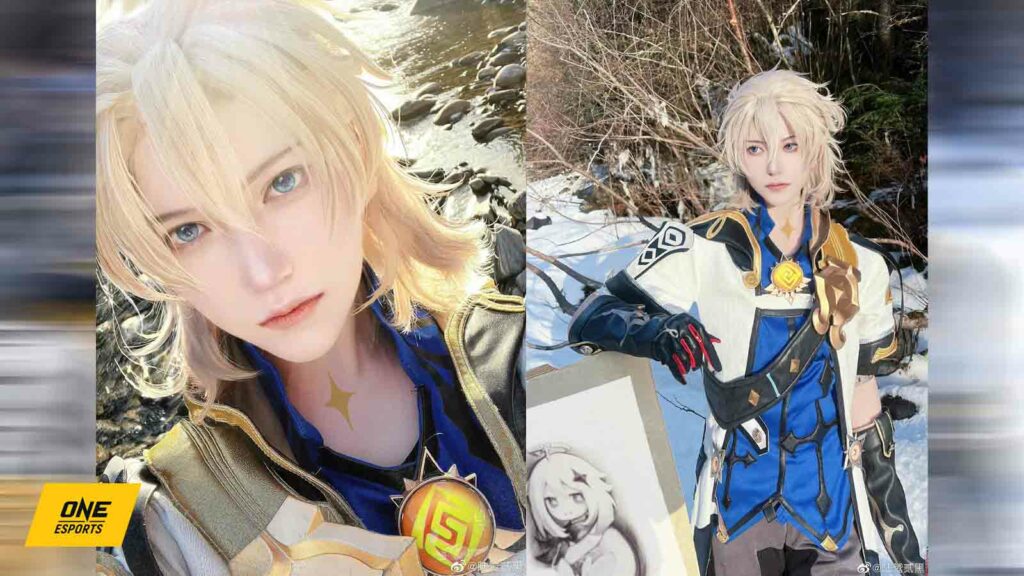 No detail was left out, including the distinct Geo vision on his chest and the trademark yellow diamond on his neck, a mark that reminds others that he is a synthetic human.
Standing against the snow-covered mountain during winter, Lujiuerhei's poses, light teal green eyes, and facial expressions brought out Albedo's graceful and gentle nature.
Besides traveling all the way up the mountain for this photoshoot, what made this Albedo cosplay special is the inclusion of an easel with a sketch of Paimon, a clever reference to his side profession as a painter and his pen name, Calx, which he uses in Inazuma.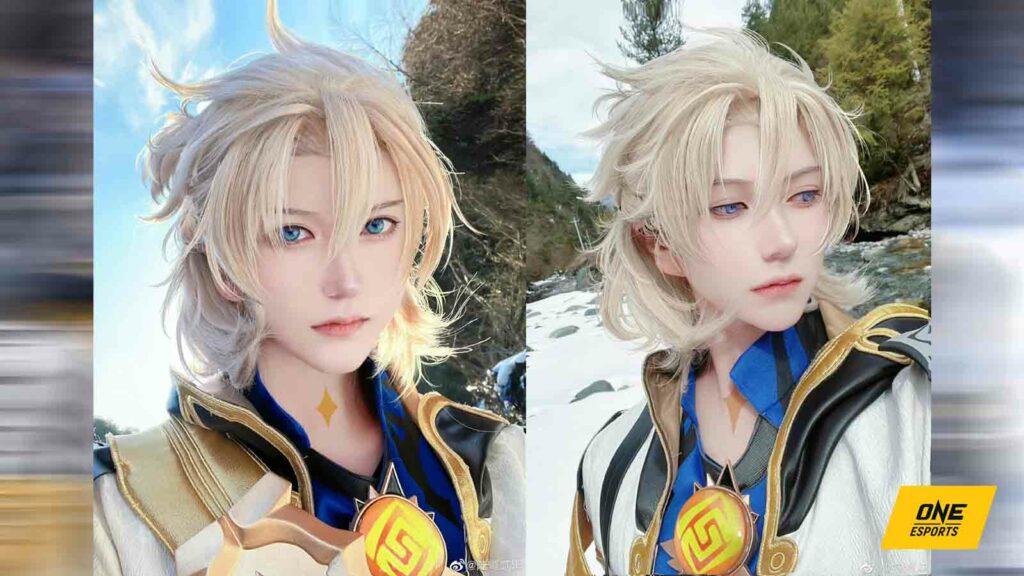 Follow Lujiuerhei on Instagram to view more of their impressive cosplays.
READ MORE: Neneko's Nahida cosplay will melt your hearts with cuteness