Updated on March 31, 2:42 p.m. (GMT+8): Improved relevancy.
Genshin Impact is all about card battles following the launch of Genius Invokation.
Genshin players can build Genius Invokation decks with their favorite characters, and challenge friends in an all-out duel.
Similar to the online RPG's Ascension system, you'll have to gain experience and earn Lucky Coins to unlock more duels and purchase cards for your decks.
Here's a quick guide on how to level up and earn Lucky Coins in Genshin Impact, including details on challenge rewards.
---
A guide on how to level up and earn Lucky Coins in Genshin Impact
Players can gain Genius Invokation experience or earn Lucky Coins in two ways:
Adventure Challenges
Guest Challenges
Adventure Challenges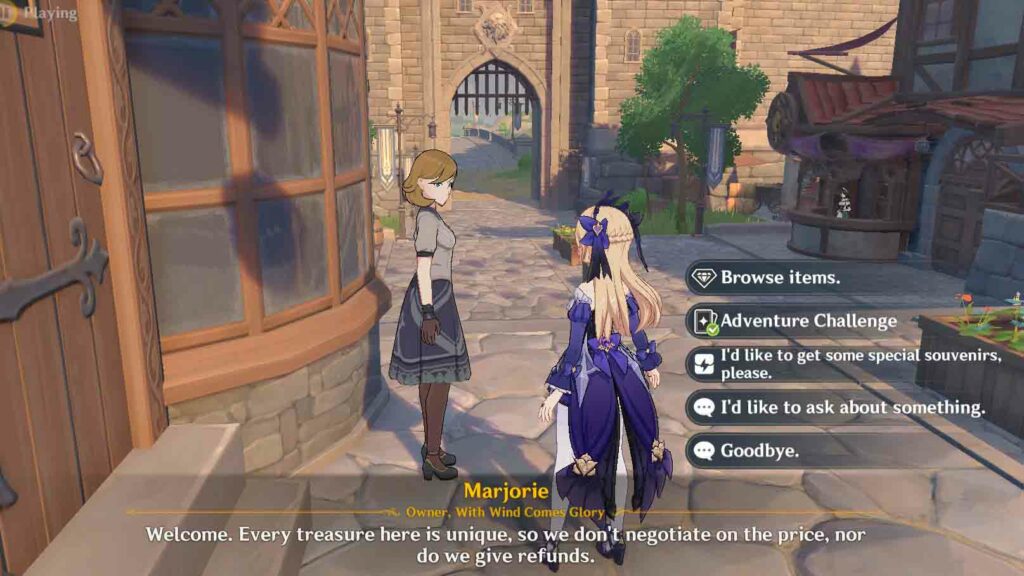 Adventure Challenges are the quickest way to level up and earn Lucky Coins.
These overworld duels pit you against NPCs usually armed with Hilichurl decks. If you clear all three tasks in one try, the NPC rewards you with around 100 XP, 500 LC, and their own support card.
Adventure Challenges are marked by a card on your map. To commence your first Adventure Challenge, you must access your Casket of Tomes in your inventory and select "Search for Player". This navigates you to an NPC who is available for a duel in the vicinity.
Do note that Adventure Challenges do not refresh. To unlock more Adventure Challenges in other regions, you must gain experience and ascend your player level through Guest Challenges.
---
---
Guest Challenges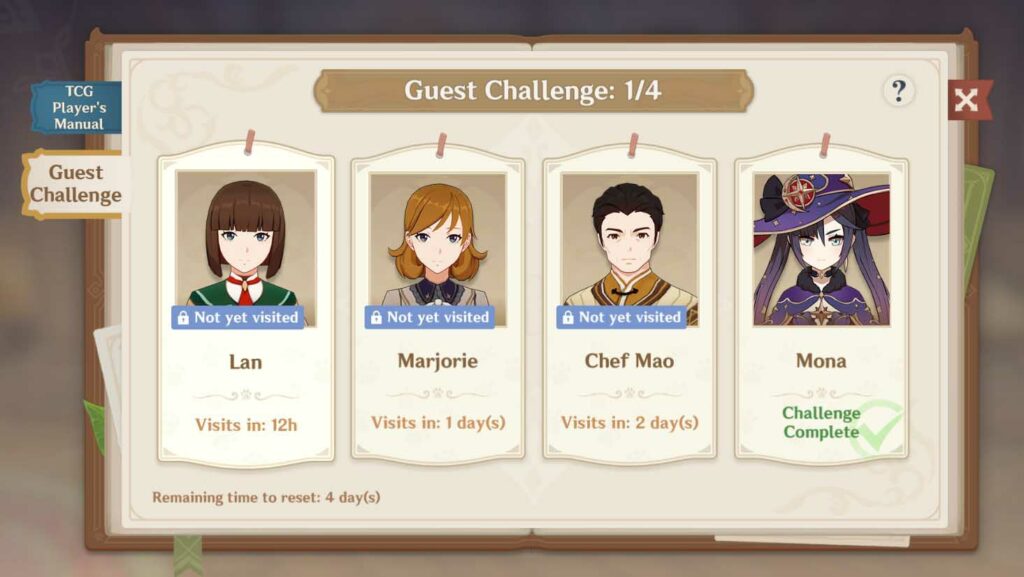 Guest Challenges are weekly duels that happen inside Cat's Tail. A total of four duelists will head over to the tavern throughout the week. A victory over any challenged duelist usually rewards you with 200 XP and 300 LC.
These challenges are available once you've reached player level 2. You can check out your Guest Challenges by clicking on the cat journal icon near the top of your screen when inside Cat's Tail.
Learn more about how to play the TCG, how to invite friends to play, and how to get dynamic character cards in Genshin Impact.
Follow ONE Esports on Facebook and Twitter for more Genshin news, guides, and stories.
READ MORE: Genshin Impact card game Genius Invokation TCG: Release date, gameplay