From opening treasures to dealing critical damage, achievements can be an interesting way to track your progress in Genshin Impact.
While travelers check off the usual achievements by completing story quests and overworld objectives, there are a few Wonders of the World achievements that are hidden in plain sight. These kinds of unlockables have secret interactions with various elements, gameplay mechanics, and even Paimon.
To get you started, here are five unique Genshin Impact achievements that will make you the coolest traveler in Teyvat.
---
5 unique achievements that you must absolutely get in Genshin Impact
The Deja Vu! achievement is the most anime thing in Genshin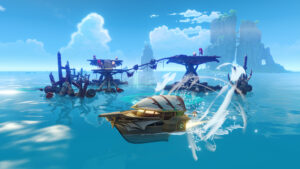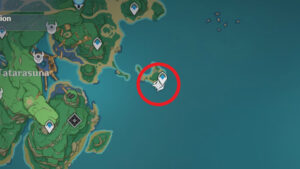 Waveriders are your go-to transportation for the seas of Inazuma. Equipped with a boost mechanic, these speed boats come with an inside joke for all you drift kings out there.
If you continue to boost your Waverider until the meter runs out, you will get the Deja Vu! achievement, a reference to the theme song of Initial D, the quintessential Japanese street racing anime.
You can summon a Waverider by using any Waverider waypoint on your map, marked by the four-pointed star. This specific type of waypoint is exclusively found in Inazuma.
Annoyed by Paimon? Do this clever settings achievement (…You could hear Paimon all along, couldn't you?)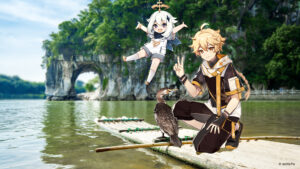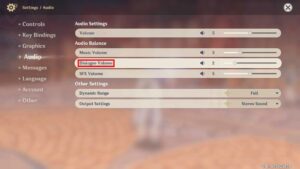 Let's face it, Paimon tends to be a blabbermouth during commissions, quests, and basically everything that you do in Teyvat. So how do we get our revenge? It's actually quite simple.
In your audio settings, you can adjust the dialogue volume with the help of Paimon. As you play around with the option, Paimon will be doing a mic test to help you find the perfect volume.
If you keep moving the slider as Paimon speaks, you will get a secret achievement that shows just how gullible your little companion is.
You can now get free primogems by failing a bounty (QUEST FAILED)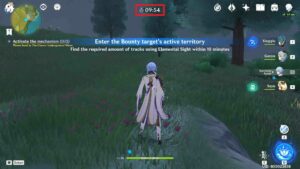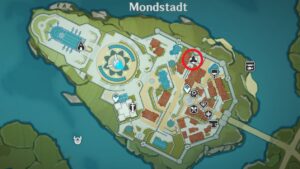 Every failure is just another step to success, right?
Bounties are a fast way to level up your account's reputation, but travelers can easily get sidetracked by farming routes, enemy camps, and commissions during the hunt. With only ten minutes to track down the bounty, you may find yourself running out of time, but it's not as bad as you think.
Once the bounty's 10-minute timer runs out, you will unlock the QUEST FAILED achievement, which gives you five primogems for your efforts.
To accept a bounty, you must have access to a city's Reputation board. You can unlock the Mondstadt reputation board by reaching Adventure Rank 25 and finishing the "Mondstadt: Prologue Act I: The Outlander Who Caught the Wind" and "Knight of the Realm" quests.
---
---
The meat strikes back in The Hunter Becomes The Hunted achievement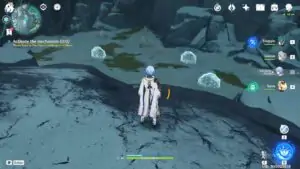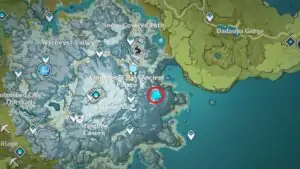 Genshin players know that boars are a great source of meat, but what happens when you attack these plump animals in a snowstorm?
Deep in the mountains of Dragonspine, you'll find rare Snowboars frozen in ice. You can bring these animals back to life with Pyro and slaughter them as you usually do, but get ready for the secret mini-boss, the Great Snowboar King!
While this boss fight is quite easy to beat, players can unknowingly lose health due to Dragonspine's Sheer Cold mechanic. If you happen to die during the fight, you'll unlock The Hunter Becomes The Hunted, a reminder that even the best travelers inevitably face the wrath of nature.
The Great Snowboar King is just a glide away from Dragonspine's Statue of the Seven. To activate the boss, you must melt and kill the three Snowboars at the location.
The Beloved of the Anemo Archon Achievement is made for Mondstadt fans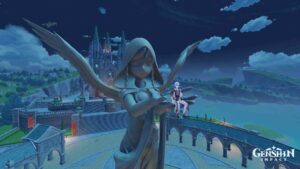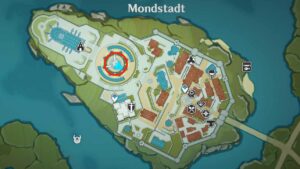 Since Mondstadt is the first nation that you encounter, this final achievement is perfect for Genshin newcomers.
As you learn about the nation's lore through Amber and the Knights of Favonius, you'll probably spot a giant statue right in front of the city's church. While it might look daunting to climb, the statue's head provides an incredible view of Mondstadt and its surroundings.
If you want to watch the clouds before your next quest, you can actually take a seat in the hands of the statue. This will also unlock the Beloved of the Anemo Archon achievement, a thoughtful reference to Anemo Archon Barbatos and his godly command over the nation.
Follow ONE Esports on Facebook for more Genshin news, guides, and highlights.
READ MORE: How to get free Primogems through the HoYoLAB Daily Check In in Genshin Impact