If you're a cat lover and happen to have a furry friend of your own, prepare to be enchanted by Kirara, the resident nekomata of Genshin Impact.
This 4-star character proves to be the ideal companion for exploring the world of Teyvat, thanks to her unique elemental skill known as the Meow-teor Kick. Upon activation of this skill, travelers are granted enhanced mobility, as Kirara's movement speed, climbing abilities, and jumping prowess are all increased.
Joining the feline frenzy with remarkable speed and finesse, cosplayer Dawn "Tsikyo" Nyan mesmerizes us with her Kirara cosplay, showcasing incredible attention to detail and capturing the essence of this lovable character.
---
---
Kirara cosplay by Tsikyo is so purr-etty and paw-tastic
Tsikyo's Kirara cosplay was absolutely paw-some, capturing every detail of this yokai character with astonishing accuracy. Demonstrating her skills, she meticulously styled her wheat-blonde wig to recreate the signature top and side cowlicks of the Komaniya Express employee, along with the middle-parted fringe bangs.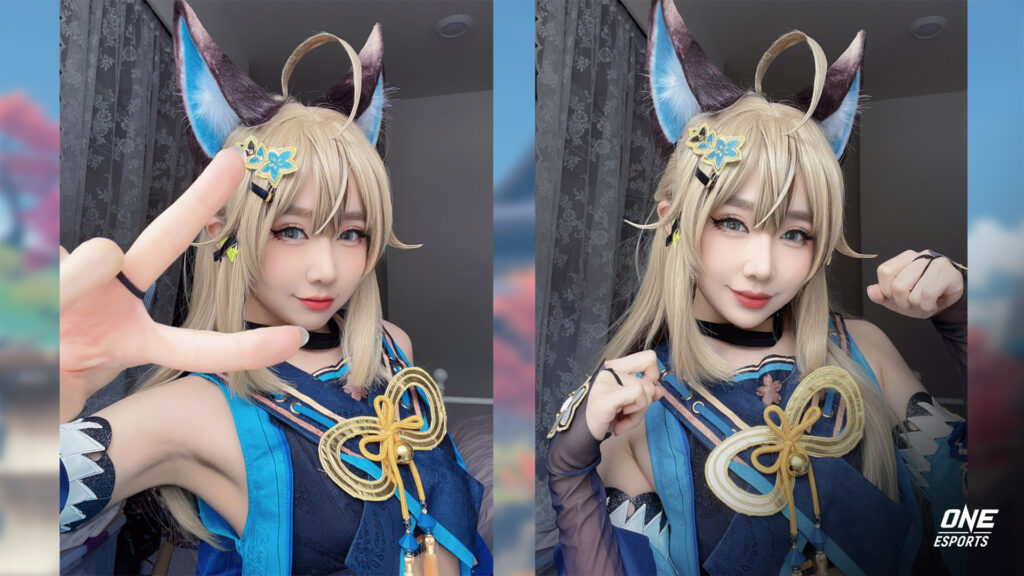 In a playful nod to the beloved "If it fits, I sits" meme, Tsikyo even attempted to squeeze herself into a tiny box. However, her dedication to the role inadvertently resulted in the box being crushed beyond use, as she humorously noted in her Instagram post.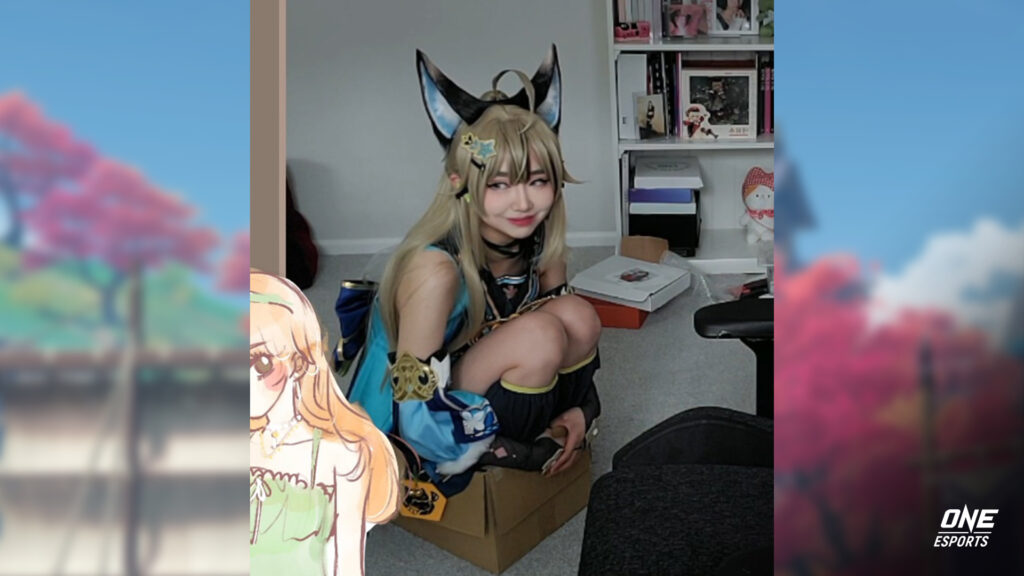 The impact of Tsikyo's Kirara cosplay on her luck in the game was undeniably paw-sitive. After only two sets of 10x wishes, the 4-star character found her way home to the streamer's party.
---
---
Known for her cosplay rituals, Tsikyo embraces the superstitious tradition of dressing up as the characters she desires to have in the game. She had previously performed this ritual during the release of Yae Miko, where she obtained the 5-star character after 75 pulls.
Fueled by her love for the character, Tsikyo went above and beyond this time round by fully unlocking Kirara's constellations to C6.
In Genshin Impact, constellations represent upgrades that enhance a character's abilities. Initially, each character begins at constellation 0, and players can only unlock subsequent constellations by obtaining additional copies of the character through rolling, with a maximum of six constellations in total.
Fans can watch the highlights of Tsikyo's livestream below:
---
---
Kirara is a 4-star Dendro sword user hailing from the Inazuma region. Renowned as the star employee of the Komaniya Express, she diligently carries out her duties by delivering parcels and packages throughout the vast realm of Teyvat.
If you're looking to add this nekomata to your party, check out this short Kirara material guide.
---
Discuss stories like these with us — join the ONE Esports Discord community.
READ MORE: Tsikyo transforms into the ultimate foxy waifu in adorable Yae Miko cosplay