Updated on June 14, 5:36 p.m. (GMT+8): Improved relevancy.
When you hear bells ringing during your peaceful walk around Liyue, don't be scared — it's just Yaoyao!
Yaoyao, a pint-sized Dendro character, was first released in Genshin Impact version 3.4. She is a disciple of Madame Ping, the Streetward Rambler, and has close ties with the other adepti like Cloud Retainer and Mountain Shaper.
Because of her cuteness, cosplayers like SeeU couldn't resist portraying the Burgeoning Grace. Her Yaoyao cosplay captured travelers' hearts and reminded players of the 4-star character's innocence and curiosity.
---
---
Yaoyao cosplay by SeeU will fill your hearts with warmth and happiness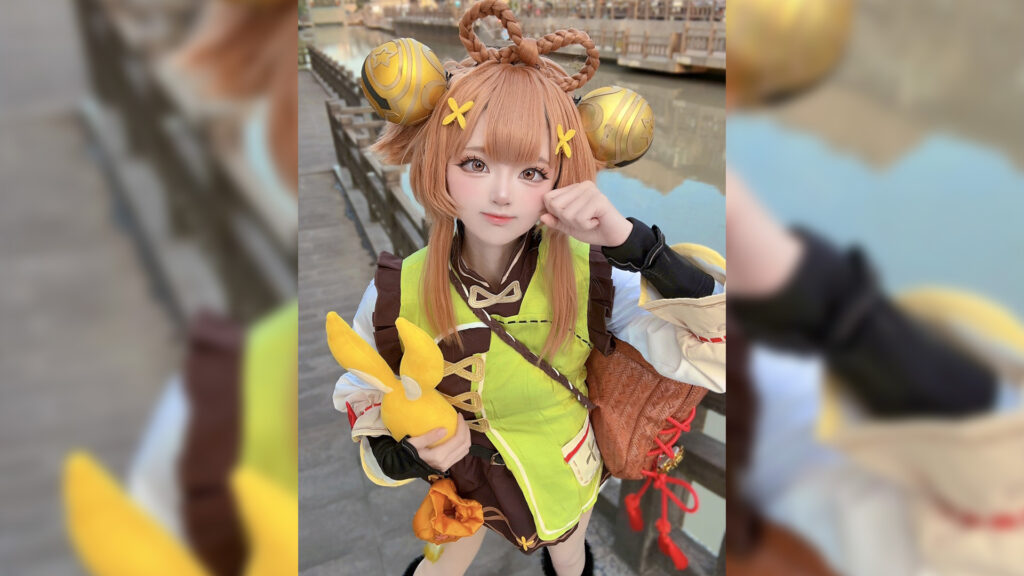 SeeU nailed down Yaoyao's insane hairstyle, complete with the bow-shaped braid and the pair of huge, golden bells. She carried a small, orange pouch, and a big, woven basket bag, which contains a Yuegui stuffed toy and a couple of radishes. Yuegui is a machine rabbit created by Cloud Retainer.
To further showcase the character's charming side, the Chinese cosplayer posted a short video of her dancing while in Yaoyao cosplay.
---
---
Yaoyao is known for her kindness, always willing to lend a helping hand to those in need. She is a bundle of joy and a burst of sunshine that every Genshin party needs.
Aside from Yaoyao, SeeU has also cosplayed other Genshin characters such as Qiqi, the Raiden Shogun, Yun Jin, and Nahida.
You can check out more of SeeU's cosplays on her official Instagram account.
---
Discuss stories like these with us — join the ONE Esports Discord community.
READ MORE: Pro player Ame takes break from Dota 2, only to become a Genshin cosplayer