Updated on November 25, 9:50 a.m. (GMT+8): Added more photos of Taryn's Arataki Itto cosplay.
In version 2.3, Genshin Impact revealed the newest addition to the Inazuma family, and his name was Arataki Itto.
With six-pack abs out in the open and a devilish smile, fans couldn't help but swoon all over the Geo character. Professional cosplayer Taryn was especially quick to jump on the bandwagon and posted his amazing cosplay photos of Arataki Itto.
Check out this ridiculously accurate Arataki Itto cosplay
Just a day after Genshin Impact announced its new character, cosplayer Taryn has already done a makeup test as Arataki Itto. He nailed Itto's red eye and body makeup, catching every little detail of the Geo hottie.
The cosplayer also added accessories, like spiked bracelets and chokers, and the character's pair of red horns to complete his initial Arataki Itto cosplay.
"Itto is basically the character I was waiting for since Genshin Impact launched," Taryn wrote on his Instagram post.
---
---
Here is a gallery of Taryn's stunning Arataki Itto cosplay:
Later on, he posted the full version of his Itto cosplay, showcasing the crimson oni's majestic physique, playfulness, and vanity in his more recent cosplay photos.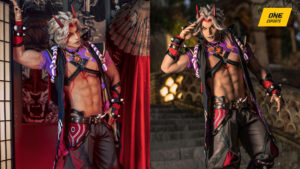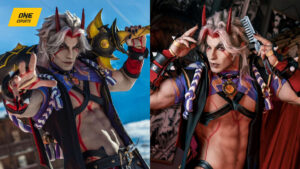 The cosplay's light-haired wig and red headpiece remind us of Taryn's Pentakill Viego cosplay, which is equally awesome as well.
You can check more buffed and abs-olutely fantastic cosplays on Taryn's Instagram account.
Who is Arataki Itto in Genshin Impact?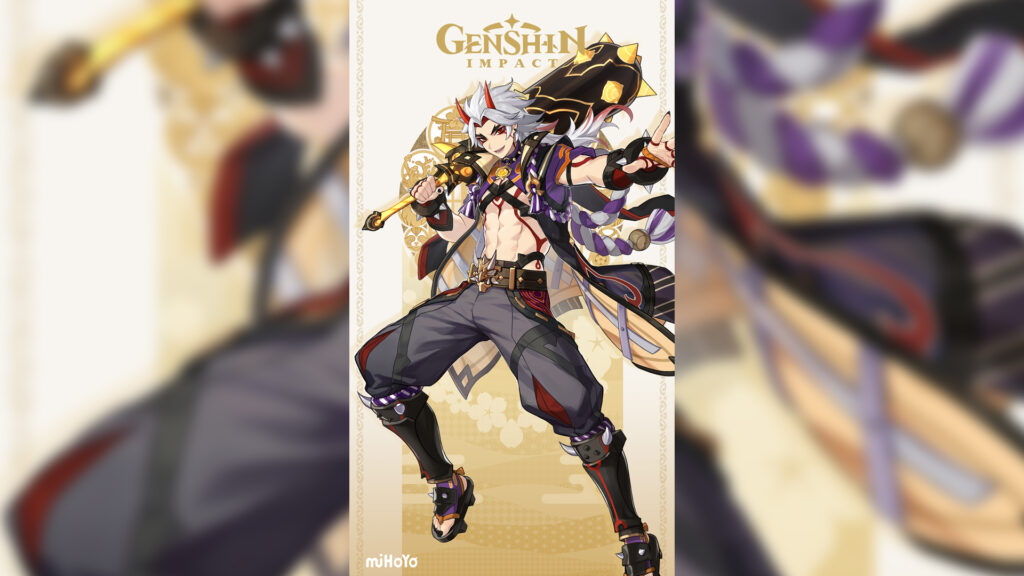 Arataki Itto is known as the deputy of the Arataki gang. He has Oni blood running through his veins, hence the pair of red horns.
He is a 5-star Geo character who constantly causes mischief around Inazuma through his harmless pranks. He is close with Kuki Shinobu, the deputy of the Arataki gang, who handles all affairs of the Inazuman squad.
READ MORE: Is it possible to Kaeya ice bridge all the way to the Inazuma region?