Updated at August 2, 12:43 a.m. (GMT+8): Added location of Carrack .300 in Season 5 Battle Pass.
Call of Duty Modern Warfare 2 Season 5 is on the horizon, and with it comes some brand new weapons, including the Carrack .300 sniper rifle.
Given Season 5 is expected to be the final season prior to the launch of Modern Warfare 3, fans are hopeful that the game goes out with a bang.
In this article, we'll be going over how you can grab the new weapon when the season drops on August 2.
---
---
The easiest way to get the Carrack .300 sniper fast in Modern Warfare 2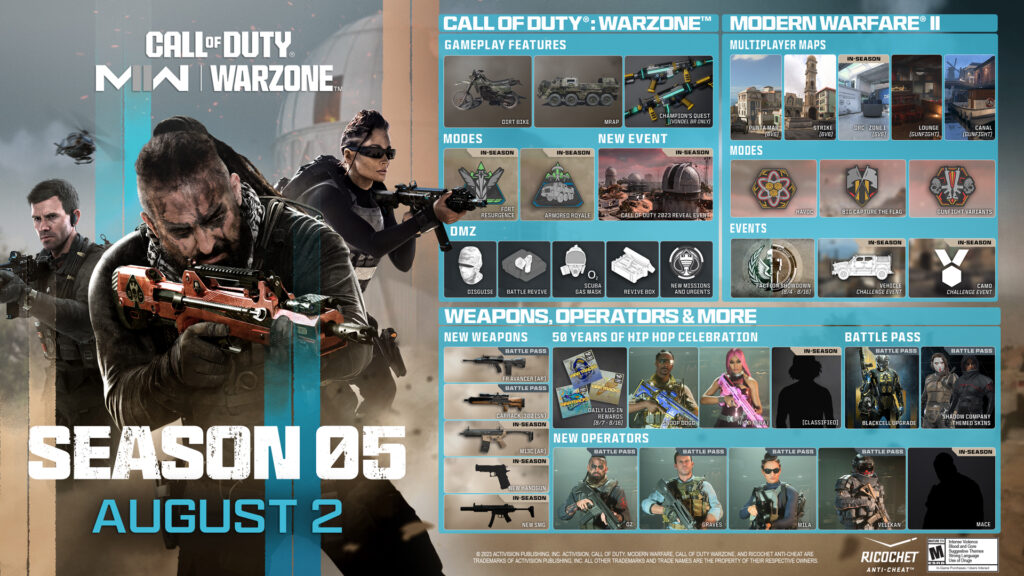 In addition to new weapons, fans can also expect tons of new content, including new modes, new maps, new events, DMZ updates, an updated battle pass, and some new operator skins for Snoop Dogg, Nicki Minaj, and 21 Savage. This thing is packed.
The official announcement for Season 5 describes the new sniper by saying, "This semi-auto bullpup sniper rifle features an exceptionally high fire rate and a unique design for best-in-class handling and stability when on the move."
The weapon will, per usual, be made available via the game's battle pass for Season 5. Fans will need to reach Sector E7 in the Battle Pass to unlock the new sniper rifle.
As always with a new weapon, players are wondering just how powerful this new addition may be.
---
---
READ MORE: How to unlock the new FR Avancer in Modern Warfare 2 and Warzone 2