Call of Duty's latest battle royale title, Warzone 2.0, has players looting and shooting their way through the new desert locale of Al Mazrah.
With 150 Operators scrambling through various treacherous POIs, you want to take in every detail you possibly can. An important gameplay setting to consider is your field of view, which can help you spot enemies right at the corner of your eye.
Here's a quick guide to the best FOV settings in Warzone 2, including a comparison between the three most common settings.
---
---
A guide to finding the best FOV setting in Warzone 2.0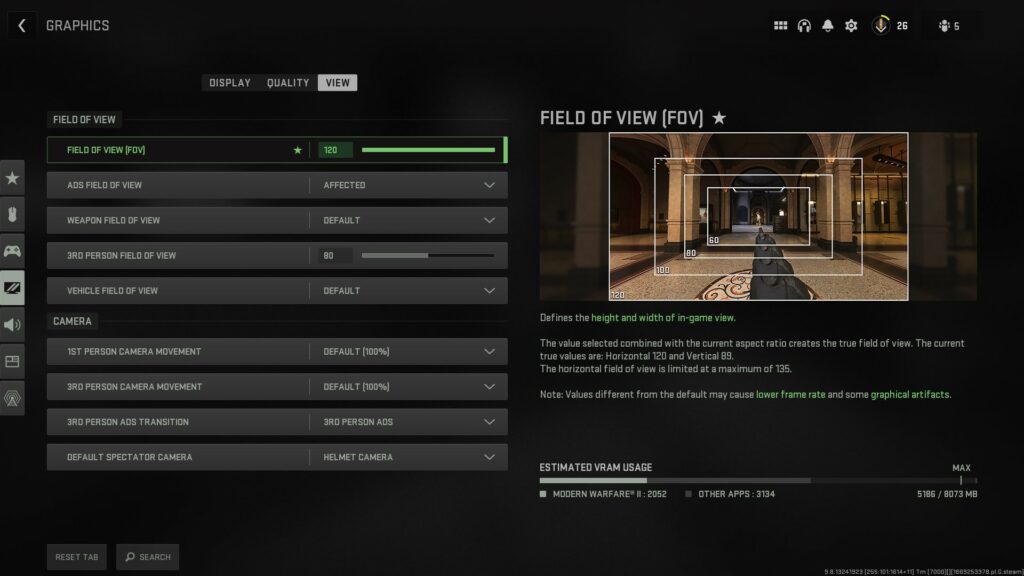 The game puts your FOV setting on 80 by default, but it allows a minimum of 60 and a maximum of 120. While 120 gives you the largest in-game view, many players often set it to 110 to mitigate the fisheye effect and add more space to the center of the screen.
Do note that values above the default may lead to a lower frame rate on less powerful machines and graphical distortion.
Here's a step-by-step guide on how to adjust your field of view:
Click on the Settings gear icon and select Graphics
Select the View tab
Find the field of view option at the top and slide the value to your preference
Comparisons of 80, 100, and 120 settings
Here's a quick comparison of the field-of-view values of 80, 100, and 120: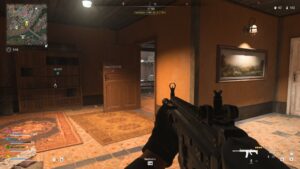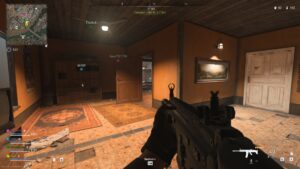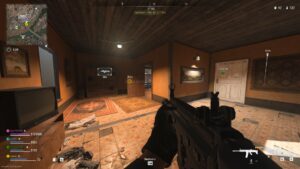 The difference between the three is obvious. A 120 FOV lets you take in far more of the room, including the left-side window and the entirety of the white door. On the other hand, the window is not even in view with an 80 FOV.
However, the higher the FOV, the smaller objects appear, and this goes for opponents as well. This means that distant enemies in particular will appear tinier, so you may want to consider a middle ground of 100 to 110 instead.
Learn more about how to get a nuke and win instantly in Warzone 2.0.
Follow ONE Esports on Facebook and Twitter for more CoD news, guides, and highlights.
READ MORE: How to interrogate enemies in Warzone 2