It seems Call of Duty fans won't need to wait until 2024 for the next iteration, according to a report from Insider Gaming. The report claims Call of Duty 2023 is in the works and even shares details regarding beta testing and early access.
This information has since been corroborated by CharlieINTEL which stated they've also heard "that there was a shift from doing just a year 2 'expansion' to a 'full premium game for 2023."
It was previously thought that 2023 would not see a "mainline release" for the first time in two decades thanks to a report out of Bloomberg early last year. Jason Schreier reported that Activision Blizzard was delaying the game due to the fact that "a recent entry in the series failed to meet expectations."
---
---
The odds are stacking up for Call of Duty 2023 to be real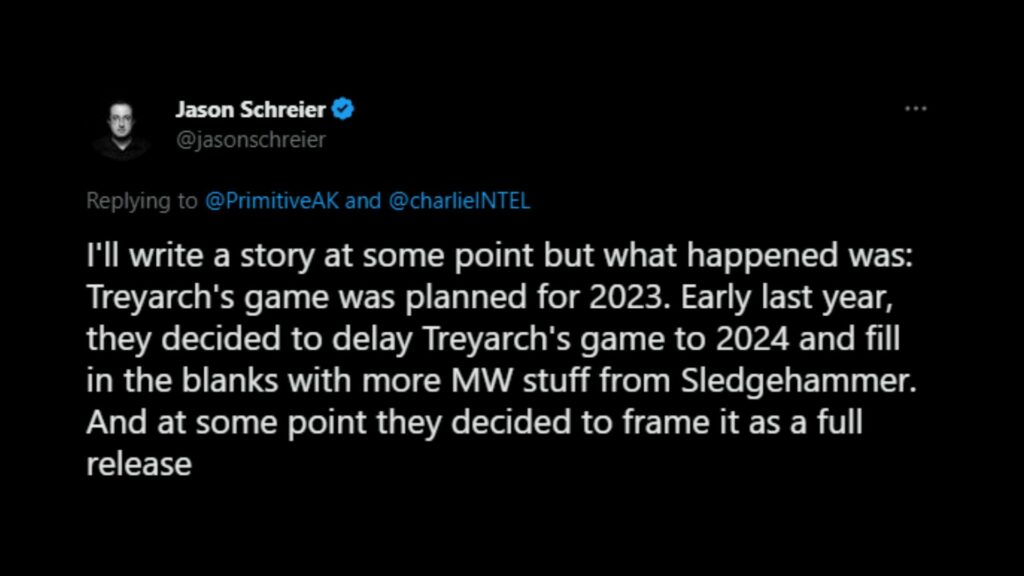 Schreier has responded to the news providing more details about how the plans have shifted. He states that game developer Treyarch was slotted to handle the next Call of Duty but it was "decided to delay Treyarch's game to 2024."
Sledgehammer was then to "fill in the blanks" with additional content for Modern Warfare 2 to allow for the next game's development.
This new revelation means there's been a shift in Activision's plans regarding Call of Duty 2023. It also means that the pattern of Call of Duty releases every fall since 2005 will continue unbroken.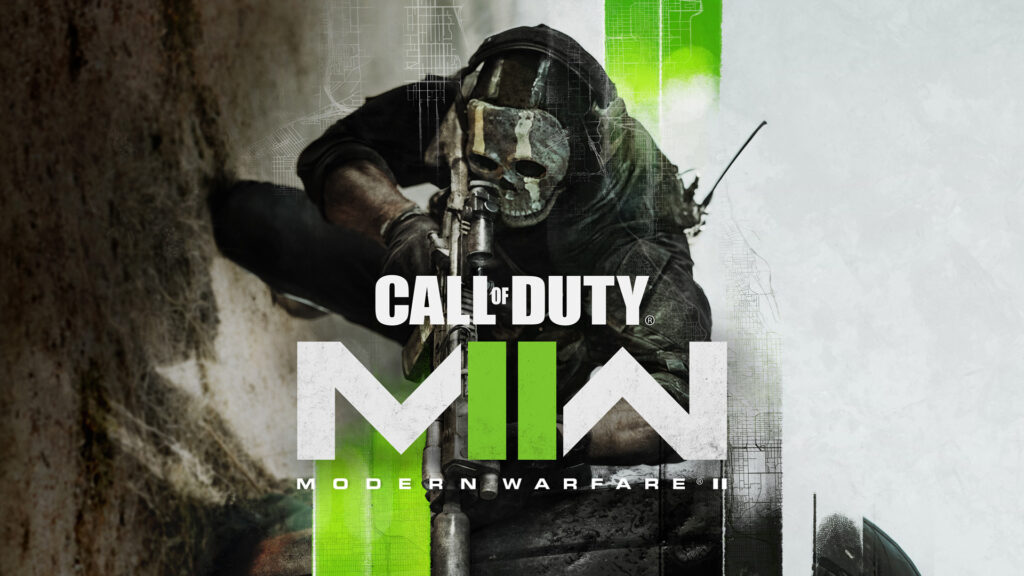 According to the post, the game "will be heavily connected to the Modern Warfare series." The name for the Call of Duty 2023 title isn't confirmed by the report, however, given its ties to Modern Warfare, it's not unlikely to be as simple as Modern Warfare 3.
If you combine the Bloomberg and Insider Gaming reports with Schreier's latest update, then Call of Duty 2023 should be in development by Sledgehammer Games and slotted for beta access in October 2023.
You can find full details on the exact dates of the previously mentioned beta as well as early access to the campaign and full release below according to Insider Gaming:
| | |
| --- | --- |
| CAMPAIGN RELEASE | REPORTED DATES |
| Beta weekend 1 (PS4/PS5) | October 6, 2023 – October 10, 2023 |
| Beta weekend 2 (PS4/PS5/Xbox One/Xbox Series X|S/PC) | October 12, 2023 – October 16, 2023 |
| Campaign Early Access (PS4/PS5) | November 2, 2023 |
| Full Release (PS4/PS5/Xbox One/Xbox Series X|S/PC) | November 10, 2023 |
As of now there has been no confirmation from Activision Blizzard on the release of a new Call of Duty game in 2023.
READ MORE: Modern Warfare 2 multiplayer review: The good, the bad, and the ugly