According to the freshly revealed Call of Duty: Modern Warfare 2 Season 2 roadmap, players won't have to wait long to get their hands on the plethora of new content coming to the game.
February 15 is the date fans will want to write down as it coincides with the launch of the highly anticipated update. The team behind Modern Warfare 2 revealed tons of new information in their latest blog update titled "Forge Your Path" in honor of Modern Warfare 2 Season 2's launch.
So what are we talking about here?
New game modes and plenty of them are debuting in Modern Warfare 2 Season 2. A total of six new modes, including fan favorite Infected, will be hitting Modern Warfare 2 — and that means tons more content.
---
---
Modern Warfare 2 Season 2 introduces tons of content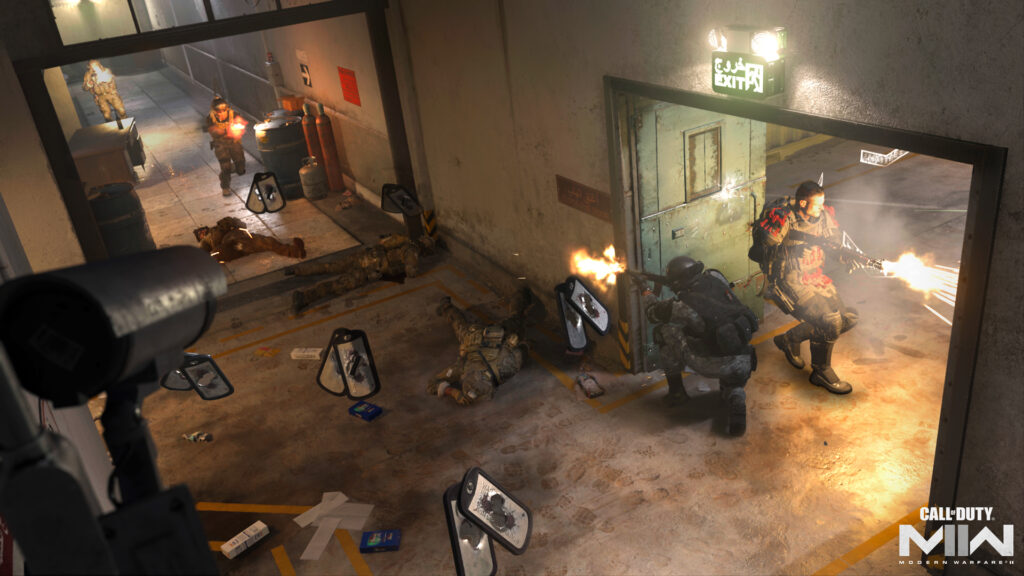 According to the post, three of the new modes will be available at the launch on the 15th, however, the other three will drop at some point during Season 2.
Launch
In season

Drop Zone
All or Nothing
One in the Chamber
It's worth noting that while it's not a new mode to the game, Hardcore is returning for Modern Warfare 2 Season 2's launch as well.
You can read a brief description of each game mode provided by the blog post below.
Infected
"In Infected, Operators must avoid the chosen Infected player at all costs. Every survivor eliminated joins the Infected team until none remain or until the five-minute time period elapses."
Gun Game
"Every ranged elimination awards a different weapon, while melee eliminations put your opponent one weapon back on the 18-weapon rotation. Show off your prowess with a variety of weapon categories, then finish the job with a Throwing Knife to win."
Grind
"Grind is Kill Confirmed with an added twist: enemy dog tags are stackable and must be banked at one of two fixed locations. Bank multiple dog tags at once to maximize point gains, but be sure to stay alive to avoid giving the enemy a ton of tags!"
Drop Zone
"Drop Zone is another classic mode that debuted in Modern Warfare 3. A derivative of Hardpoint, Drop Zone sends a Care Package down into occupied Drop Zone areas every 15 seconds."
All or Nothing
"With only Throwing Knives and a pistol with no ammo, can you rack up 20 eliminations to win this special Free-for-All party game mode? Every Operator get additional Perks starting with Scavenger, which allows for ammo pickups after the first elimination."
One in the Chamber
"As the name implies, every Operator gets a handgun with one bullet in the chamber for this Free-for-All variant. Every elimination awards an additional bullet, and Operators only have three respawns. Ensure your aim is true and practice good trigger discipline; the Operator with the most eliminations wins."
Now that you have the details on the new modes coming with Modern Warfare 2 Season 2, which mode are you most excited to jump into?
READ MORE: Modern Warfare 2 multiplayer review: The good, the bad, and the ugly