Call of Duty Modern Warfare 3 has launched, and it comes with plenty of new and old weapons to tune up, including the powerful Rival 9.
If you want to test the best Rival 9 loadout MW3 has to offer, Call of Duty expert Hero on YouTube recently shared a video going over exactly that.
The best Rival 9 loadout MW3 players can use to shred the opposition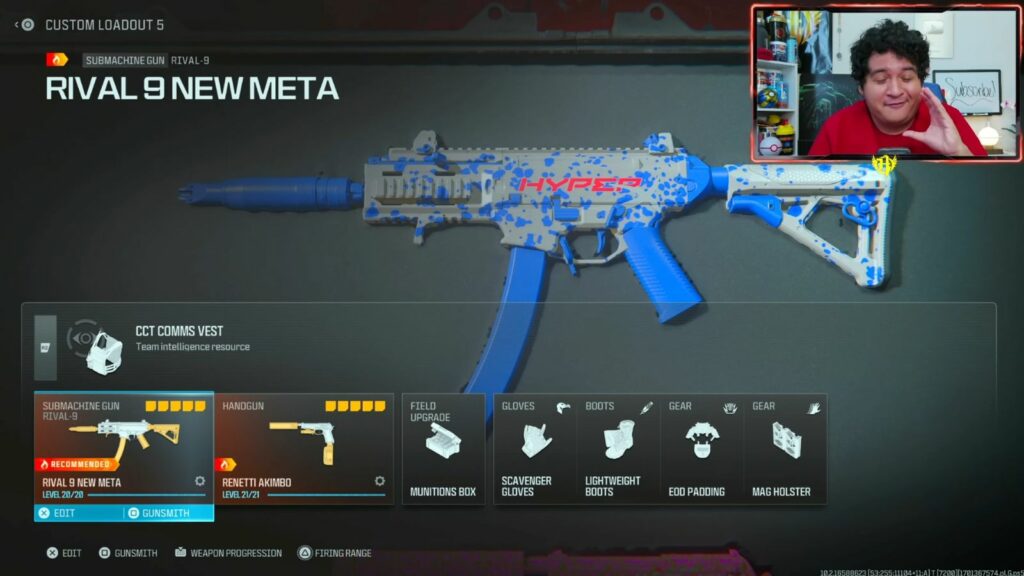 This particular Rival 9 build is especially dominant on the map Shipment. A smaller map like that is perfect for an SMG like the Rival 9.
Paradox pairs the Rival 9 with the Renetti Akimbo as his secondary, and loads out the class with the most optimal equipment to get the job done.
Equipment
Munitions Box
Scavenger Gloves
Lightweight Boots
EOD Padding
Mag Holster
Starting off the best Rival 9 loadout MW3 with the muzzle, he goes with the Monolithic Suppressor S. This muzzle makes the user undetectable by radar and gives a nice double boost to recoil control.
Moving to the underbarrel, he chooses the DR-6 Handstop. This attachment gives a double increase to aim walking speed and aim-down-sight speed in addition to a smaller bump tp sprint-to-fire, and movement speed.
The MTZ Marauder is slotted into the stock slot. This attachment provides large improvements to gun kick control, aiming idle sway, and firing aim stability.
He loads the weapon up with a 40 round mag for the 10 extra bullets, allowing you to get just one or two more eliminations in before reloading.
And lastly, he puts on the Rival Vice Assault Grip in the rear grip slot for the increase to gun kick control, firing aim stability, and recoil control.
Hero's best Rival 9 loadout MW3:
| | |
| --- | --- |
| SLOT | ATTACHMENT |
| Muzzle | Monolithic Suppressor S |
| Optic | Slate Reflector |
| Rear Grip | Rival Vice Assault Grip |
| Stock | MTZ Marauder Stock |
| Underbarrel | DR-6 Handstop |
---
---
READ MORE: When does Modern Warfare 3 Season 1 start? Season 1 details revealed