Valorant's biggest anime fan has officially hopped on board the Oshi no Ko hype train.
Sentinels' Tyson "TenZ" Ngo was given a week to recover from COVID-19 and a left index finger injury that led to Jimmy "Marved" Nguyen subbing in for him during VCT Americas' super week.
The Masters Reykjavik 2021 champion spent his free time binge-watching the new hit anime and was so captivated by the debut episode that he considered it to be in a class of its own.
---
---
TenZ agrees with Oshi no Ko's rave reviews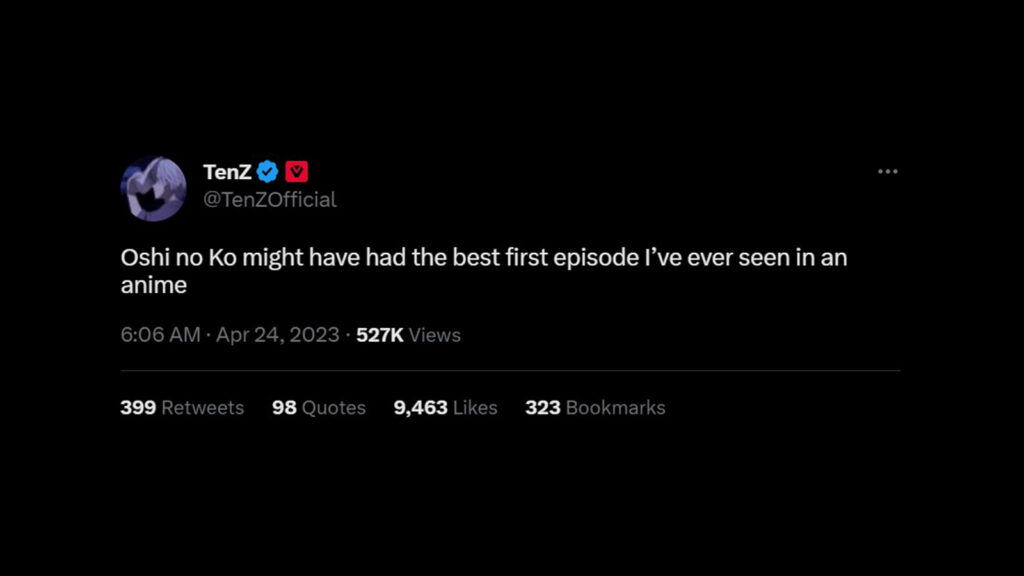 The Sentinels' star was raving about the premiere episode of Oshi no Ko, which aired on April 12th. He expressed his enthusiasm for the show, tweeting that it was the best first episode he had ever seen in an anime.
Given TenZ's extensive knowledge of anime, his endorsement of Oshi no Ko elevates it to a must-watch for any fan of the genre. He has watched a plethora of anime across multiple genres and even curated his own tier list of over 300 titles, categorizing them from "God Tier" to the ones he plans to binge-watch.
It's impressive to receive such high praise from someone like TenZ, who has used his passion for anime to enhance his performance in esports. In case you're not familiar, he popularized the now trendy "anime buff."
The term refers to the practice of esports pros seeking inspiration from their favorite anime characters before a match. This involves changing their profile pictures on social media and adopting the mindset of their selected character in order to enhance their performance.
TenZ's high praise gives credence to the overwhelmingly positive response to the new show's high reviews. The hit show has taken the anime community by storm and climbed to the top of MyAnimeList's rankings.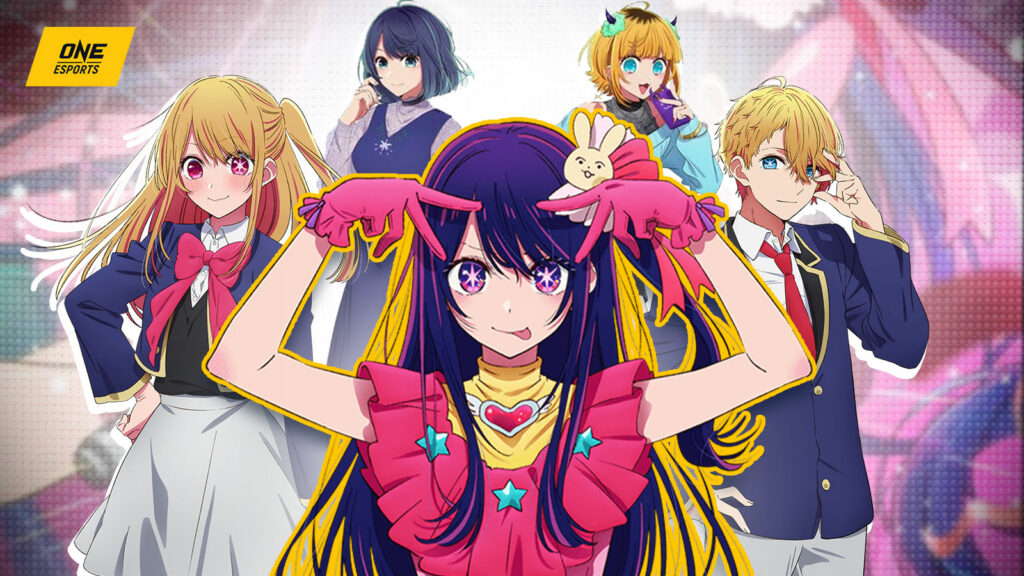 Japanese animation studio Doga Kobo's new series has been rated 9.33 out of 10 by approximately 40,000 MAL users, making it the highest-rated anime on the website, surpassing Fullmetal Alchemist Brotherhood, which had held the top spot for multiple years.
Oshi no Ko delves into the world of Japanese idols and follows the life of Ai Hoshino, a prominent figure in the industry. Created by Aka Akasaka, the Japanese manga artist and writer behind Kaguya-sama: Love is War, this series offers an intriguing look at the ruthless world of show business.
Watch the series on Netflix.