Studio Madhouse's Overlord anime has gained a massive following since its release, captivating fans with its epic animation, compelling storyline, and unforgettable characters.
While some enthusiasts are a fan of the titular character, Ainz Ooal Gown, others find themselves drawn to Albedo, one of the series' primary protagonists.
Not to be confused with Genshin Impact's alchemist, Albedo in this series is a succubus who is deeply in love with Ainz Ooal Gown, and has grown to become a fan favorite
As a result, Emiru's Albedo cosplay has also garnered significant attention as fans find themselves unable to resist their charm, just like the character's obsession with Momonga.
---
---
Emiru's bewitching Albedo cosplay will make you wish you were Ainz Ooal Gown
Emiru wore the character's long, white, off-shoulder dress. Looking like the most immaculate succubus in all of Nazarick, she also donned Albedo's thick horns and black wings.
The OTK co-owner admitted that she encountered problems in taking photos of her cosplay, especially since it was very windy during the day of her outdoor photoshoot.
Albedo is a demoness and a succubus in Overlord, responsible for managing the seven Floor Guardians in the anime. Classified by the anime community as a yandere, she is very loyal and possessive of Ainz Ooal Gown, and would do anything for him in the name of love.
Emiru first cosplayed Albedo in 2019, a few months after Overlord season 3 aired.
If you love her cosplays, follow her on Instagram and Twitter.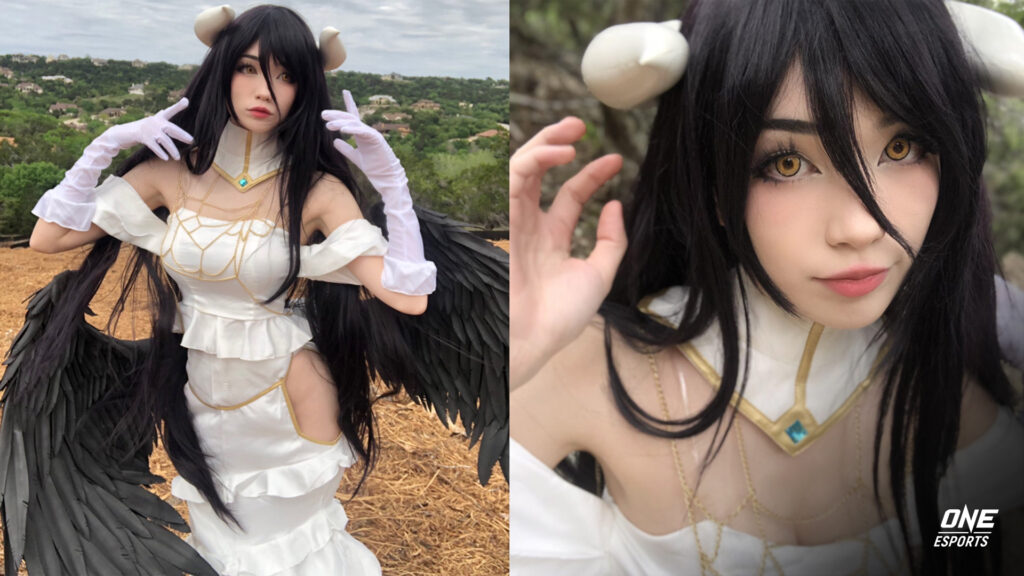 Overlord follows the story of a man named Suzuki, who gets trapped inside a massively multiplayer online role-playing game (MMORPG).
He transforms into his game avatar, an undead skeleton, and takes on the name of his old guild, Ainz Ooal Gown.
Together with the help of his servants, the game's NPCs, he starts to explore the world to find out if there are any other players stuck in the same situation.
Follow ONE Esports on Facebook for more cosplay and anime stories.
READ MORE: Emiru's stellar Mona cosplay will take you to the stars