Updated on January 25, 1:35 p.m. (GMT+8): Added the movie's international release dates.
Updated on July 18, 2022, 12 p.m. (GMT+8): Added Suzume no Tojimari trailer.
Award-winning Japanese director Makoto Shinkai is back on the big screen with his new movie, "Suzume no Tojimari".
The animated movie was revealed during a press conference, with "Your Name" star Mone Kamishiraishi, "Weathering with You" lead Nana Mori, and of course, Makoto Shinkai.
The director is known for his blockbuster anime movies such as "Your Name", "Weathering with You", "The Garden of Words", and "5 Centimeters Per Second".
Here's everything we know about the anime movie, including its meaning, release date, characters, and trailer.
---
What's the meaning of Suzume no Tojimari? Here's a synopsis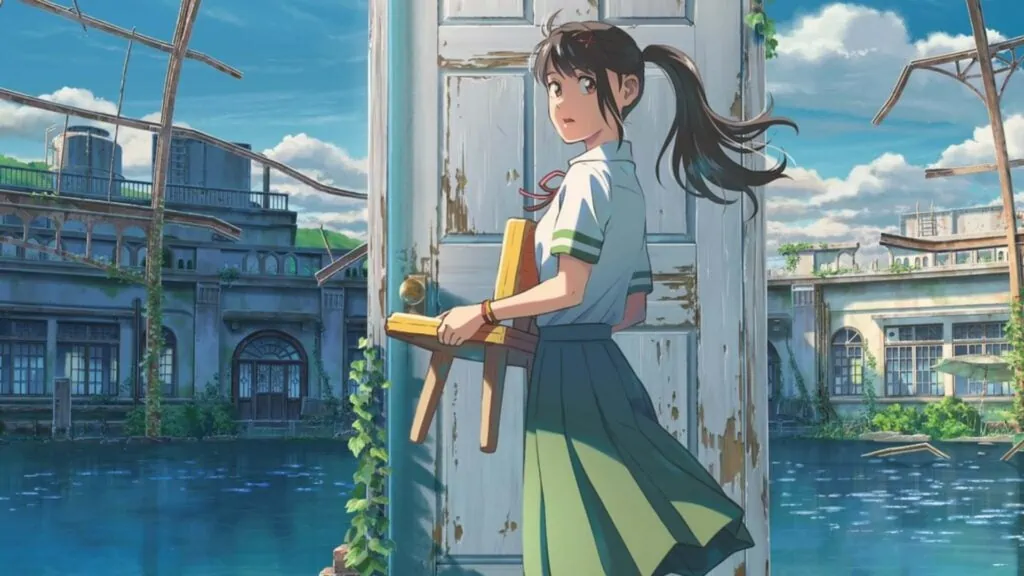 Suzume no Tojimari is the new movie's official Japanese title. Suzume refers to the story's protagonist, a 17-year-old girl who lives in Kyushu, the southwesternmost of Japan's main islands.
The Japanese word tojimari refers to the plot of the movie, which involves a mysterious white door as shown on the movie's website and key visuals. Tojimari means locking up or closing doors.
The door is in the middle of some ruins located between mountains. This magical door poses the threat of disasters and calamities, and only Suzume has the power to close it.
The movie's official English title is "Suzume's Locking Up".
---
Suzume no Tojimari release dates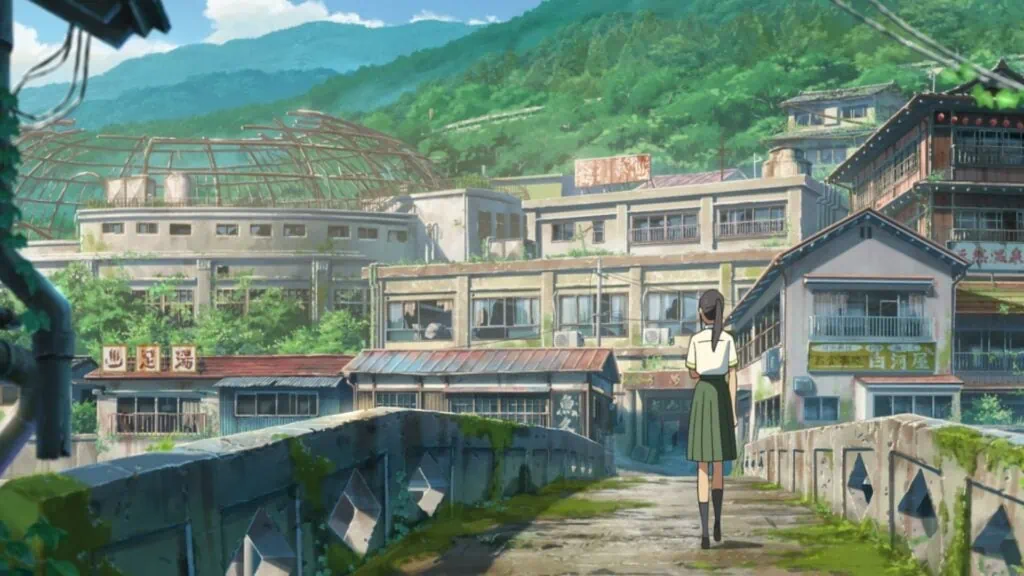 Suzume no Tojimari first premiered in Japan on November 11, 2022.
Here are all the international release dates of the film.
| | |
| --- | --- |
| COUNTRY | RELEASE DATE (2023) |
| Japan | November 11, 2022 |
| Germany (Berlin International Film Festival) | February 16 |
| Taiwan | March 2 |
| South Korea | March 8 |
| France | April 12 |
| Australia | April 13 |
| Germany | April 13 |
| Austria | April 14 |
| Canada | April 14 |
| USA | April 14 |
| India | April 21 |
---
---
Suzume no Tojimari characters, cast, voice actors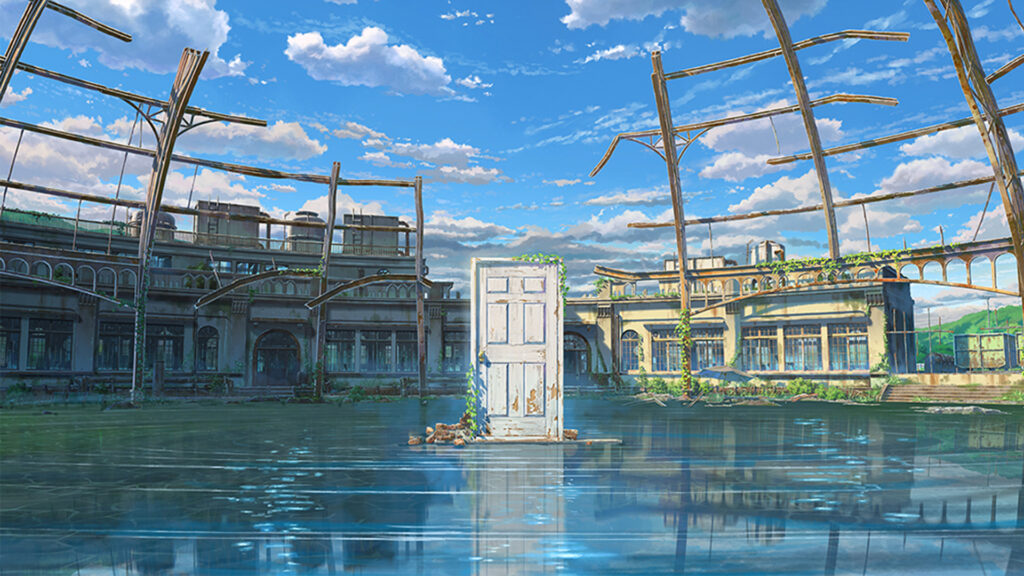 The film will follow the story of characters Suzume and a traveling young man named Souta.
Here are the characters and voice actors in Makoto's new movie:
| | |
| --- | --- |
| CHARACTER | VOICE ACTOR |
| Suzume Iwato | Hara Nanoka |
| Souta Munakata | Hokuto Matsumura |
| Tamaki Iwato | Eri Fukatsu |
| Tsubame Iwato | Kana Hanazawa |
| Daijin | Ann Yamane |
Makoto worked with production pals, character designer Masayoshi Tanaka, and art director Takumi Tanji.
Masayoshi Tanaka previously worked on legendary anime titles such as "Bleach", "Tengen Toppa Gurren Lagann", and "Hunter x Hunter".
Takumi Tanji is already a regular member of Makoto's movie staff, and was involved in the making of "Your Name" and "The Garden of Words".
---
---
Suzume no Tojimari trailer
The first trailer released by Toho Movie showed Suzume in her green school uniform, cycling around the beautiful island of Kyushu where she passes by a traveling man. She meets the man and, later on, the two close a white wooden door using a powerful, magical key.
In between these scenes, the trailer displays flawless animation and intricate landscapes, which Shinkai films are widely known for.
You can subscribe to the Toho Movie YouTube Channel for more updates. Fans can also visit the new movie's official website for key visuals, teaser photos, and posters.
Follow ONE Esports on Facebook for more anime news.
READ MORE: Netflix's Avatar live-action: Cast, trailer, release date