Updated on April 24, 4:31 p.m. (GMT+8): Improved relevancy.
Japanese animation has taken the world by storm, with popular titles such as Jujutsu Kaisen, Attack on Titan, and Demon Slayer at the helm.
Jujutsu Kaisen, in particular, became the highest-grossing movie of 2021 in Japan with over US$91M earnings.
With the influx of movies and series, multiple streaming websites and apps have popped up to solve every viewer's dilemma on where to watch anime. Some anime sites can be annoying to navigate through, especially with dozens of advertisements popping up with each click.
Luckily, there are a few sites and anime subscription services you can opt for if you want to watch with no ads.
---
5 ad-free anime subscription services worth your money
Crunchyroll
YouTube
Funimation
WeTV
Netflix
---
Crunchyroll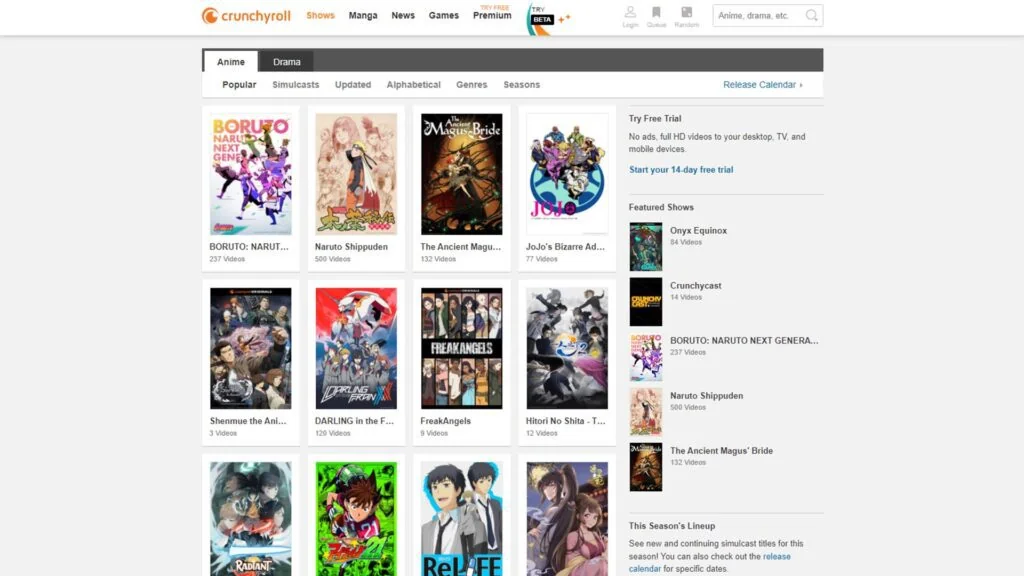 Released back in 2006, Crunchyroll has established itself as the ultimate anime streaming platform. It's the home of the Naruto franchise, complete with all 500 episodes of Naruto Shippuden. They're also updated with the latest Boruto: Naruto Next Generations episodes.
Crunchyroll is the perfect platform for avid anime fans since they offer a simulcast release on new episodes, as soon as one hour after they air in Japan.
Check out their ad-free plans here.
---
YouTube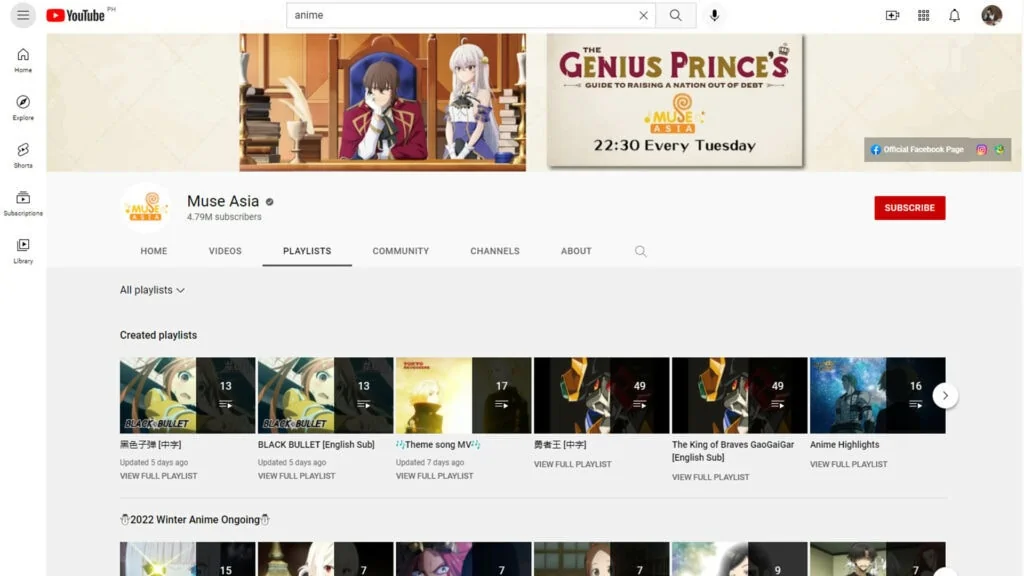 Gone are the days when you have to search YouTube for illegally-uploaded anime shows cut into 12 parts.
You can just visit official anime YouTube channels such as Muse Asia to access ongoing anime shows this season. Their Past Titles YouTube playlist includes beloved shows from previous seasons such as Hyouka, The Devil Is A Part-Timer!, and Tokyo Revengers.
Here are other YouTube channels where you can watch anime for free.
Of course, if you want an ad-free experience, you can subscribe to YouTube Premium.
---
Funimation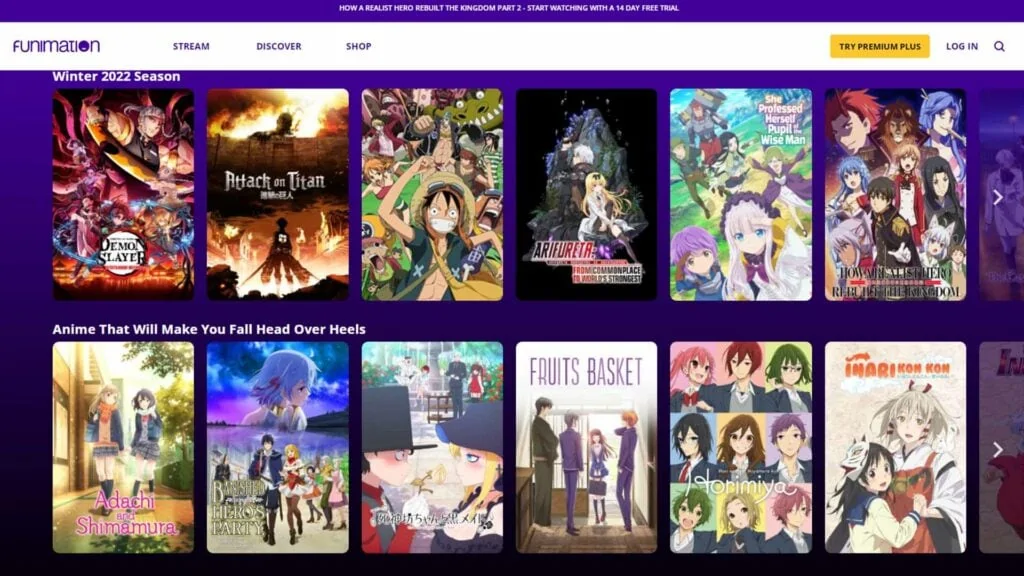 When you see that deep purple color, you'll know what time it is — it's anime time!
Funimation offers over 15,000 hours worth of anime shows on their site. Their ultra-clean, straightforward user interface makes it easy to watch your favorite anime.
If you keep seeing the Funimation error message that says "Sorry, but this content isn't available in your country," you'll have to find a different streaming site. Funimation is only available in the following countries and regions:
United States
Canada
United Kingdom
Ireland
Australia
New Zealand
Mexico
Brazil
The cheapest Funimation anime subscription plan offers an ad-free anime streaming experience for US$6 per month.
---
---
WeTV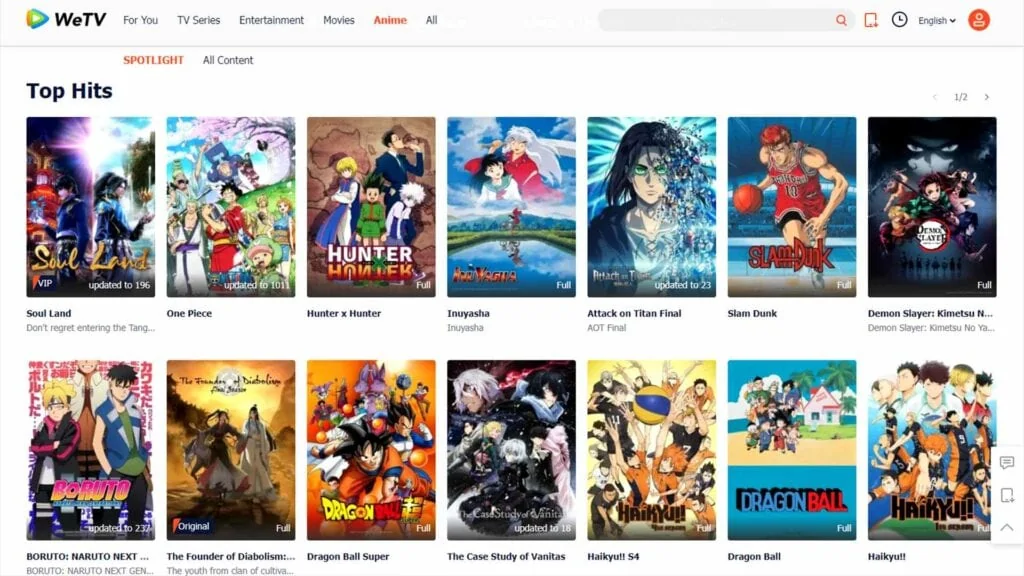 WeTV is the international version of Tencent Video, the video streaming website owned by the Chinese conglomerate. While it mainly features Chinese and Korean dramas, the website has a dedicated section for classic anime shows such as One Piece, Hunter x Hunter, and Inuyasha.
WeTV is also the official streaming website of the Mobile Legends anime "The Legends of Dawn: The Sacred Stone".
Fans need to avail themselves of the WeTV VIP subscription to watch anime with no ads.
---
Netflix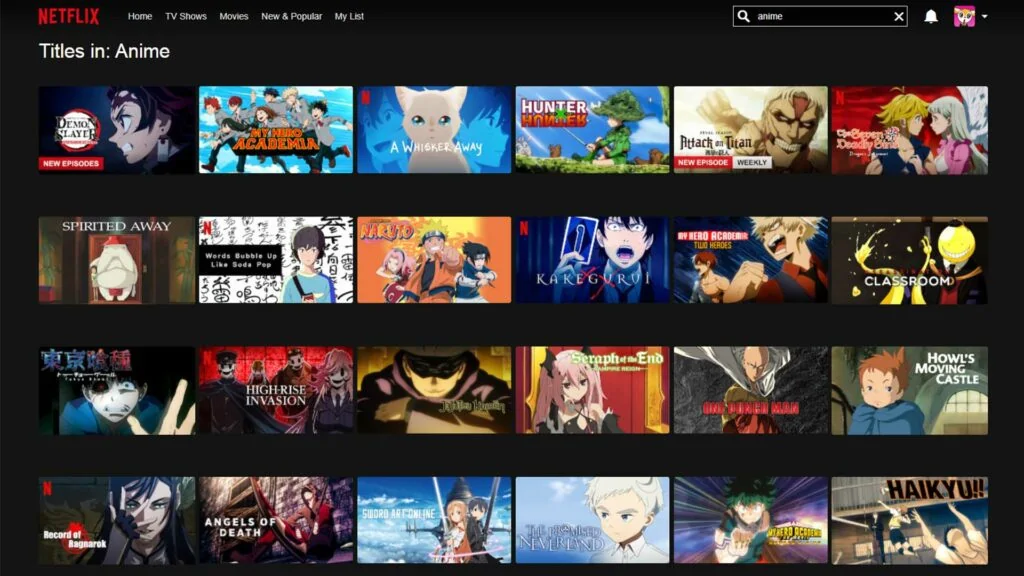 If you want to binge-watch anime with no ads, streaming platform Netflix is your best bet. Netflix is widely recognized for its user-friendly interface, optimized for binge-watching and anime marathons. Its cross-platform feature also lets fans watch anime series seamlessly from mobile to PC and vice-versa, making it stand out from other streaming websites.
Netflix has picked up plenty of popular titles and imported them on its database so you'll never run out of shows to watch (or re-watch), including all Demon Slayer episodes from every season.
Find a friend who has an existing Netflix subscription, "borrow" their account, and you can watch anime for free! For financially-stable weeaboos, you can check Netflix's plans and pricing here.
---
Follow ONE Esports on Facebook for more anime stories.
READ MORE: The Cuphead Show review: Why Mugman is the true hero of the series