I really did believe, Masashi Kishimoto!
After zombie slayers and a League of Legends champion, Epic Games is delivering another iconic Fortnite collaboration with anime titans, Naruto Uzumaki and Team 7.
The Fortnite x Naruto collaboration lets you play as Team 7 ninjas Sasuke, Sakura, and Kakashi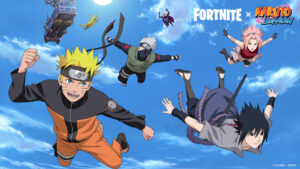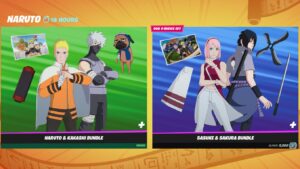 Naruto and Team 7 enter the world of Fortnite in their classic Shippuden outfits.
Naruto sports his black and orange ninja attire while Kakashi sticks to the standard Jonin uniform, complete with the tilted headband.
The noisy ninja also touches on his later years through his Hokage variant. Kakashi's secondary skin takes him back to his days of being a young ANBU operative.
As for the two lovers, Sakura rocks her red sleeveless top and black accessories, while Sasuke dons his final Shippuden look of a gray shirt with a popped collar and a purple rope belt.
To fully embrace the strength of the Uchiha clan, players can try out the Sakura's Uchiha variant or Sasuke's Rinnegan variant, which swaps out his left Sharingan for the powerful dojutsu.
---
---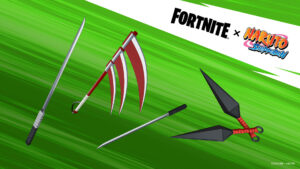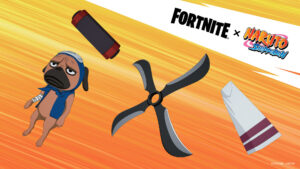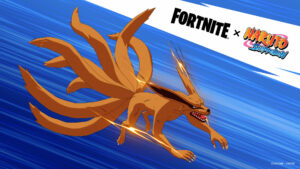 The Konoha crew comes with a handful of add-ons that'll make you feel like an S-rank ninja. Players can purchase the Shinobi Gear bundle for 1,500 V-Bucks, which includes a set of kunai, an ANBU sword, and Hidan's signature scythe.
If you want to drop into the island Jinchuriki-style, a fully-animated Kurama glider is available for 1,200 V-Bucks.
You can purchase Fortnite x Naruto collaboration in paired bundles of Kakashi and Naruto for 2,100 V-Bucks, and Sasuke and Sakura for 2,200 V-Bucks.
The characters are individually priced at 1,500 V-Bucks, except for Sasuke who's priced at 1,600 V-Bucks.
Follow ONE Esports on Facebook for more Fortnite news, guides, and highlights.
READ MORE: Jinx from League of Legends is now wreaking havoc in Fortnite