In a toxic video game community, don't you just wish sometimes you can be your own teammate?
One man defied common MOBA rules and played as both support and AD carry in League of Legends: Wild Rift.
Chinese Wild Rift streamer 余小淮 (Yu Xiao Huai) proved that he is a strong, independent man on the rift by taking on not just one, but two roles in a ranked game. He played Tristana with his hands and Blitzcrank with his feet on two separate devices at the same time.
This Chinese Wild Rift streamer pushes the boundaries of what's possible by using both hands and feet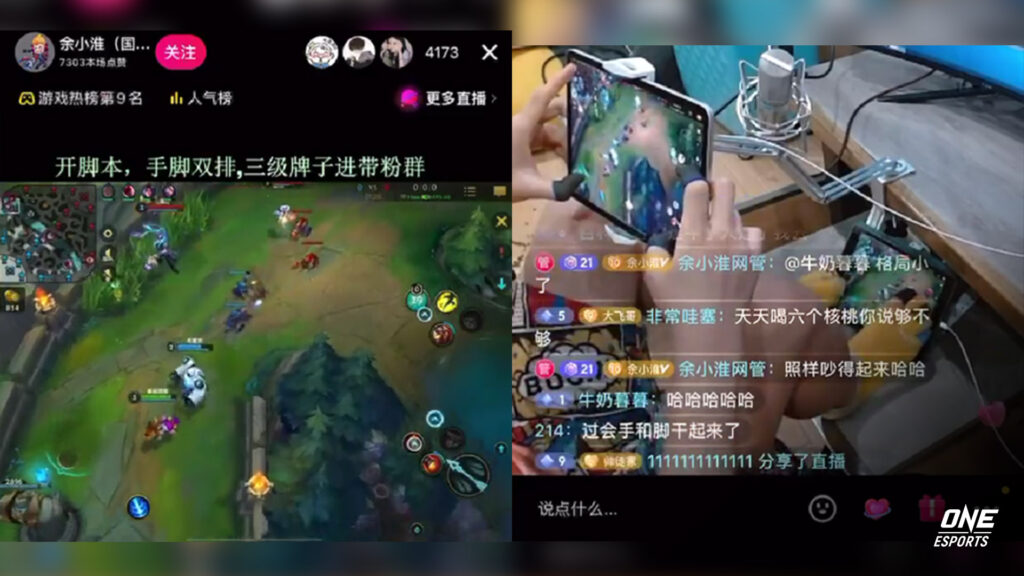 Yu Xiao Huai made it look easy playing two champions at the same time with his streaming setup. He used two tablets, controlling both accounts with the help of a pair of finger gloves and special socks, and clearly possesses superior hand-eye coordination as he's reached Diamond.
The ingenious Wild Rift streamer may have just solved many players' laning problems in-game, avoiding toxic teammates, intentional feeders, and sudden disconnections — at least in the Dragon Lane.
---
---
French pro player and another streamer, César "Wakz" Hugues, also pulled off the same stunt two years ago in League of Legends. He played Lucian with his hands on the keyboard and Yuumi with his feet on pedals.
---
---
Wild Rift launched in China in October 2021, just a few days after its release in Southeast Asia. Since then, the game has amassed over US$364.6 million in App Store revenue in the Chinese region according to a report by app analytics company Sensor Tower in July.
READ MORE: Check it out, yo! RRQ beatboxes their way to victory at Wild Rift Icons 2022