Guild Esports are expected to play with Yacine "Yacine" Laghmari instead of Russel "Russ" Mendes for the upcoming VCT EMEA Last Chance Qualifier, according to Dot Esports' George Geddes.
Yacine was previously competing with Team Finest in the Valorant Regional League Northern Europe: Polaris Stage 2, where the team came in second after falling 1-3 in the grand final to EXCEL.
Guild placed 7th to 8th at Masters Copenhagen, following losses to eventual finalists Paper Rex and FunPlus Phoenix in the playoffs. However, they drew considerable attention on the international stage, with an opening victory over OpTic Gaming and standout performances from players like Saif "Sayf" Jibraeel and youngster Leo "Leo" Jannesson.
---
---
Yacine returns to Guild Esports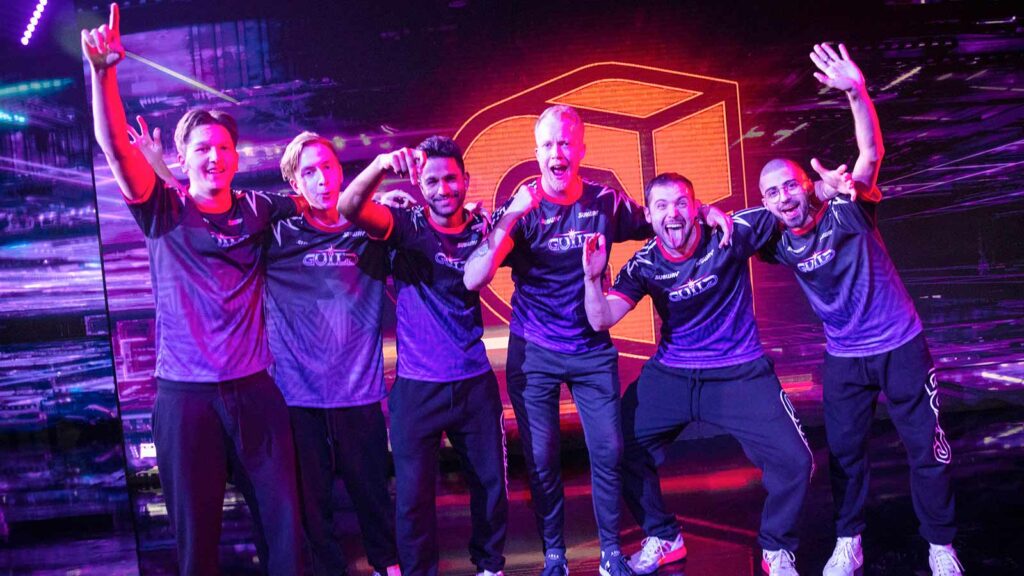 Russ had a lackluster showing at Copenhagen, bringing up the rear with a 0.63 K/D. He was also second from last in terms of ACS at 144.7.
BIG's Karel "Twisten" Ašenbrener was originally pegged to replace Russ, but Guild did not move forward with those plans because it would have had to purchase the player instead of acquiring him on loan.
Guild then settled on Yacine, just in time for the roster lock for the VCT EMEA LCQ. The 26-year-old has played mainly Raze and Jett for his team in the past, so it's not immediately clear how he would slot into Russ's role as the team's flex player, or if Guild will be experimenting with new roles.
That said, he has been one of the top players in VRL Northern Europe: Polaris Stage 2, coming in sixth in terms of Average Combat Score (ACS).
Guild Esports Valorant roster
Saif "Sayf" Jibraeel
Jose "koldamenta" Luis Aranguren
Nikita "trexx" Cherednichenko
Leo "Leo" Jannesson
Yacine "Yacine" Laghmari
The move is a symbolic one for the Swedish player and marks his return to the squad that he spent most of 2021 with. He was one of the first to be signed to Guild in 2020, before being released following their grand final loss to Team Liquid in last year's EMEA LCQ.
The EMEA LCQ will run from August 7 to 15, where the region's last slot to Valorant Champions will be up for grabs.
READ MORE: Players with the best stats that lit up Masters Copenhagen's kill feed