XSET have become embroiled in considerable controversy at Valorant Champions 2022.
The North American squad has been on the receiving end of ire from irate fans who believe the team called for a replay of the final round with FunPlus Phoenix because they were unable to accept their loss.
Earlier on in the tournament, coach Don "Syyko" Muir and in-game leader Rory "dephh" Jackson also apologized for comments suggesting that OpTic Gaming had abused technical pauses to disrupt the team's momentum.
However, XSET were not the ones to ask for the replay against FPX, and it was a decision made entirely on Riot Games' end, said Syyko.
At the same time, Riot also took steps to make sure that the team was not able to gain an unfair advantage by having any additional strategic preparations.
---
---
XSET says the replay was entirely Riot's decision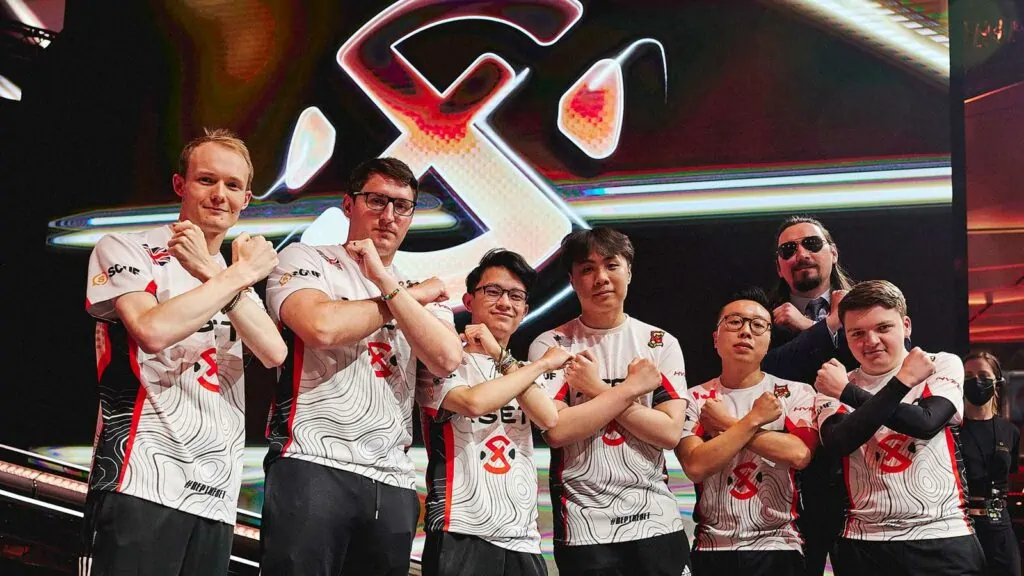 A Killjoy Turret bug in Round 24 caused Jordan "AYRIN" He's turret to go off in the wrong direction, providing XSET players with false information that could have potentially changed the outcome of the round and series.
"We did not in any way ask for the round to be replayed," Syyko said in the post-match press conference. "This was 100 percent a Riot decision. I hope they put out an announcement clarifying that because I don't think it's fair for the players to be getting hate from Twitter."
"We are happy that Riot noticed the bug and allowed us to replay the round. But I don't want anybody thinking that it was sour grapes and something that we asked for."
Questions also abounded about whether the break between the match ending and the round being replayed provided time for XSET to bolster their game with tactical discussions.
However, players were told not to talk to each other, and they had to give all their phones to their manager, said dephh and Syyko.
"There was really no opportunity to have any strategic discussion," said Syyko. "Obviously the gears are turning and we were thinking about things, but discussion about the round and what we were going to do didn't occur until we were actually on stage."
FPX eventually got the better of XSET once again, taking Ascent 16-14 in triple overtime and setting themselves up for a rematch with DRX.
FPX coach Erik "d00mbr0s" Sandgren struck a conciliatory tone on Twitter. "No one's fault today, unfortunate situation and pretty tiring for everyone," he said. "No hate please to anyone, only love."
Even then, XSET can leave Istanbul knowing that they put on a performance to be remembered. Compared to their dismal showing at Masters Copenhagen where they exited without a single win, the team has taken down some of the best squads in Turkey — including FPX in an earlier meeting — and shown themselves to be a world-class contender.
READ MORE: FNS denies XSET's claim that OpTic Gaming abused the rules at Valorant Champions