Korean esports organization Vision Strikers continues to make its case as the best team in the world, after winning a thrilling Valorant Masters Korea Grand Final with a 3-2 score.
In the Grand Final, Vision Strikers faced Nuturn Gaming, the only squad in the tournament to give Vision Strikers a real run for their money. Nuturn was also the sole team that had a map win over Vision Strikers prior to the grand final.
Nuturn kept the Grand Final close, and even handed Vision Strikers its first-ever loss on Split. Vision Strikers had a perfect 27-0 record on Split going into the Grand Final, before Nuturn were able to beat them in a 15-13 overtime win.
While Nuturn proved they're notable contenders in the professional Valorant Korean scene, the truth is Vision Strikers is just better. If you need proof, just watch this round when they went full eco, and still won with just Classics.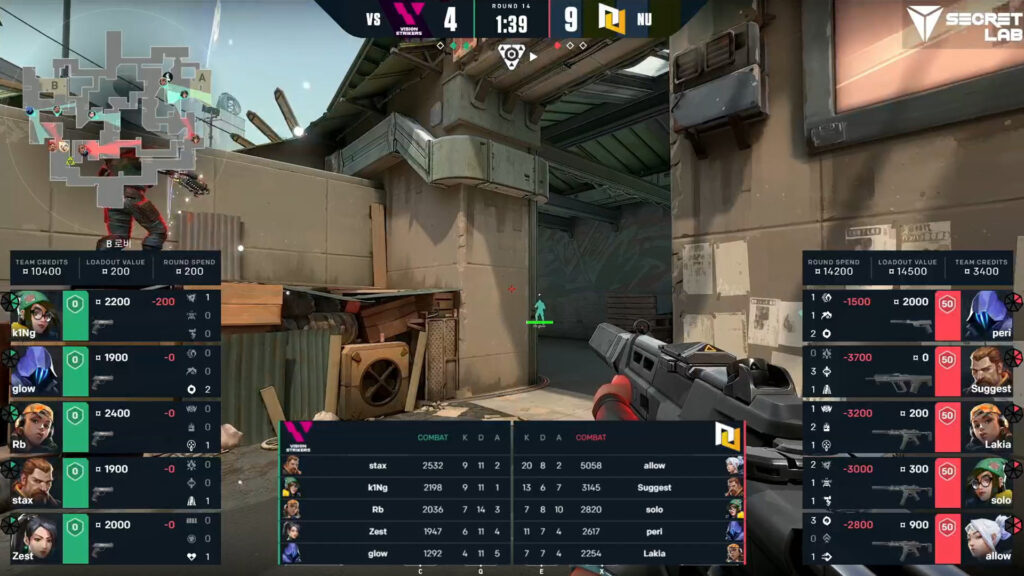 After losing the pistol round after halftime, Vision Strikers did not purchase anything during the buy phase except for a Killjoy Nanoswarm that was wasted on a fake A-site push. Vision Strikers relinquished mid control and decided to stack the B-site with three defenders.
Meanwhile, Lee "k1Ng" Seung-won's Killjoy was covering the defender's spawn while his Turret was watching the A-site. Before Nuturn made their way into the B-site, two of their Attackers faked an A-site push from Mid-vents which allowed Nuturn to take control of the site.
With the information gathered by his teammates, Vision Strikers' duelist main Goo "Rb" Sang-Min decided to go for the full wrap-around and flanked Nuturn from Garage. With Nuturn taking fire from multiple angles, Vision Strikers prevented the spike from being planted, which won them the round.
---
---
Looking at the grand final match results, Vision Strikers' wins against Nuturn were lopsided — 13-2 on Icebox, 13-6 on Haven, and 13-3 on Ascent. Meanwhile, Nuturn had to dig down deep in order to defeat Vision Strikers — 13-11 on Bind and 15-13 on Split.
With their Valorant Stage 1 Masters Korea tournament win, Vision Strikers continue their undefeated streak and extend it to 56-0. The team was also awarded US$40,000 and 100 Valorant Champions Tour circuit points, which moves them in prime position to qualify for the Global Championship at the end of the year.
Vision Strikers' Rb was also awarded Valorant Stage 1 Masters Korea MVP and took home an extra US$4,400 for his stellar performance. Rb averaged a 17.25/12.916/4 KDA and 261.67 ACS throughout the tournament.
READ MORE: TSM announces all-female Valorant squad to compete at VCT Game Changers