Riot Games has announced that Valorant's Give Back Bundle will be returning this year. The campaign was first introduced last year, where it raised an incredible US$5.5 million for charity.
The company looks to continue the tradition, with players voting on the four weapon skins to be made available in the bundle.
Players can also collect the exclusive Give Back gun buddy, player card, and spray, which will only be available when the bundle is in the in-game store.
---
---
Get an exclusive Give Back Bundle gun buddy, card, and spray while donating to charity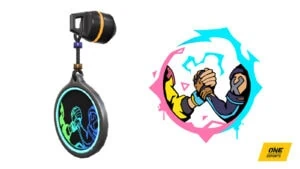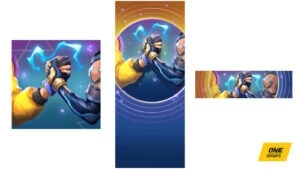 From October 21 to 23, Riot asked players to vote on which Valorant weapon skins would be included in the Give Back Bundle. Now, Riot has finally revealed the winners.
Valorant weapon skins and accessories in Give Back Bundle:
Neptune Vandal (1775 VP)
Gaia's Vengeance Ghost (1775 VP)
Forsaken Operator (1775 VP)
Magepunk Spectre (1775 VP)
Give Back gun buddy (975 VP)
Give Back player card (775 VP)
Give Back spray (675 VP)
The complete bundle will cost players 6,382 Valorant Points and will be available from November 16 to 30. Each weapon and accessory can also be purchased individually.
The money raised from the exclusive bundle will go toward the Riot Games Social Impact Fund, a unique philanthropic venture that organizes donation campaigns for a variety of organizations and charities around the world.
"The Social Impact Fund is Riot's nonprofit engine which fuels our collective efforts for global social impact," said Riot Games' Senior Manager of Social Impact, Jimmy Hahn. "In partnership with ImpactAssets, the fund allows players to have a much deeper reach to help more people in a lasting way."
"The Social Impact Fund is a separate entity from Riot Games that allows us to make direct investments to organizations around the globe that are working to solve some of the world's most pressing problems," Hahn explained.
"Donating to international charities is a complex process and this model allows us to reach nonprofits creating a positive impact everywhere our players live. By design, the Social Impact Fund can benefit communities around the world."
According to Riot, 50 percent of the proceeds from the weapon skins and 100 percent of the earnings from the accessories in the bundle will go toward the Riot Games Social Impact Fund.
READ MORE: Valorant Pearl map callouts and locations you should know